The Open
The Open 2021: Kevin Kisner plays final round in just 150 minutes because this ain't no hobby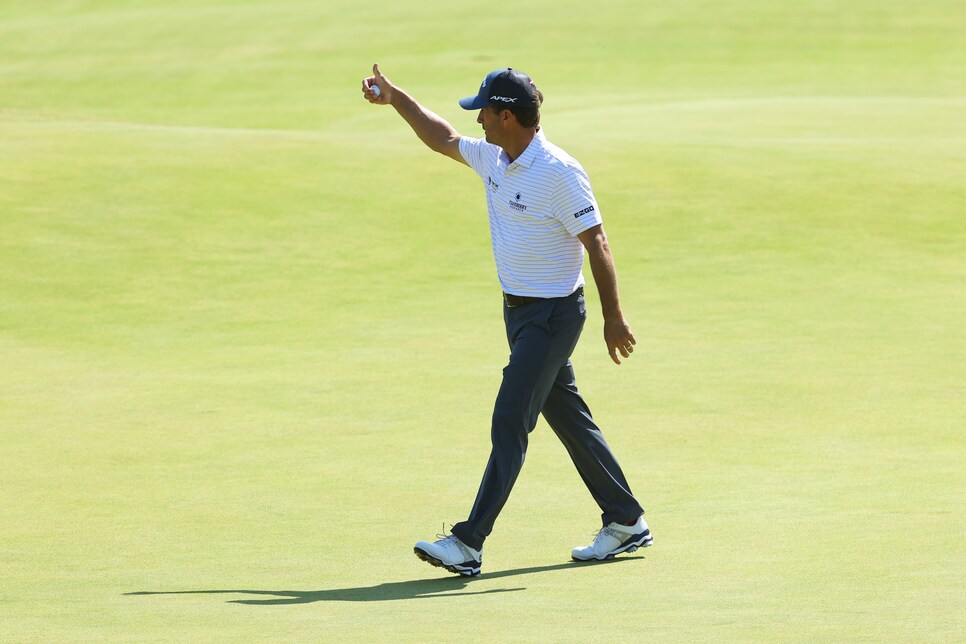 Kevin Kisner had an open course in front of him on Sunday at Royal St. George's, and the man did not let the opportunity go to waste.
Kisner, playing by himself in the first game of the final round of the Open Championship, traversed the property in just 150 minutes Sunday morning. If that sounds fast, you're right: Kisner finished an hour ahead of the group behind him.
Better yet, it wasn't as if Kisner was chopping it just to get the hell out of Dodge, er, Sandwich. The 37-year-old made four birdies on the day and turned in consecutive 34s for a two-under 68 for his best score of the week.
Then again, maybe Kiz really did want to bounce. While his game seems conducive to links golf, the results say otherwise. Aside from a runner-up at the 2018 Open, Kisner has finished no better than T-49 in seven other starts, and this week won't improve that standing, currently in 73rd as the leaders make their way to the first tee.
Still, 150-minute round. This, truly, ain't no hobby for Kevin Kisner.