The Loop
Kentucky coach John Calipari cites Jordan Spieth in rant on criticism of his players leaving school for NBA
Kentucky basketball coach John Calipari invoked Jordan Spieth and his short time at Texas in an amusing rant against those who criticize his program for the number of players that stay for only one or two years before moving on to the NBA.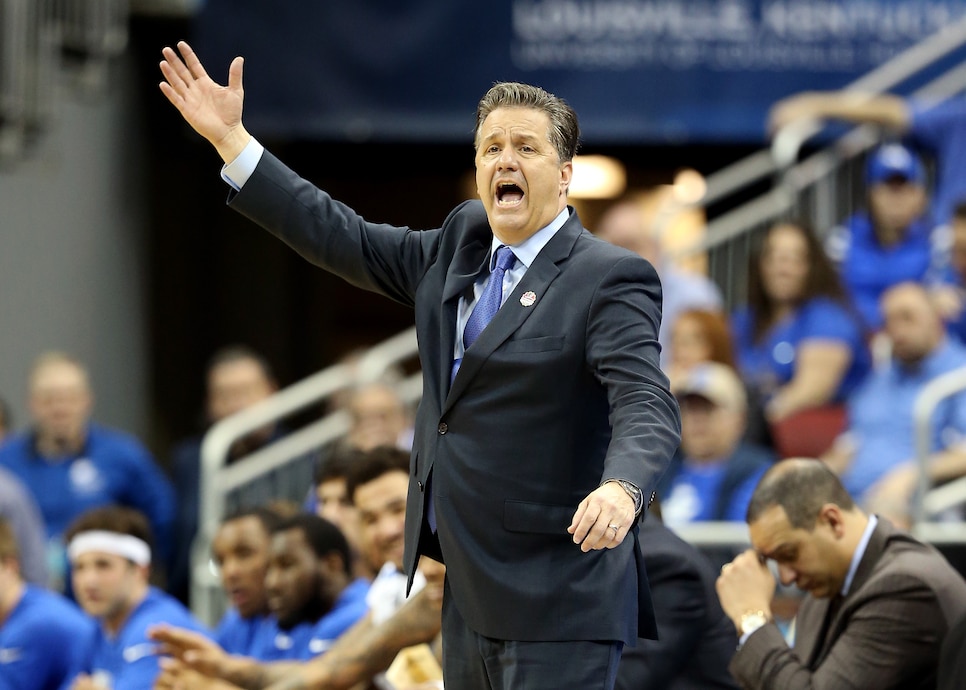 "These kids are just trying to do what's right for them and their families," Calipari said in an interview with Kentucky Sports radio. "That's why they come to college, to better themselves.
"Steve Jobs and Bill Gates and…Jordan Spieth. That one-and-done, Jordan Spieth. Jordan Spieth ruined the college golf game. Ruined it. Ruined golf. It'll never be the same because of that Jordan Spieth.
"That's how ridiculous it is."
Spieth played a year-and-a-half of college game and turned pro midway through his sophomore season. This year alone, Spieth earned more than $22 million.