Saudi-PGA Tour
LIV Golf's Kaymer: Golf's hypocrites 'should play in Japan' now that PGA Tour has partnered with Saudis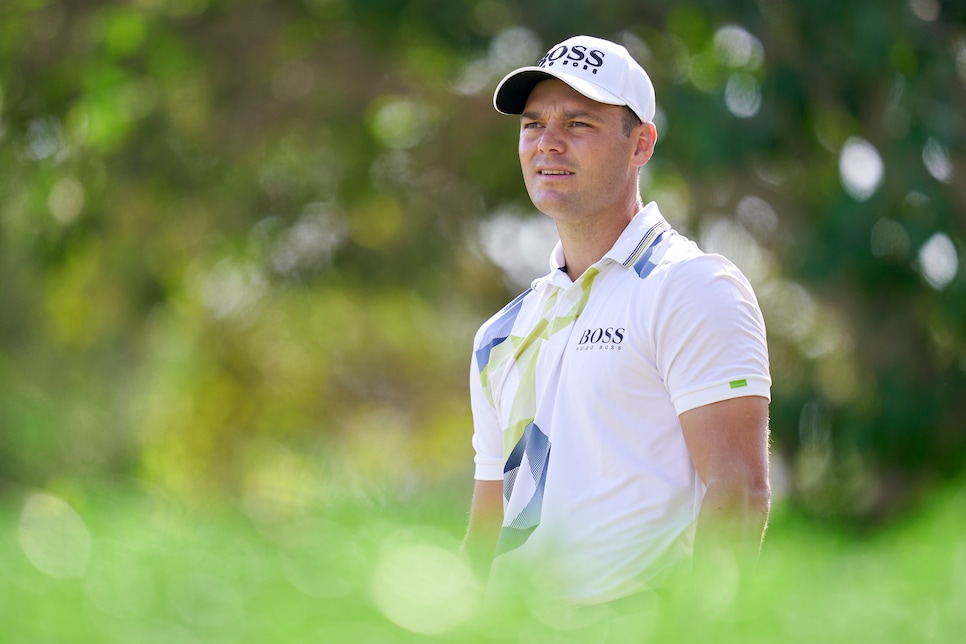 In response to last week's announcement that the PGA Tour will attempt to partner with Saudi Arabia's Public Investment Fund, LIV Golf's Martin Kaymer told the Telegraph that golf's "hypocrites" should go play in Japan.
"I'm really looking forward now to the reaction of all the people who said 'We don't want to play for blood money … We don't want to sell our soul,' " Kaymer said in an interview with the Telegraph. "Well now they need to move to Japan [and play on the Japan Tour], in order to stay true to their word."
Kaymer is referring to the accusations of sportswashing that have plagued LIV Golf, which is funded by the PIF. The PIF is the financial arm of the Saudi Arabia government, which has been accused of numerous human-rights violations. To improve its reputation, especially to the Western world, Saudi Arabia has heavily invested in various athletic organizations and events, which many critics believe is considered a form of propaganda to distract the public from its abuses.
Kaymer admitted he wrestled with the same accusations before making his decision to join LIV for a reported $30 million. "I think you just need to follow your intuition and what you believe," Kaymer said. "I stood up to my values and stood up to the feeling in my heart. I was brave enough and stood up for myself to a lot of people, also here in Germany who criticized me and gave me s---. Funny enough, they have sent me nice messages [since the announcement]. It's such a hypocritical world that we live in … so, it's even more important to make your own decisions. Don't judge too much because when all is said and done, you might do the same thing."
Kaymer also asserted LIV's European players should be eligible for the Ryder Cup. Currently, those who resigned their DP World Tour members—which includes Kaymer—cannot play in the match. "Everyone has now come together, right, so let's show the world that and permit the best players in America to play against the best in Europe," Kaymer told the Telegraph. "I think it would be one of the great Ryder Cups if they made that happen. And why can't they? They've shown with this deal that anything can be done and be done quickly, too."
Kaymer, a two-time major champ, is in the field for this week's U.S. Open.