The Loop
Kaufman and Fowler on their epic spring break: 'The golf world kind of got to see everything we did'
AVONDALE, La. -- Smylie Kaufman was back to work. The 24-year-old stroked putt after putt on the practice putting green at TPC Louisiana on Tuesday trying to get a feel for the greens.
That's when Jason Day walked by, called out his name and shook his hand. "Looked like a great time, mate," the World No. 1 player said to Kaufman. "Awesome, man. Cheers."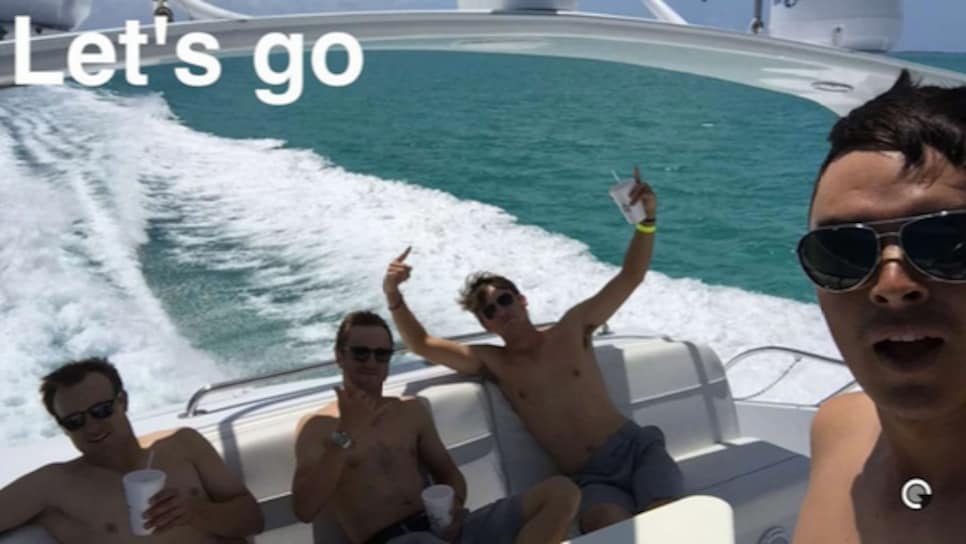 The trip known as #SB2K16 came and went, just like any great trip always does. Now it's back to work for Kaufman and Fowler this week at the Zurich Classic.
"We had an unbelievable time, [it was great] to decompress," Kaufman said Wednesday. "It was a great time with three great friends. Obviously, the golf world kind of got to see everything we did, and it was a lot of fun for us."
One of the coolest parts for Kaufman? The increased followers.
Factor in him playing in the final round with Jordan Spieth on Sunday at the Masters, and Kaufman's name has elevated significantly in golf in the past month.
After a busy stretch of tournaments, that's what made the trip to the Bahamas by the Bro Four so appreciated.
"It's probably going to be one of the busiest summers that any of us have had coming early in our careers," Fowler said Wednesday. "It was nice to be able to get away, kind of recharge, reset and especially get ready for the stretch that we have coming up."
Rickie will defend his Players Championship title in a couple weeks at TPC Sawgrass -- where many eyeballs will be on him.
The eyeballs were on the boys in the Bahamas, but in an opposite light. It sounds like the stress relief was needed -- so no more Feherty impressions and tunes in the carts.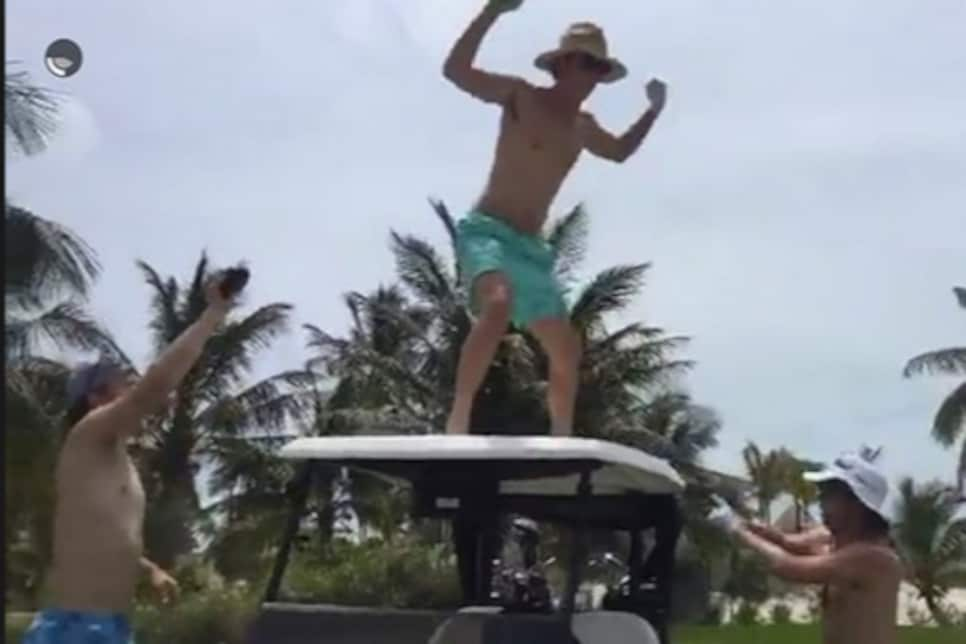 "It's over now," Kaufman said. "We're all just kind of looking forward to the rest of the year and just looking forward to the early summer stretch we have in front of us. A lot of big golf tournaments, so it's a lot to look forward to."