Podcasts
Karl-Anthony Towns only has one item on his golf bucket list, and it's a BIG one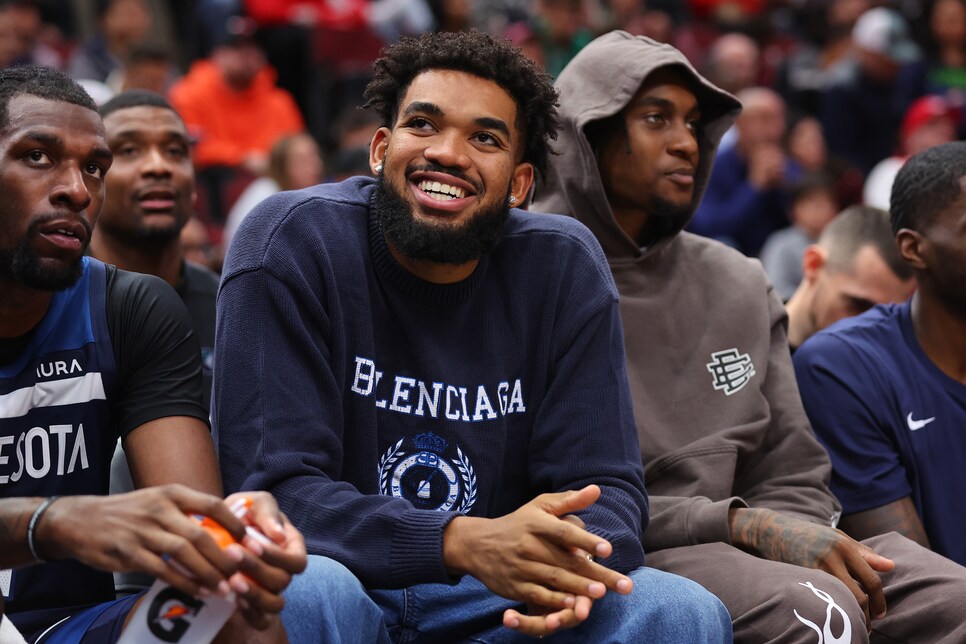 If it seems like a different NBA player is taking up golf every week these days, it's because they are. Ever since the COVID bubble in Disney World, it's been a movement of sorts. Karl-Anthony Towns was way ahead of the movement, however, having first picked up a club as a teenager when he saw a guy who looked like him dominating the sport on TV.
"When I was younger, just watching Tiger Woods be on absolute fire on the golf scene," Towns said on this week's episode of The Loop podcast. "Seeing a man that looked like me, I felt very inspired, and I though, man, golf doesn't seem that hard. I can do that. I was very mistaken from a young age, and it's a game I've been chasing -- how good can I be at it?"
Towns, who says he's a around a 13 handicap, has gotten very good at it. Earlier this summer, though, he says he shot a career-low score of 73. And then there was that video of him hitting a 7-iron 231 yards on a simulator while wearing his basketball uniform:
Man, you could take a lot of people's money with KAT as your partner playing off a 13.
How big of a golfer is Towns? The 7-footer says he actually likes to book tee times as a single and pair up with strangers. He's married to the game.
To hear our full chat with Towns, where he reveals his big golf bucket list item and much more, please have a listen below.