The Loop
It's 2020, so of course COVID ruined the World Series in the most bizarre way possible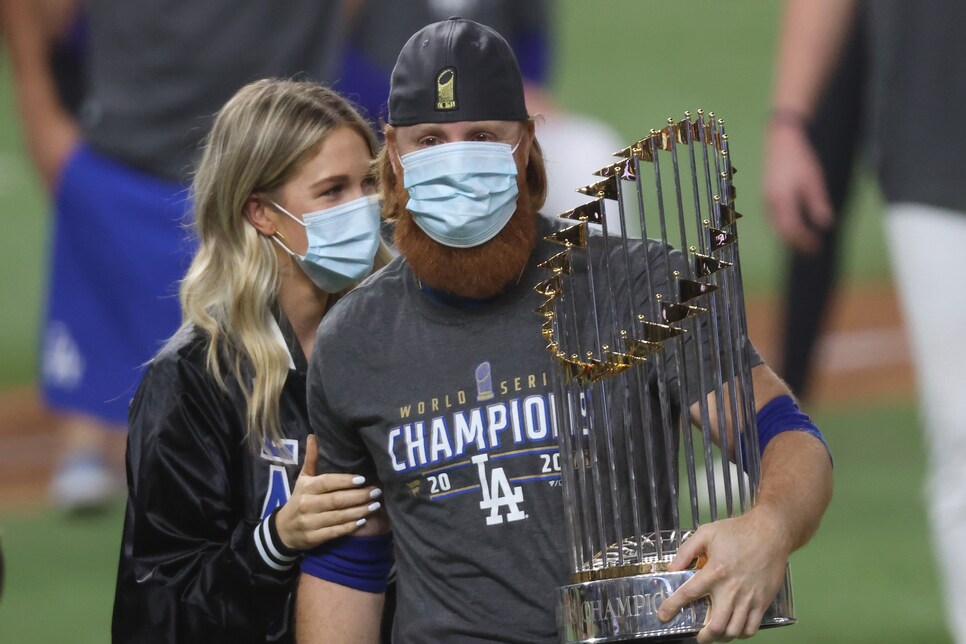 Last night, the Dodgers broke their long stretch of playoff futility and finally capitalized on years of regular season success, beating the Rays in Game Six to win the franchise's first World Series since 1988. That's what we should be talking about this morning. Instead? We're talking about COVID-19, baby!
Here's the really short version of a long, stupid story: In the second inning of Game Six, one of Dodgers third baseman Justin Turner's COVID tests came back "inconclusive." He wasn't removed from the game at that point, which is normal—inconclusive doesn't mean positive, the players have been in a bubble, and nobody in MLB has tested positive in two months. Instead, they expedited the results of another test he had taken on Tuesday, and this one came back positive. When the Dodgers learned about that via the lab, Turner was immediately pulled from the game. It was the eighth inning by that point, the Dodgers led 3-1 after a Mookie Betts homer, and an inning later they were World Series champs.
Here's where it gets dumb: Justin Turner, in isolation at this point, was told not to go back on the field, but he "insisted" and the Dodgers, apparently, also insisted. And so he came back, and at times was not wearing his mask while he took photos with his teammates and the World Series trophy. (As has been mentioned quite a bit, his manager Dave Roberts is a cancer survivor, and reliever Kenley Jansen has had heart issues.) At that point, MLB officials told Turner to go back into isolation, and he refused.
Now, what on earth does that mean, "can't believe I couldn't be out there to celebrate with my guys." Well, it might mean that he wasn't initially out there when the game ended to take part in the initial melee. Or he might mean that he can't believe MLB could possibly ask him not to join the celebration. Or he might be delusional.
In any case, on some level I can understand Turner's feelings. Of course he wants to be out there. As Jeff Passan wrote in the lengthy ESPN piece linked above, he's been a big part of this team for years, he's now a free agent and may leave L.A., and in a perfect world, he'd get to experience that championship like anyone else. Clearly, his team and his teammates agreed.
But this is a pandemic! This is a deadly virus that, sure, probably won't kill anyone on the Dodgers, but definitely could, or could spread to their friends, family, and acquaintances and kill them. Or just make them incredibly ill at a time when we still don't know the long-term effects of this thing. To leave isolation because you want a few photos? That's crazy selfish on Turner's part, and crazy risky on the team's part.
Of course, there's also the MLB angle—they needed to strictly enforce Turner's isolation. But anyone who has watched Rob Manfred over the last year as he dealt with the Astros cheating angle already knows that he and his organization can't strictly enforce anything, including the rules of the game.
An unnamed GM in the ESPN story probably put it best: "A superspreader event on live TV. Welcome to 2020."
Exactly. What should have been one of the few pure celebrations this year has offered instead turned into another controversy. Hell, we even have a conspiracy theory!
In the end, rather than bemoan the state of 2020 any more than we already have, let's just finish with a stupid joke.