Justin Thomas penalized for violation of 'God-awful rule' that recalls U.S. Open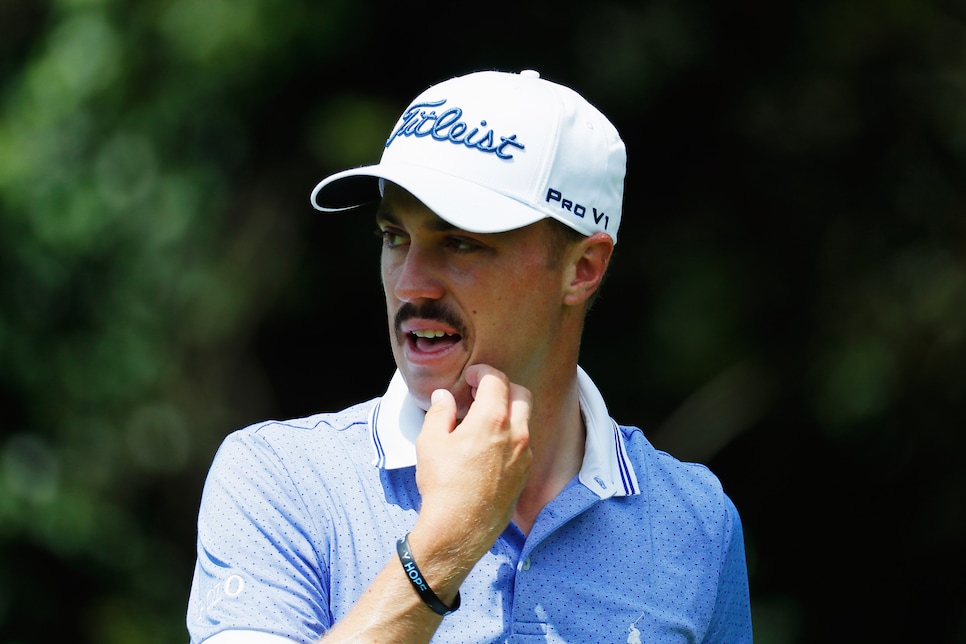 ATLANTA – Friday at the Tour Championship felt like the U.S. Open all over again to Justin Thomas, and it had nothing to do with how difficult East Lake is playing through the first two rounds.   Thomas was hit with a one-stroke penalty when his ball moved as he set his putter down near the ball on the par-3 11th hole. Officials ruled that he deemed it to have moved, which resulted in the penalty and a double bogey on the hole.   "It's nothing against the rules officials," said Thomas, who shot one-over 71 and is six strokes off the lead heading into the weekend at the season finale. "It's a God-awful rule. It's the same exact thing that happened to [Dustin Johnson]."   Johnson was hit with a similar penalty during the final round of this year's U.S. Open. He went on to win anyway.
Thomas hopes this won't cost him, either.
RELATED: In honor of Dustin Johnson, golf needs to lose a few rules   "The rule says, if playing on a flat surface, if you put the putter behind the ball and the ball moves, you're deemed to have moved the ball, which I told them I totally agree with," Thomas continued. "I looked at the green book, and it's a four percent grade and it was straight down grain. What are the greens, 11, 12 [on the Stimpmeter]? I just have a hard time believing that's a flat surface.   "It's just a really bad rule. It has to change. It's very fortunate it didn't cost Dustin a major championship. I hope it doesn't cost me anything. I don't feel like I did anything wrong. It is what it is, and I'll get over it."