Junior Golf: Watching the successful conversion of getting kids in the game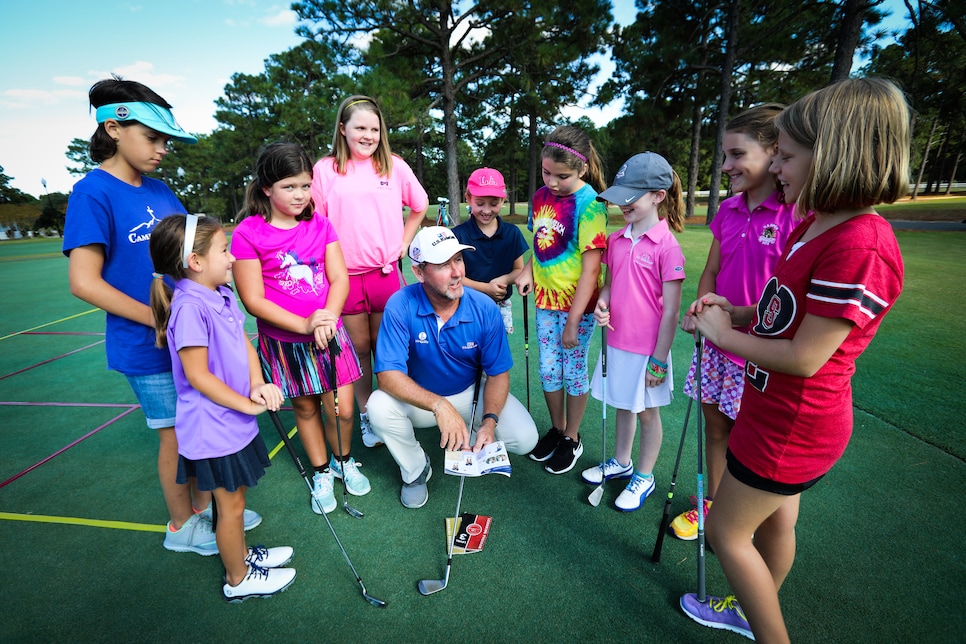 Watching a successful junior-golf seminar or clinic, and the rewarding looks on the faces of kids and parents as they leave, is always encouraging. Last week, I had the opportunity to attend a seminar presented by U.S. Kids Golf to a group of golf professionals that focused more on getting kids to play junior golf in general than solely on equipment. During the day there were several numbers that stood out: One was that, though there are 68 million potential junior golfers, only three to four million actually play. But there are ways to boost that number. For example, prior to being on a course, the perception of golf by those 17 and under is pretty poor, however it goes up dramatically after having an on-course experience, so much so that it is on a par or exceeds the perception of other sports such as basketball.
Family plays a role, too. If a parent does not play golf, only one in 250 youngsters takes up the game, according to U.S. Kids. If a parent plays, that changes to 1-in-4. The session also included ideas on how to attract and keep youngsters interested in the game. Gamifying instruction to make it fun was a big focus, in addition to creating physical and emotionally safe environments. Creating a team atmosphere also helps, as does having a reasonable length "course" for youngsters to play on, U.S. Kids officials said. And, of course, the company stressed the need to fit equipment by height, which is U.S. Kids Golf's hallmark.
You are using an unsupported version of Internet Explorer. Please upgrade to Internet Explorer 11 or use a different web browser.