Helping The Next Generation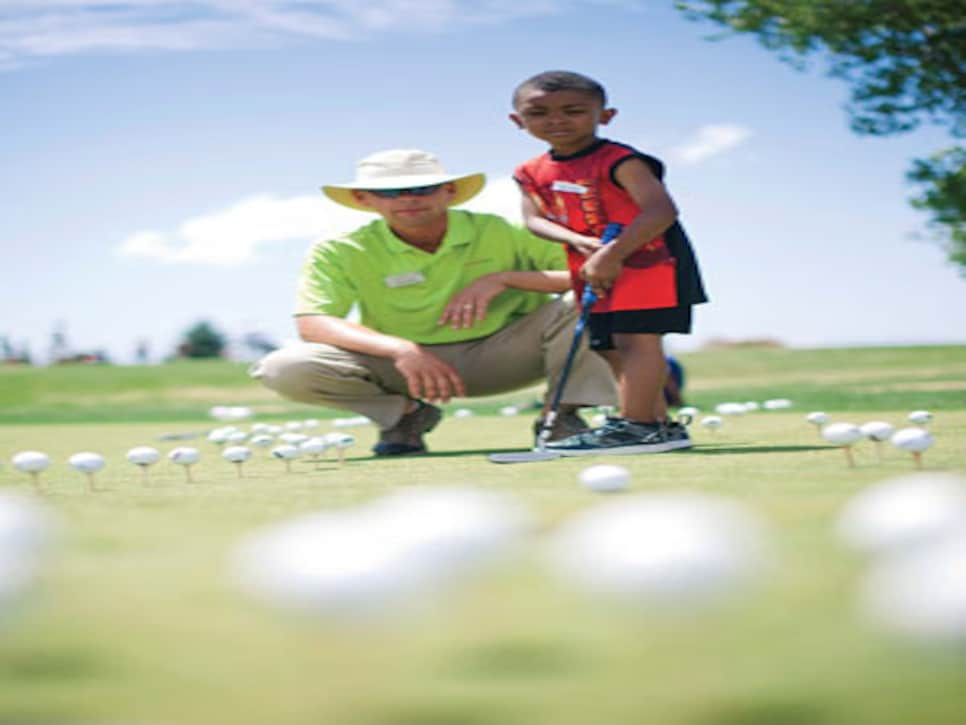 Accessibility and affordability, perennial watchwords of junior golf, have never been more relevant. Since 1984, Golf Digest has been recognizing innovative programs for children with our Junior Development Awards. This year's honorees are bringing kids into the game and, more important, finding ways to keep them playing. Awards went to an association, a club, an individual, a municipality and a corporation.
GOLF DIGEST 2010 JUNIOR DEVELOPMENT AWARDS
__ Colorado Golf Association
The nine-hole Kid's Course at CommonGround Golf Course in Aurora has programs for beginners and events for advanced players. Kids can tee it up for $5.
Canterbury Golf Club Beachwood, Ohio
More affordable membership fees prompted young families to join and led to expanded programs for juniors, including golf for every skill level, tennis, swimming and crafts.
Mary Carriker, San Antonio
Carriker has run the city's American Junior Golf Association (AJGA) tournament for 18 years and is director of San Antonio's First Tee program.
Junior-golf advocates raised money to create a comprehensive practice facility on city land leased for $1 a year that's used by the First Tee program and UT Chattanooga's golf teams.
As a premier partner of the AJGA, Polo sponsors tournaments, gives clothing and provides grants to juniors who need money to travel to their tournaments.