News
Juli Inkster named 2019 U.S. Solheim Cup team captain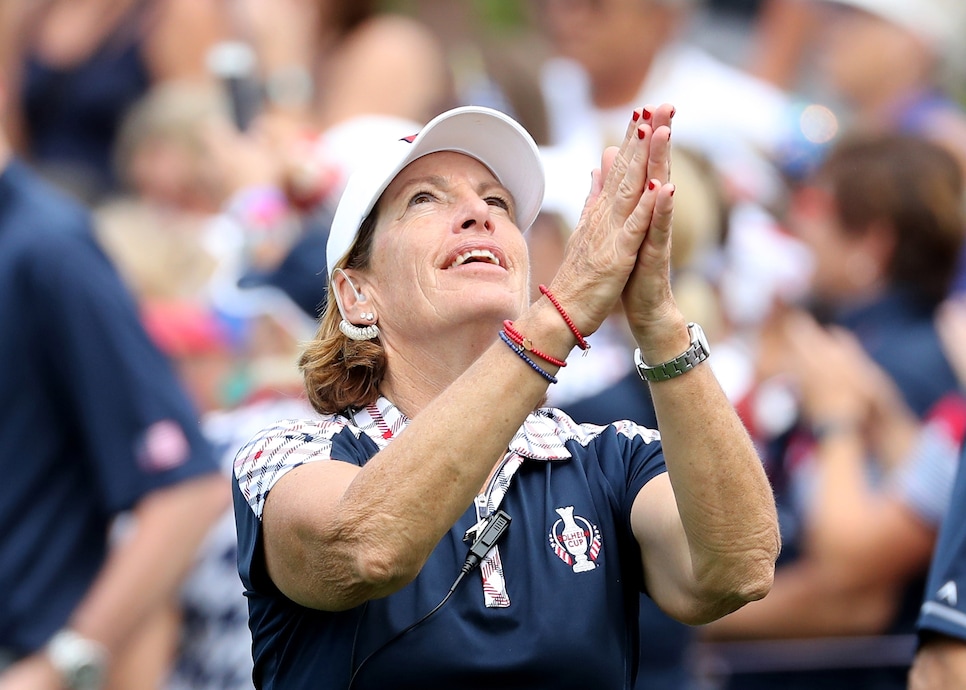 For the third consecutive Solheim Cup, Juli Inkster will serve as the U.S. captain. In 2019, the Americans will have Inkster at the helm as they take on the European team, led by Catriona Matthew, at Gleneagles in Scotland. This is the first time in Solheim Cup history that the U.S. has employed the same captain in three straight events.
It's easy to see why the U.S. team is breaking tradition for Inkster: She led her team to victories the last two times she captained, mounting a huge comeback in Germany in 2015 and winning again handily in Des Moines in 2017.
"We wanted to find a captain that, when it gets really tight, who can keep it loose. Who can keep it fun. Who can get them to play their best," LPGA commissioner Michael Whan said at the announcement.
In going through potential candidates, Whan said that the committee realized they had their own version of Bill Belichick on Team USA.
Inkster, who played in nine Solheim Cups, has definitely proven she has the ability to keep things fun. The World Golf Hall of Fame member was dancing on the first tee in Des Moines, rallying cheers from the crowd and dolling out hugs and high fives to her team. But she also has an uncanny ability to say the right thing, to the right player, at the right moment. When her top player, Lexi Thompson, was 4 down after four holes to Anna Nordqvist in their Sunday singles match in Des Montes last August, Inkster appeared on the fifth hole, put her arm around Thompson and told her to play her own game. Thompson surged back, and ultimately halved the match as the U.S. team took the Cup for a second straight year.
"I enjoy working with the girls," Inkster said at the announcement. "The chemistry and the comaraderie of team sports—it's not all about winning. It's about the chemistry and the bonding you develop."