News
Jordan Spieth's snowman in paradise derails an otherwise strong start in Sony Open in Hawaii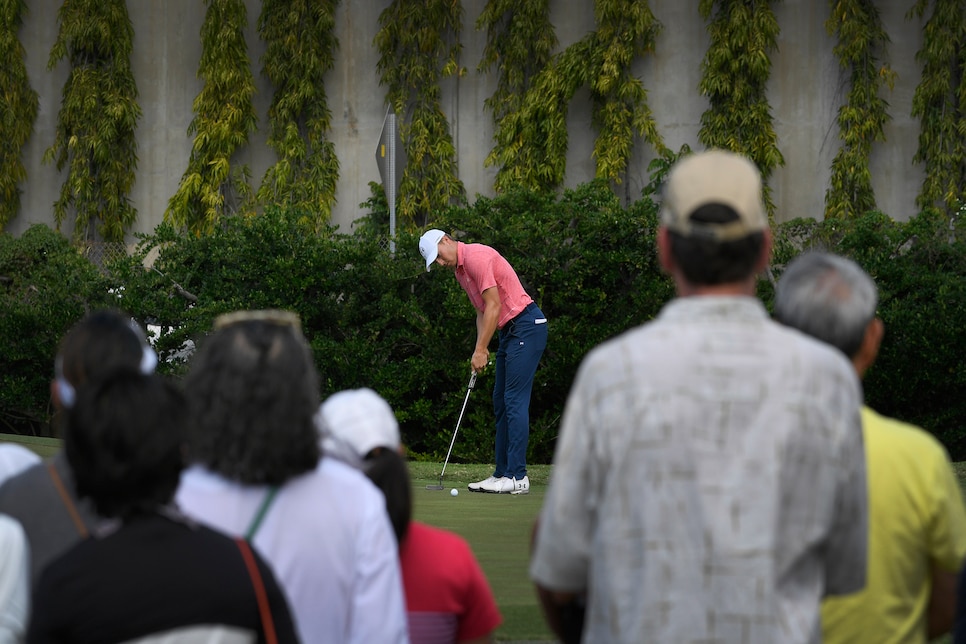 HONOLULU — Jordan Spieth was rolling along at four under after shaking off a shaky start to his round Thursday at the Sony Open in Hawaii when things came to a halt. Or more accurately, when he ran into tree trouble on the par-4 eighth hole—his 16th—at Waialae Country Club.
After Spieth's tee shot clipped a branch on the left side of the fairway, his next one from the rough hit another branch, advancing only 50 yards. Each of his next two shots also found wood before he ended up in a greenside bunker.
Spieth blasted out, two-putted and finished with a quadruple-bogey 8. He bounced back with a birdie on the last (his eighth birdie of the say), but the snowman dropped him from within a few strokes of the lead to six back following the morning wave at the Sony Open. He shot a one-under-par 69, the first round with eight or more birdie but a score no lower than 69 at Waialae since Vijay Singh did it in 1986, according to Golf Channel.
The world's second-ranked player, Spieth declined to speak to the media after the round.
It's been an up-and-down history for Spieth at Waialae, where he missed the cut in 2014 in his first appearance but rebounded with a third-place finish a year ago.