The Loop
Jordan Spieth told Lee McCoy not to look at how much money he would have won -- he didn't listen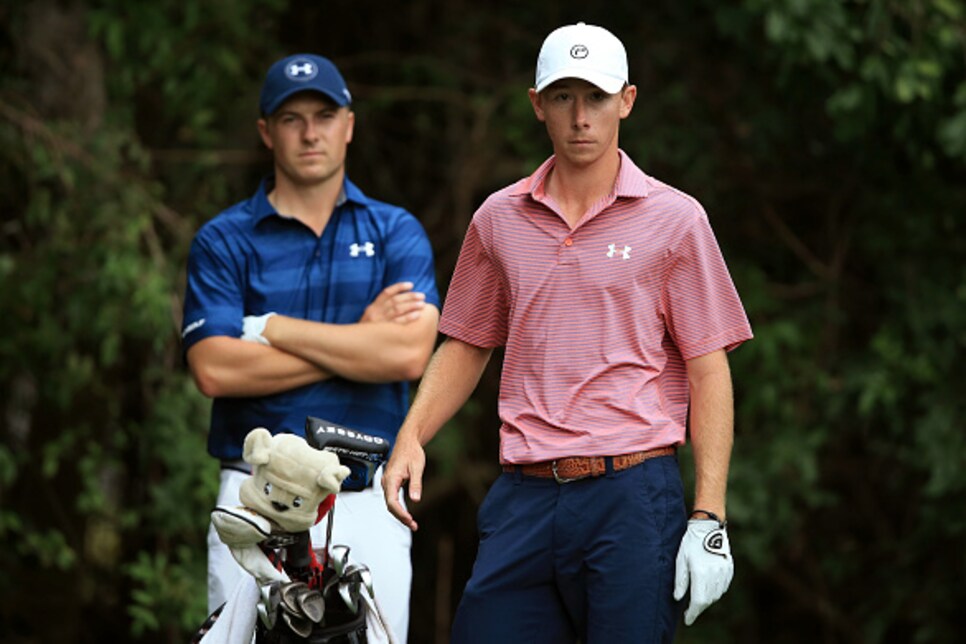 University of Georgia senior Lee McCoy is the toast of the golf world thanks to his impressive fourth-place finish at the Valspar Championship. Of course, as an amateur, McCoy had to settle for just praise instead of prize money. And of course, McCoy was going to think about it eventually -- even if Sunday's playing partner and World No. 1, Jordan Spieth, did his best to shield the NCAA star from that fact.
"We were sitting in the scoring tent and there was a sheet with the winnings there," McCoy told reporters at Innisbrook after. "[Spieth] told me not to look. I looked. I shouldn't have looked. Lot of money. Lot of money."
Yep. $293,000, to be exact. That's a lot of money to anyone, let alone a college senior.
"I think I got like 350 bucks in my bank account right now so it's mostly gas money," McCoy said. "It hurt but there's so much going great for me right now. I'm just trying to take it all in, just really grateful to be standing here."
It's OK, Lee. Judging by your performance over the weekend, we'd say your earning potential upon graduation is pretty high.