News
Jordan Spieth or Rory McIlroy? You can bet on who will win the career Grand Slam first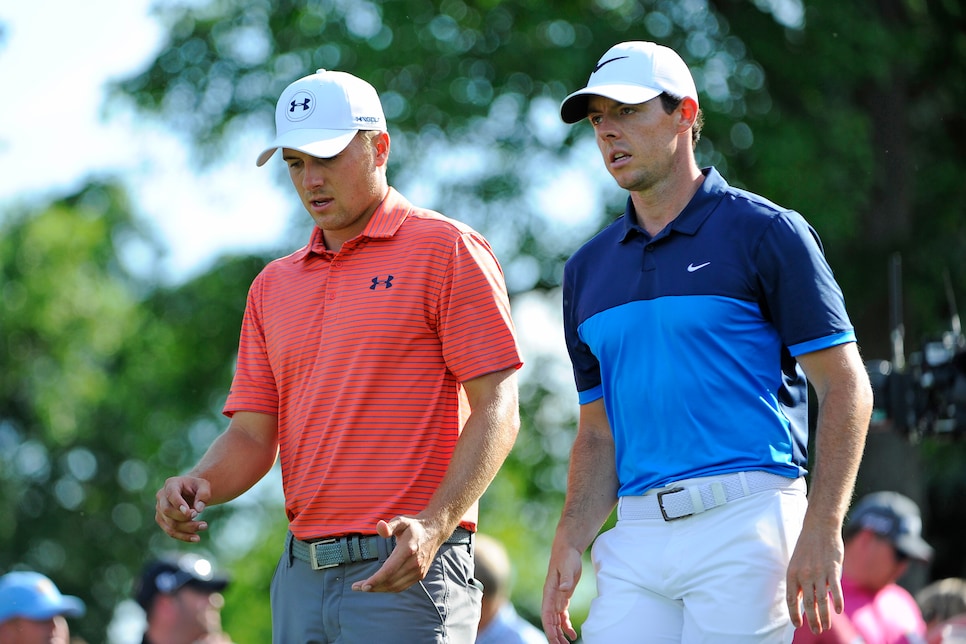 Jordan Spieth's British Open victory has him poised to complete the career Grand Slam faster than any other golfer. But he's not the only young star in position to hold all four of the sport's biggest trophies. For the past two years, Rory McIlroy has had the opportunity to join this elite club at the Masters. And now you can bet on which player gets it done first.
Sportsbook BetVictor is offering a wager on the first to complete the career Grand Slam -- and Spieth, 24, has the edge at 4-to-6 odds. That means you'd have to risk $150 to win $100 bet. McIlroy, 28, is listed at 11/10, meaning a winning bet of $100 would earn you $110.
Of course, it makes sense that Spieth would be favored since he gets the next crack in a couple weeks at the PGA Championship. Spieth and McIlroy are currently co-favorites (8/1) at Quail Hollow, a place where McIlroy has won the Wells Fargo Championship twice.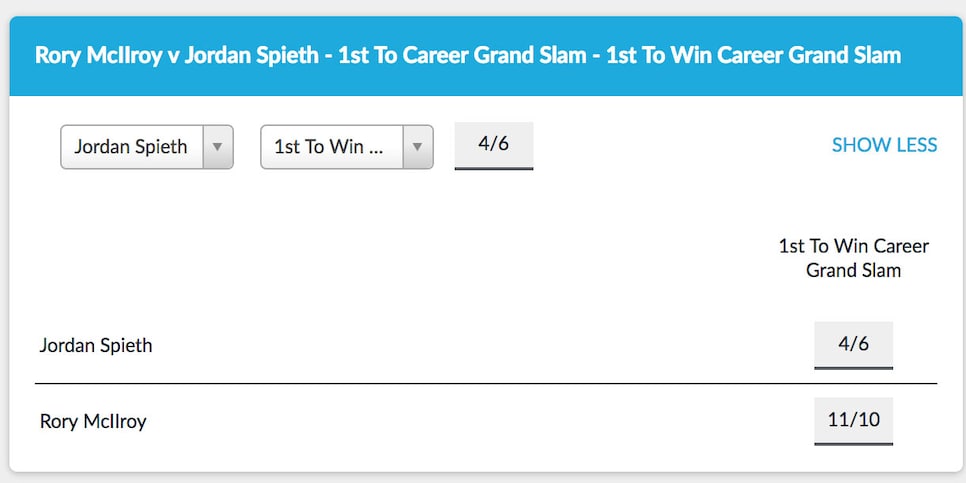 When contacted, BetVictor said there is a five-year limit on the bet and that if neither player wins by the end of that time, people who wagered will get their money back. That also makes sense, because this bet could go on for decades.
Only five players (Gene Sarazen, Ben Hogan, Gary Player, Jack Nicklaus and Tiger Woods) have completed the modern career Grand Slam.