News
Jordan Spieth's dad committed the cardinal sin of caddieing, but it worked out OK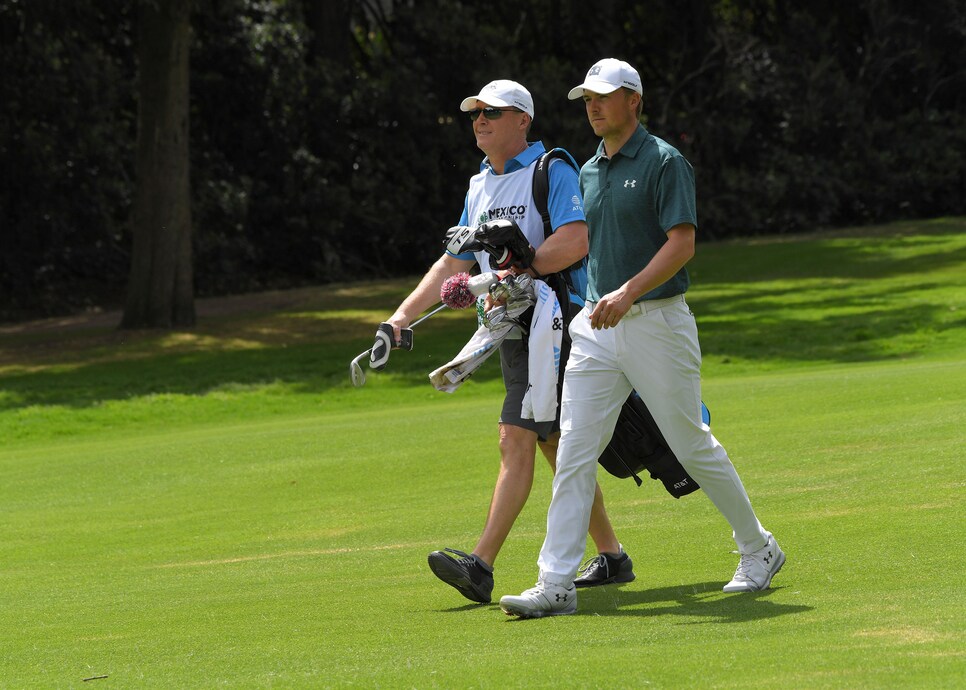 Shawn Spieth has caddied for his son, Jordan, in the past, but had an awkward moment with him on Thursday at Sherwood Country Club.
Stan Badz
THOUSAND OAKS, Calif. — Jordan Spieth has his father, Shawn, caddieing for him this week at the Zozo Championship because his normal looper, Michael Greller, is mourning the death of his mother.
On the surface, the senior Spieth did just fine Thursday, as Jordan shot a respectable two-under 70 to begin the tournament. But upon closer inspection, it appears Shawn committed the cardinal sin of caddieing.
It happened on their fourth hole of the day, the par-5 13th.
Here's how it played out in Jordan's own words:
"It was funny … I'm stepping into the ball and he goes, 'Just don't overdo it.'
"I'm like … I step back, step back in. I'm like, 'Dad, there's only really like one or two things you just can't do and that's just don't say not to hit it somewhere while I'm stepping into the shot.'
"He goes, 'Well, you know, you did it on No. 11, so I didn't want you to do it on 13.'
"I'm like, 'I didn't overdo it.' "
Spieth wound up striping his tee shot down the center of the fairway and made par on the hole—so clearly dad's faux pas didn't affect his son too much.
You can hear Jordan describing the exchange below—and see his mild exasperation.
Dads, it appears, are always going to be Dads.