Tribute
Sports icon, LPGA record holder Joan Joyce dies at 81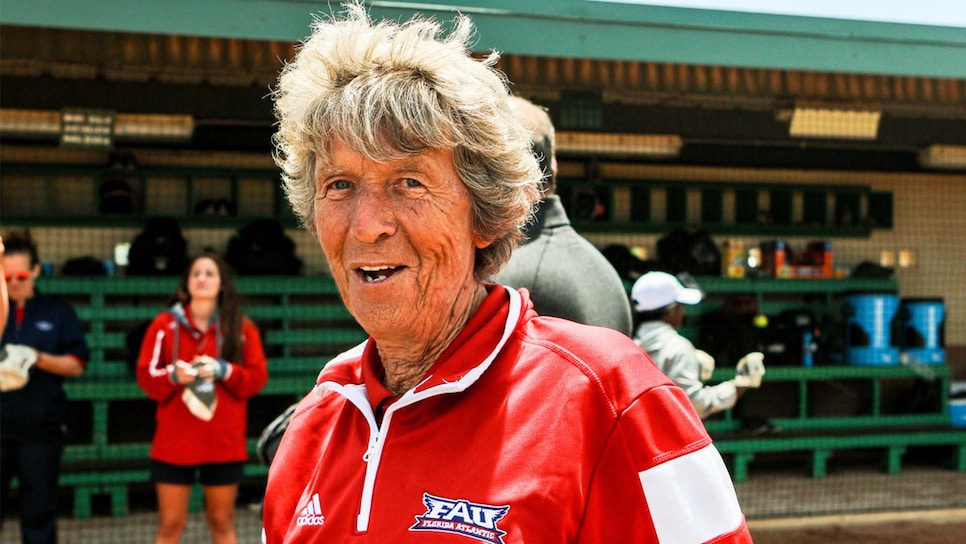 Sports icon and former LPGA player Joan Joyce died on Saturday. She was 81.
Joyce is considered one of the best multi-sport athletes of the 20th century. She is primarily known for her softball dominance; in more than two decades in the Amateur Softball Association, Joyce pitched 150 no-hitters and 50 perfect games and owned a lifetime earned run average of 0.09. She was an eight-time MVP and made 18 consecutive All-Star teams. Also notable: she struck out Major League Baseball legends Ted Williams (in 1961) and Hank Aaron (1978) during exhibitions.
"No matter where I go in this world, I always have people coming up to me saying, 'You struck out Ted Williams,'" Joyce told the Associated Press in 2009. "It always happens."
During her softball career, Joyce also played for the United States women's national basketball team in 1964 and 1965, highlighted by scoring a single-game record of 67 points during a 1964 contest. In addition, she was a player and coach in the United States Volleyball Association for the Connecticut Clippers.
At the end of her softball playing days, Joyce transitioned to golf, playing on the LPGA Tour for 19 years starting in 1977. Though she never won an official event, Joyce does hold the LPGA record for fewest putts in a round, needing just 17 strokes on the greens in a trek at the 1982 Lady Michelob.
Joyce went on to serve as head coach for the Florida Atlantic University softball (1995 until her death) and women's golf (1996 through 2014) teams. Though Joyce was away from the softball team this year due to a medical procedure she was still credited with the team's victories, and on March 18 earned the 1,000th win of her career. Joyce is one of just 43 NCAA coaches in any sport to reach the milestone.
Joyce was inducted into the International Women's Sports Hall of Fame in 1989 and is a member of 20 different Hall of Fames.

"This is a terribly sad loss for the FAU family. Joan was a true sports legend, and we are grateful for the 28 years she spent here, modeling the best in personal and professional behavior for our student-athletes," FAU President John Kelly said in a statement. "Joan's legacy will live on at the university and across the country through the generations of young women she inspired to play—and excel at— softball and golf."