Instruction
Jim Flick: "A Teacher's Teacher"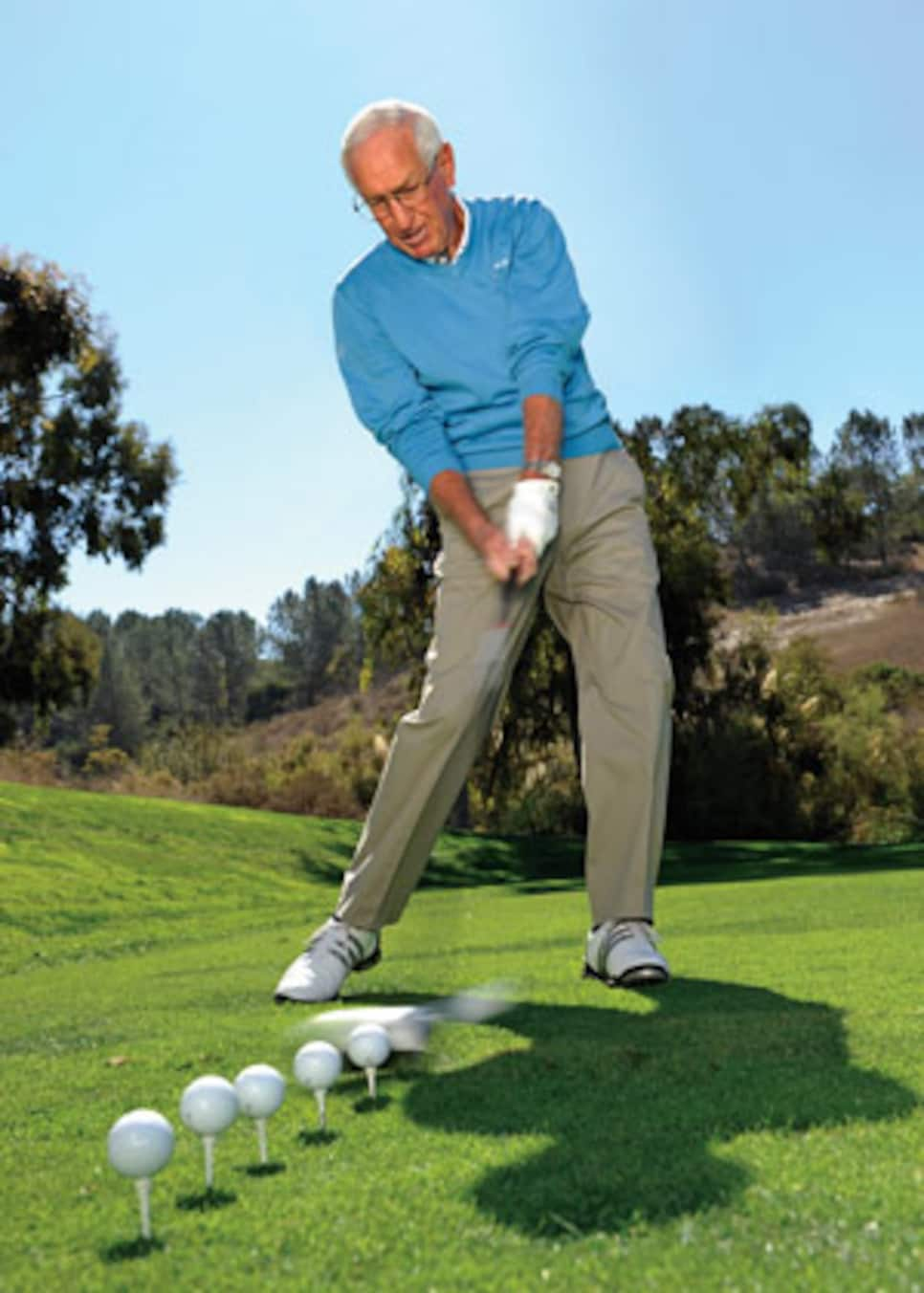 Jim Flick was a teacher's teacher. For all the years I knew him -- and it was more than 30 -- I never met someone more dedicated to one cause. In Jim's case, that was teaching golf -- not just to tour players, but to anyone who tried holding a golf club. Nothing pleased Jim more than to see an average golfer's weak slice turn into a strong draw. He would rather watch a beginner hit 20 more shots until the ball got airborne than take a break for lunch (and he missed a lot of lunches).
Jim devoted his life to teaching the game of golf, and his successes are really too numerous to cover adequately here. But I will include a few highlights from my point of view:
Jim taught players of all abilities and backgrounds -- from novices to tour professionals -- for some 55 years. One of his early pupils was Susie Maxwell Berning, who won the Women's U.S. Open three times. But Jim's accomplishments in the professional game were much wider. He was the 1988 PGA Teacher of the Year, and he was inducted into the PGA Teaching Hall of Fame earlier this year. He influenced literally hundreds of other teachers through his seminars and PGA workshops.
I came to know Jim through the Golf Digest Instruction Panel Meetings, where he was often the moderator (actually referee) for lively debates between Sam Snead and Paul Runyan. And through the Golf Digest Schools, where he started teaching in 1972 and became a full-time instructor in 1976. Along with Bob Toski, Jim was a pioneer in the golf school industry, bringing the number of Golf Digest Schools from less than a dozen per year in the mid-1970s to more than 250 per year by 1990. He was instrumental in influencing dozens of young teachers in communicating and teaching the game more effectively.
"We never could have succeeded in the Golf Digest Schools without Jim's perseverance and guidance," Toski said from his South Florida home. "He was the one who got the right people and staff at the right time. He was so instrumental in getting teachers like Davis Love Jr., Eddie Merrins, John Jacobs and Paul Runyan into the program." Some of the professionals Flick had an impact on include Chuck Cook, Peter Kostis, and the late DeDe Owens, to name just a few.
Throughout his career, Jim constantly looked for new ways to teach the game of golf, and until his very last days, his mind and body were as active as ever. He was always searching for the best image, the right word, the perfect phrase. For example, he resisted the word "power" because he thought it conjured up a picture of brute force and tight muscles, when he knew that true distance came from relaxed, fast-moving muscles. Jim and I collaborated on his series of articles for Golf Digest, and it drew heavily upon the other people who influenced him. The list goes on forever, and Jim always wanted to give credit where it was due. He learned firsthand, for example, from Sam Snead, Ben Hogan, Byron Nelson, Runyan, Cary Middlecoff, Ken Venturi, Seve Ballesteros, Gary Player, Tom Watson, Phil Mickelson, Gardner Dickinson, Jack Grout, Ian Woosnam, Lee Trevino, JoAnn Carner, Nancy Lopez, Arnold Palmer (whom he roomed with at Wake Forest; Jim attended on a basketball scholarship), and, of course Jack Nicklaus.
In 1990 Jim started coaching Nicklaus, and from 1991-2001 he headed the Nicklaus-Flick Golf Schools, where he taught thousands of golfers throughout the world. Jim also worked with numerous other tour players, including 2006 Ryder Cup captain Tom Lehman, who under Jim's tutelage went from a struggling player on the then-Ben Hogan Tour in the late '80s to winning the British Open and Tour Championship en route to becoming the 1996 PGA Tour Player of the Year.
In the last few years, Jim worked with a number of promising juniors, including U.S. Amateur champion Philip Francis, who was a member of the 2008 NCAA champion UCLA team as a freshman; and Beau Hossler, who qualified for the 2011 U.S. Open at age 16, then was in contention this year well into the final round at Olympic. Jim also taught several top women players, including the LPGA's Jimin Kang and former No. 1-ranked junior Ester Choe.
Jim produced more than 75 articles for Golf Digest, including several cover stories, plus monthly tips for the past eight years. He also wrote three top-selling golf instruction books: Square to Square with Dick Aultman, How to Become a Complete Golfer with Bob Toski and Larry Dennis, and Jim Flick on Golf with Glen Waggoner. He was a member of the Golf Digest Professional Staff and was highly ranked among America's 50 Greatest Teachers, a peer-review survey conducted by Golf Digest.
In his final days, TaylorMade CEO Mark King was often at his side. Jim taught at TaylorMade's Kingdom, and its learning center will be renamed in his honor. Tom Lehman dropped off his Ryder Cup trophy replica, a tribute not just to Flick but also to Lehman. Toski phoned him every day, as did other teachers and players.
Jim was a complete professional. He often would call me, not just to see how I was doing, but to ask me what I thought of so-and-so's performance in the most recent tour event. I would try my best to give him a thoughtful answer, and I always felt Jim listened. Then he would give me his opinion, which always was more insightful than the perspective of other teachers. He understood not only the golf swing, but also golf equipment -- "hold the instrument lightly," he would say -- the golf mind and the learning process. He was truly was one of the icons among golf instructors. I have lost not only my teacher, but my friend.