LPGA Tour
Jessica Korda announces back injury as reason for early end to her 12th season on the LPGA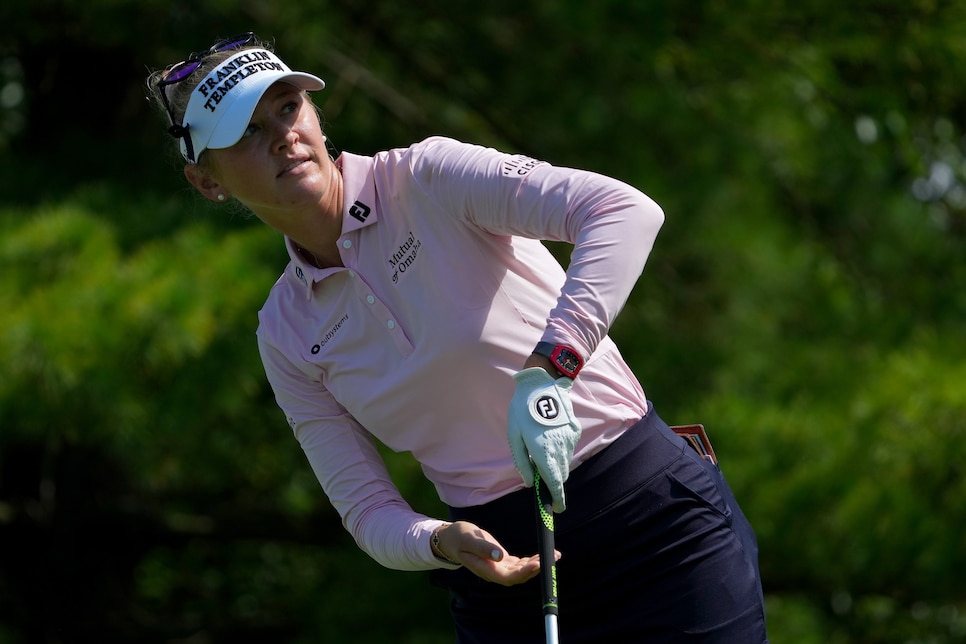 With only one regular season event and the tour championship remaining on the LPGA calendar, Jessica Korda announced Tuesday that her season is over early. In a social media post, Korda cited a back injury, saying that her doctor told her that if she continued to play her recovery would be greatly extended. So, to keep recovery at a minimum and get back to playing as soon as possible, she decided to take a break now.
Though the six-time LPGA winner did not specify what the injury is or the types of treatment she'll be receiving, but did say that she is looking forward to next season—her 13th on the LPGA—hinting that the injury isn't serious enough to keep her out for an extended period.
Korda, 27, had collected six top-10 finishes this year on the LPGA, with her best finish a second-place performance at the Chevron Championship back in March. The last event she played was the Ascendant LPGA benefiting Volunteers of America in September. She tied for 24th place.
This isn't the first time an injury has kept Korda from competition. At the beginning of this season, she had a rib sprain that caused her to withdraw from February's Drive On Championship. In the past, she's also dealth with a wrist injury, which was the reason she did not play in the 2017 Solheim Cup in Iowa.
Korda announcing the end of her season has implications for others on the CME points list. The top 60 and ties get into the CME Group Tour Championship, and the chance to compete for one of the largest purses of the year. At the time of this announcement, Korda ranked No. 32 on the points list. With her out, everyone below her would move up a spot. That would shift Moriya Jutanugarn from No. 61 to the coveted No. 60 spot.