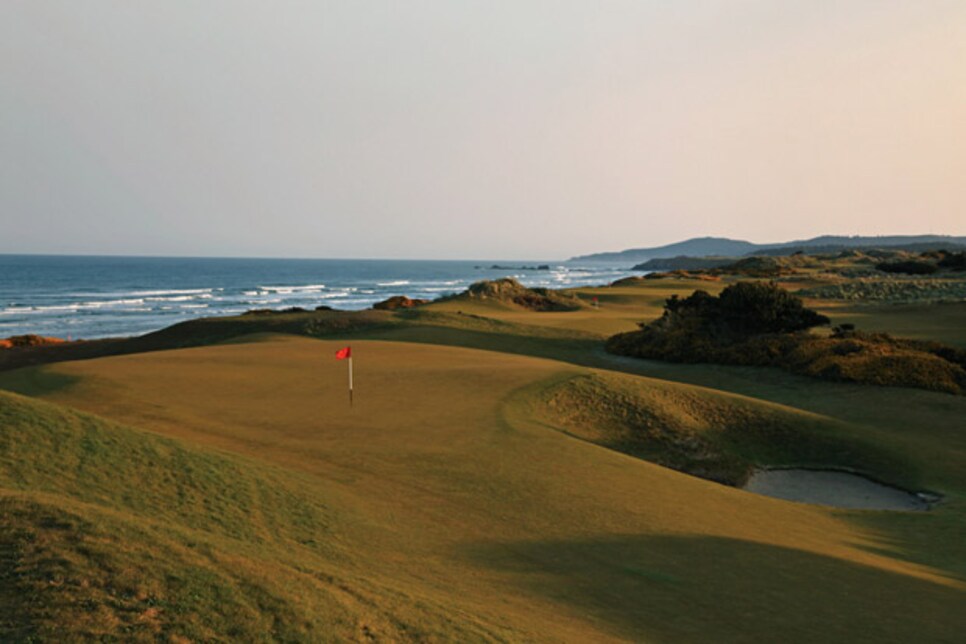 The 15th hole at Bandon Dunes.
A few years ago, we changed the definition of ideal fairway conditioning for Golf Digest's course rankings to emphasize firm and fast. It was an important departure from green and lush, or whatever most people thought was good turf conditioning.
I happen to prefer a bouncy course over dart golf anyway, and as I've gotten older I find myself using that swath of open ground in front of greens allowing for a run-up shot.
It's probably why my best golf has always been played in Scotland, where a 7-iron goes 200 yards and you can putt from Gullane to St. Andrews.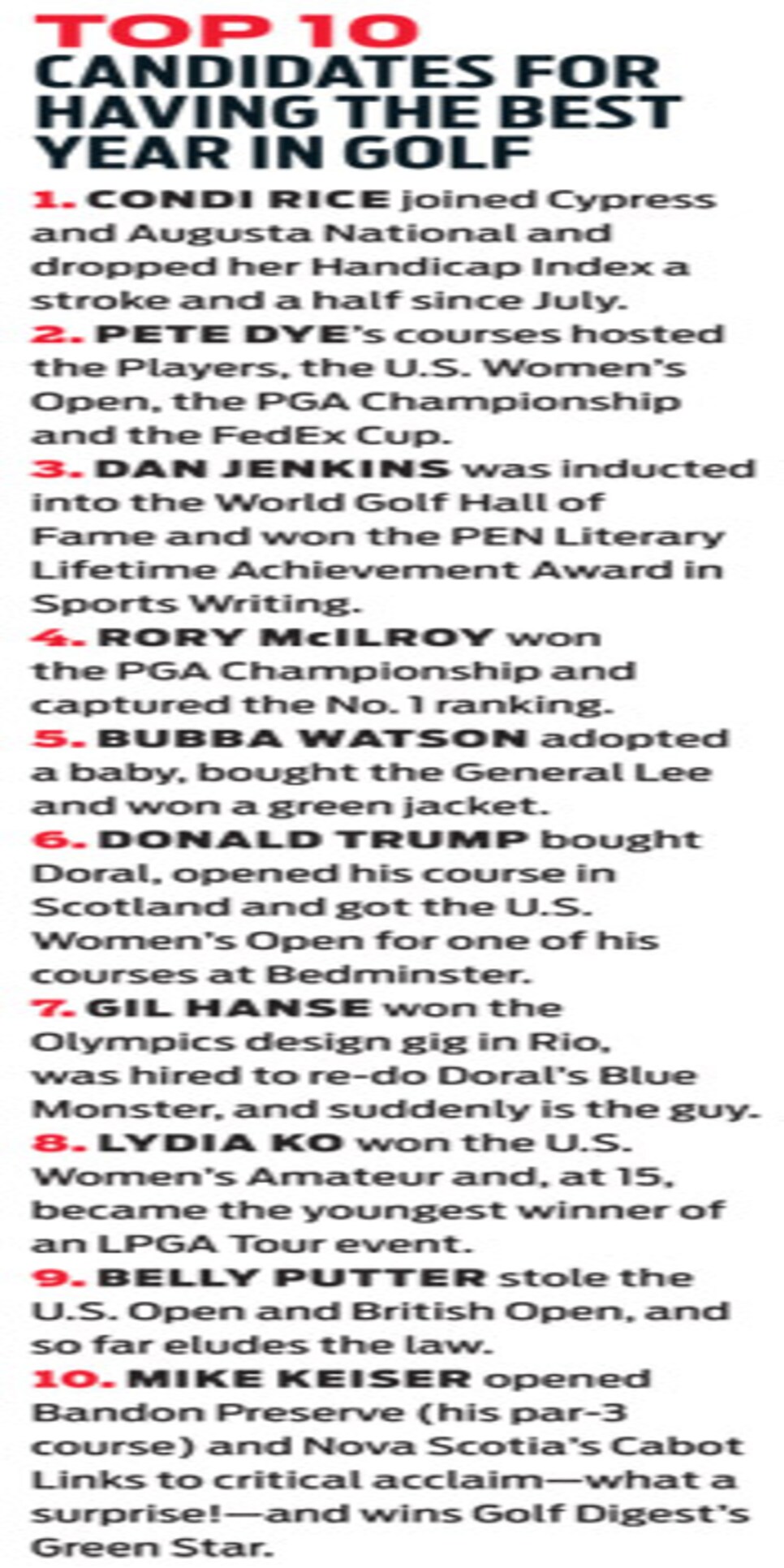 The other benefit of firm and fast in these economic times is water conservation. We're all moving toward drought-tolerant strains of grass with deep roots to reduce maintenance costs and water consumption. This is an important direction for golf in the 21st century, and you'll hear the S word--sustainability--used increasingly by the USGA and the R&A. Some of us even feel the game's governing bodies might end up playing the sustainability card in rolling back distance with more equipment regulation. Lengthening courses means more maintenance, water and expense at a time when golf needs to get by with less.
in Oregon, which Golf Digest honors this month with our fourth annual Green Star environmental award. "Its five courses are the most visible demonstration of environmental sensitivity of any resort in America," says architecture editor Ron Whitten. "If golfers return home from Bandon Dunes wishing they had that kind of conditioning on their home course--instead of Augusta-style--the game would be much better off."
Chemical use is minimized, walking is mandatory, and shuttle buses take golfers to and from lodging, restaurants and courses to cut down on traffic pollution. A recent Syngenta Carbon Footprint Study concluded Bandon's overall impact is a net reduction in carbon, and the superintendents are close to receiving Level 3 certification in KemperSports' Green to a Tee program. Four of the five Bandon courses have been certified in the Audubon Cooperative Sanctuary program.
Keiser just added a 13-hole par-3 course, Bandon Preserve, where all net profits from its $100 green fee go to an environmental charity protecting "the rich lands and waters of the South Coast of Oregon" (see article). And not for nothing, as they say where I came from, Keiser has sent almost 60 kids to college at Oregon or Oregon State through the Evans Caddie Scholarship program.
"I struggled a little with Bandon getting the Green Star award because I felt like all they had to do was not screw things up rather than make a real effort to do things right, because the Oregon coastal climate is so perfect for growing turf," says Jim Moore, one of our judges and director of the USGA Green Section's Education Program. "But I softened my stance after spending a few days there. They could easily pour a lot of resources into improving the cosmetics of their courses but instead they choose to let playing quality be the determining factor. I found their staff completely on board with this concept. It's great to see turf managers put playing quality first and overall appearance down the list. This is a critical concept that golf needs to hear more often in these days of dwindling water and economic resources."
Who could argue with that?