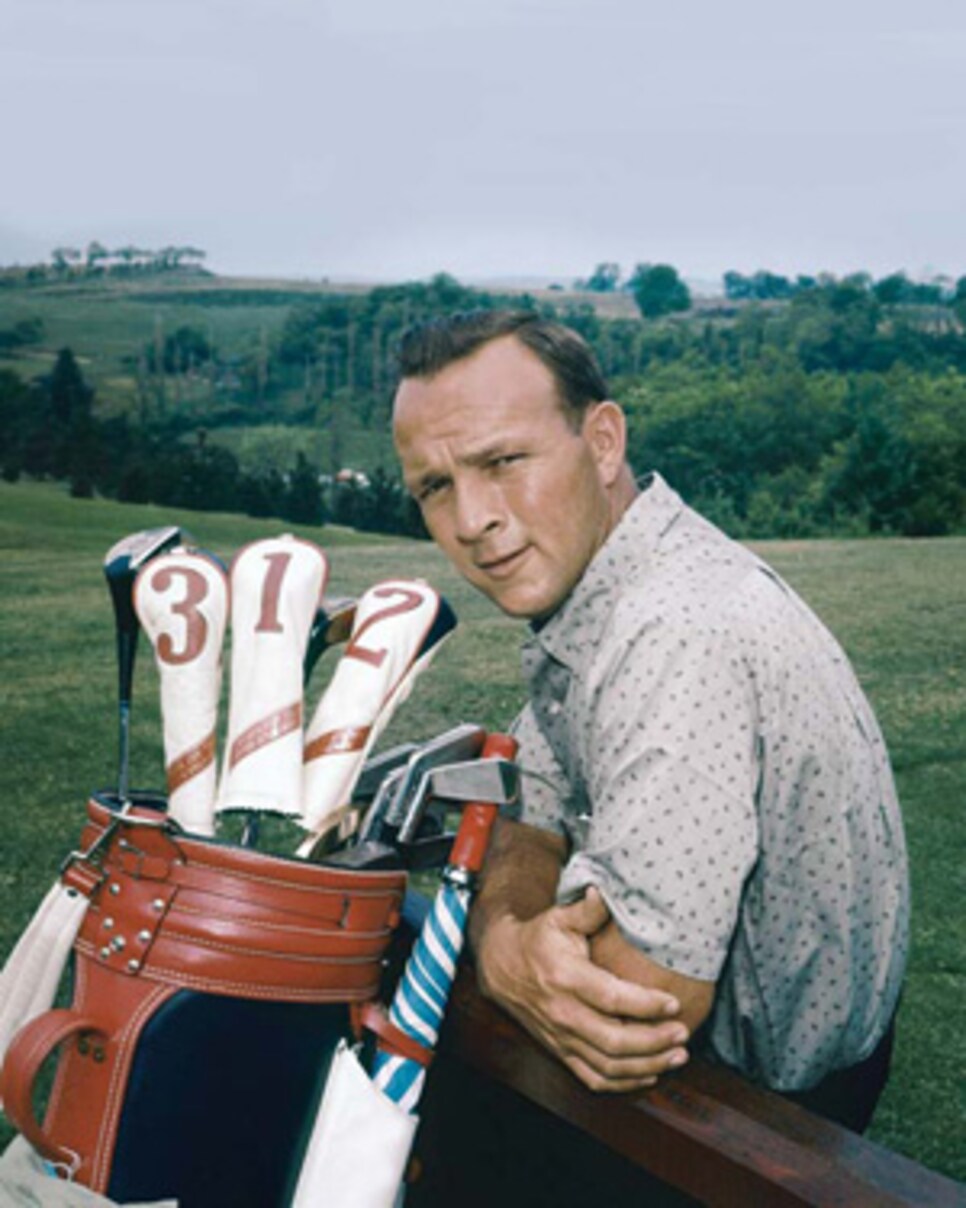 Eye contact used to be the hallmark of great players. Jack Nicklaus could melt the buttons off your Pickering golf shirt in collateral damage when his steely blues locked in on yours. Arnold Palmer (right) made every fan in his army feel that he was looking directly at them as if they were long-lost war buddies. Even farther back, Ben Hogan was known for fixing spectators and reporters alike with deep stares for at least two drags of a Chesterfield cigarette. In those slower-paced days of yore, that's how they connected.
Today's stars are more frenetic. You can tell it in their autographs, which are herky-jerky and indecipherable. They connect with fans in a new way: social media. Michelle Wie has a blog she calls Black Flamingo. Phil Mickelson has a Facebook page. And everybody on tour, it seems, has a Twitter account. When Tiger wanted to issue an expectorating apology, he did it in a tweet.
Golf Digest talks to you in all these ways, too -- and more important, you can talk back. If you have a question about something in the magazine or want to register a comment, check out the Editors' Blog
has weekly surveys on golf equipment and courses that allow you to post favorites on your wall and invite friends to compare selections at Facebook.com/GolfDigestMag. And our latest initiative on Twitter pushes this two-way communication up to the minute.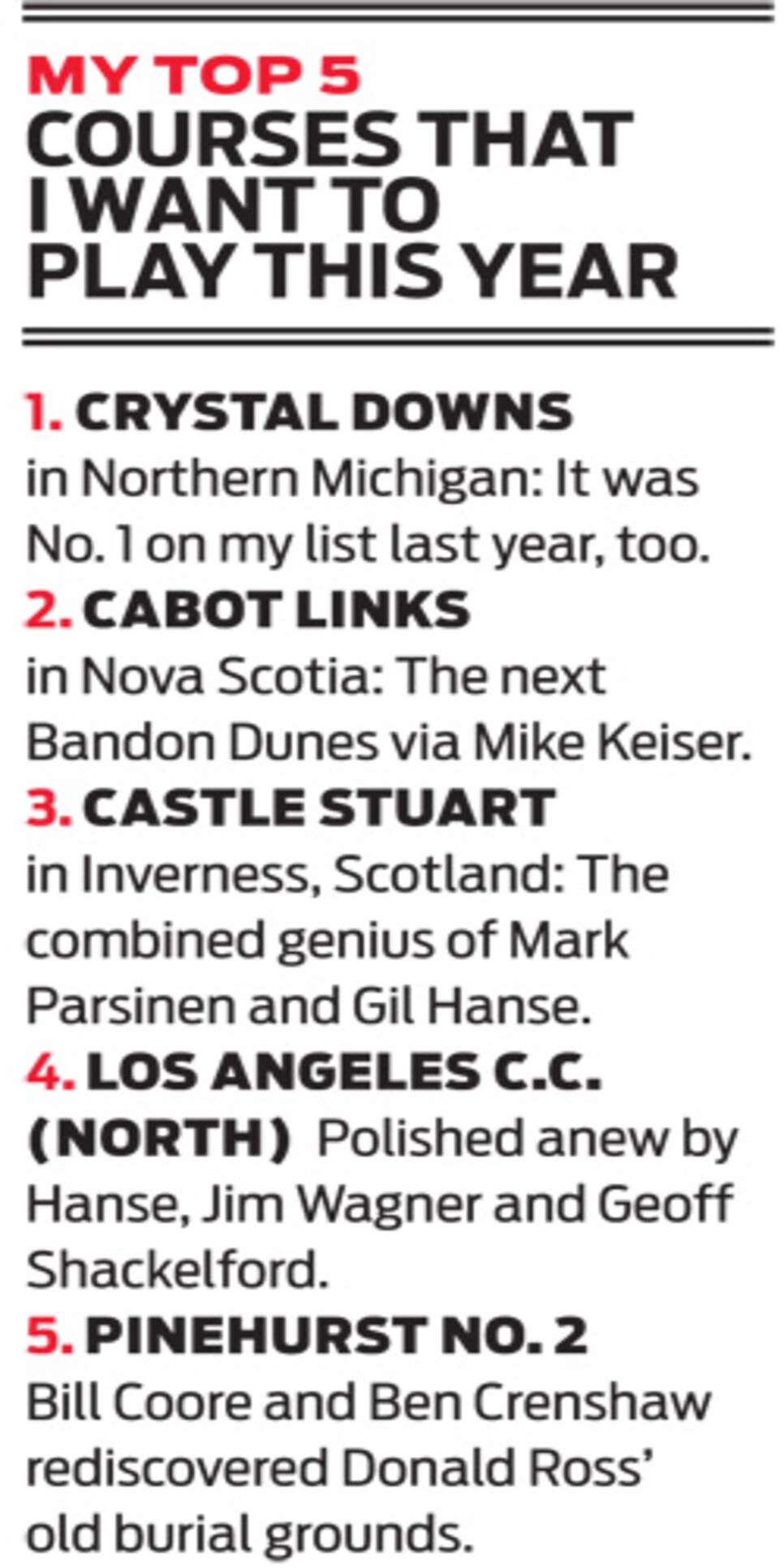 "We're using social media as flares to help readers locate quality content in what has become a vast ocean of information," says Senior Editor Matt Ginella, a leader of the charge and author of our "Where's Matty G?
When we wanted to announce the signing of this month's cover pro, Rickie Fowler, as a playing editor, it went on Twitter first. When we launched our first digital edition of the monthly magazine with Golf Digest's April issue, it came out in a tweet. When we broke the news that Mike Davis was going to replace David Fay as the USGA's executive director, a tweet by Ryan Herrington pointed to the Local Knowledge blog on golfdigest.com. Follow all that?
"Not so long ago we posted a story on the Web and waited for readers to come to us," says Web Editor Sam Weinman. "Now our job is to connect to readers through a variety of channels."
Adds Associate Editor Ashley Mayo: "Our new partnership with Golfwrx.com allows you to engage in forums on all kinds of topics, with our editors weighing in weekly."
Starting at the end of last year, we had five Twitter handles and a reach of 20,000 followers. In three months, we've got 37 editors from Golf Digest and Golf World tweeting and a reach that has more than tripled. Our handle is @GolfDigestMag
Dan Jenkins will be reporting again from the Masters and all the majors this year on Twitter @danjenkinsgd. I should also add that at age 81, Jenkins won first place in the Golf Writers Association of America's national writing awards in the Internet category for columns. Talk about mastering the platforms: Dan has now won awards in daily newspapers, weekly and monthly magazines, and the 24/7 World Wide Web. But can he do it in a 140-character tweet? -- I guess that's what will be required for the powers that be to put him in the World Golf Hall of Fame.