PGA Tour Champions
Jerry Kelly fends off a host of challengers to win the Shaw Charity Classic in a playoff over John Huston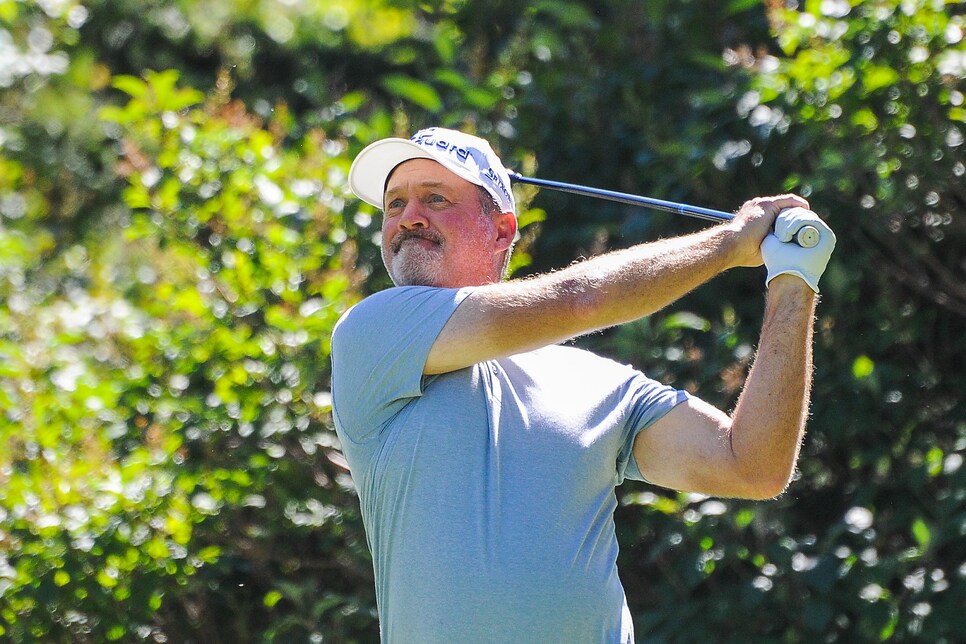 The Shaw Charity Classic in the end was a veritable Calgary stampede on Sunday, and not surprisingly it was won by a man for whom it was not his first rodeo.
Jerry Kelly, 55 and already a two-time winner on the PGA Tour Champions this season, birdied the first playoff hole at Canyon Meadows G&CC in Calgary to defeat John Huston, one of the least likely contenders emerging from the nine either leading or within a shot of the lead late in the final round.
"I love coming to Canada, and to get a win up here is something I always wanted to do," Kelly, who has hockey in his background, said. "Thank you, Canada. I always wanted the Canadian Open at Glen Abbey and all the other courses. This was really great to get one here."
The victory was Kelly's 11th on the senior circuit, third this year, and came at the expense of a veteran who overcame several years of injury issues. Huston, 61, had not had a top 10 since 2016 and had one senior victory, in his rookie year in 2001.
"It was great to see Johnny Ray back in the playoff, back playing great," Kelly said.
Five players tied for third, one behind Kelly and Huston. But it was the man for whom winning has bred more winning who prevailed. Kelly shot a final-round three-under par 67 for a 54-hole total of nine-under 201.
On the par-5 18th hole, Kelly missed a birdie putt that would have given him the victory. On the first extra hole, he hit his hybrid second shot onto the green, while Huston pulled his second and had a downhill pitch. Huston's third left him with a right-to-left birdie putt that he missed on the high side.
Kelly, meanwhile, lagged his eagle putt to within four feet and holed the birdie putt for the victory.