The Loop
Jason Day's wife Ellie leaves Cavs game on stretcher after LeBron James crashes into her
Ellie Day, the wife of PGA Tour star Jason Day, left Thursday Night's Cleveland Cavaliers game on a stretcher after LeBron James crashed into her going for a loose ball.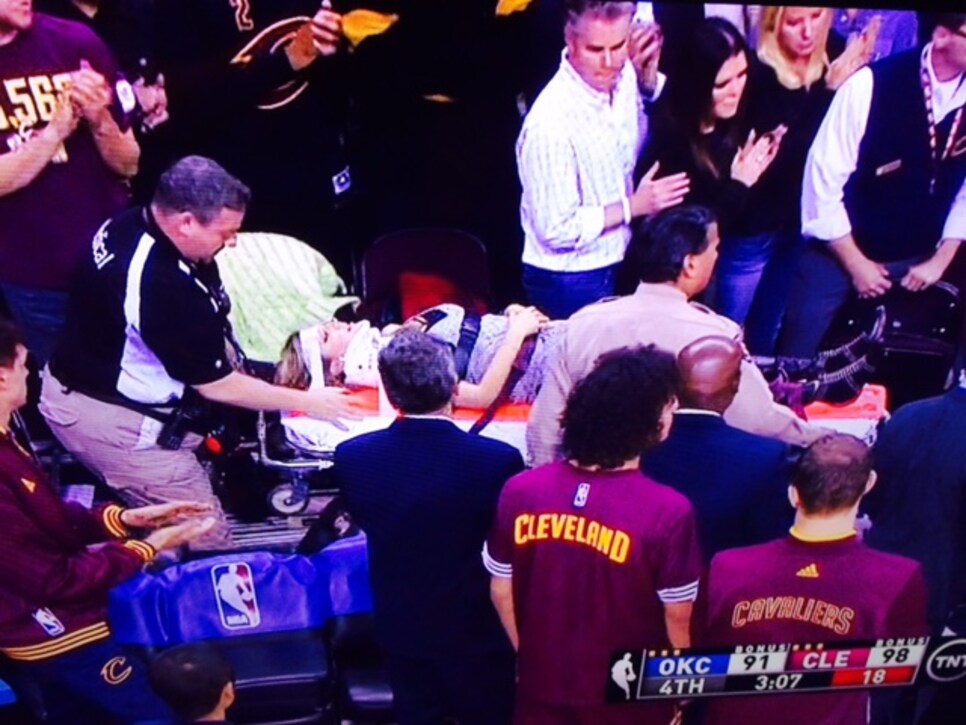 The play happened with 5:00 left in the fourth quarter. James saved a loose ball near the sideline, but tumbled into the front row where Jason and Ellie were sitting. Ellie took the brunt of the collision with James, who is 6-foot-8 and weighs 260 pounds.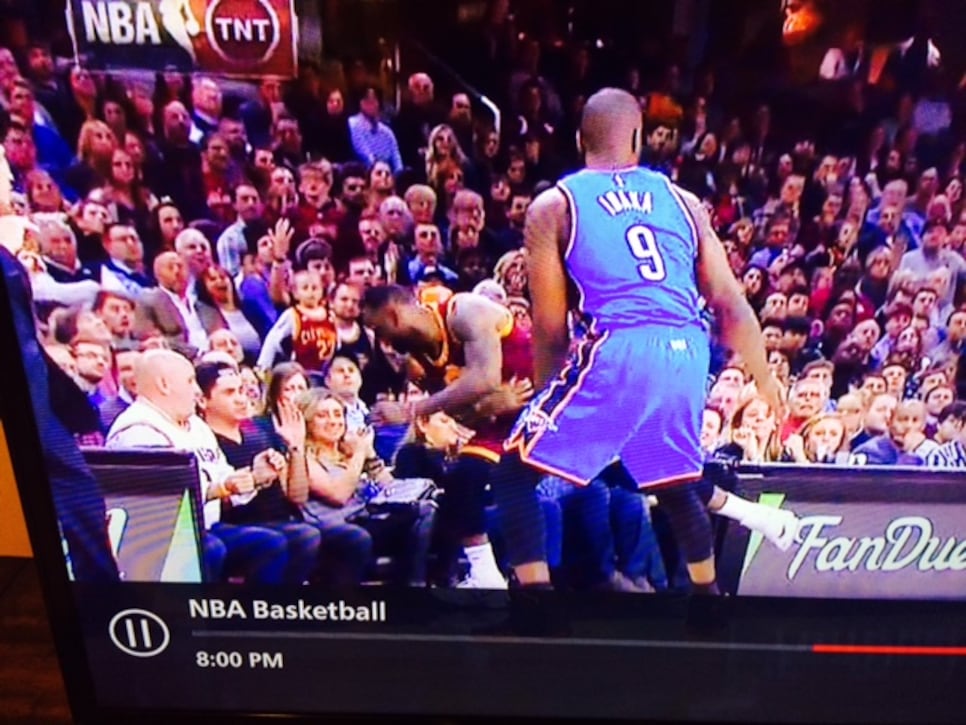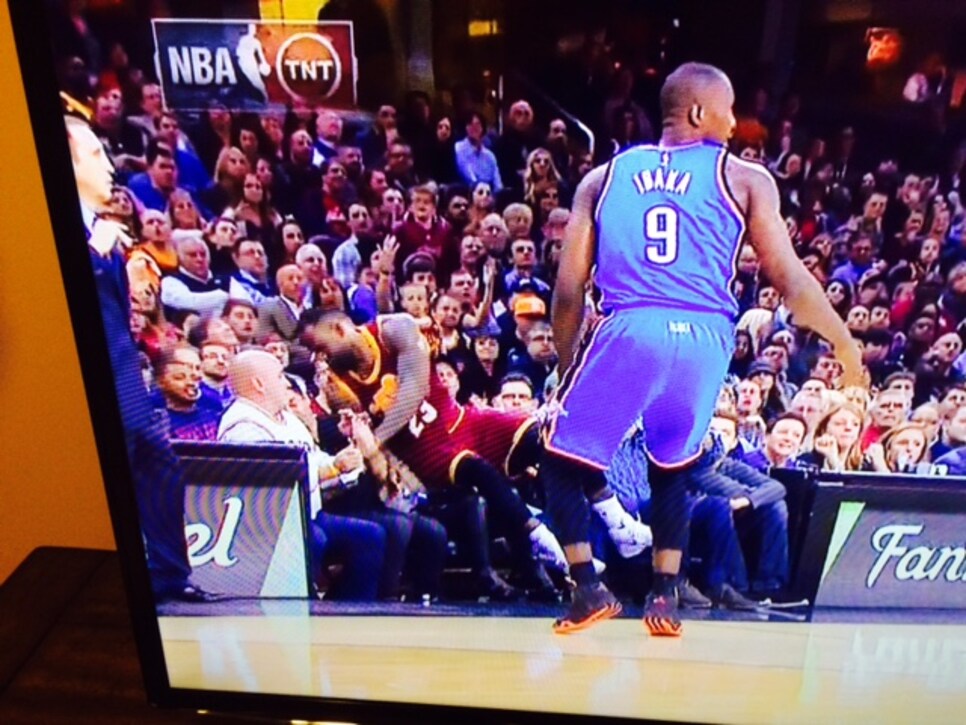 The game was delayed for several minutes as James and a few other Cavs players went over to check on Ellie.
Ellie had the couple's second child last month. She was alert when she was taken out on the stretcher and brought to an upstairs room in the arena to be observed, according to TNT's Craig Sager.
Two weeks ago, Day was on the sideline to watch the Packers take on the Lions. On Thursday, he and his wife had court-side seats. They posed for this photo earlier in the night.
ESPN is reporting Ellie was taken to a nearby hospital as a precautionary measure.
Here were James' thoughts on the play:
"I was going for a loose ball, just trying to keep a possession going and I hate that that was the end result of it."
UPDATE (11:50 p.m.): ESPN reports Ellie is being kept overnight in the hospital for observation.
UPDATE (9 a.m. Friday): According to ESPN, Ellie Day has been released from the hospital.
And Ellie received this nice message from the four-time NBA MVP: