Endorsement deals
Jason Day signs golf ball deal with Bridgestone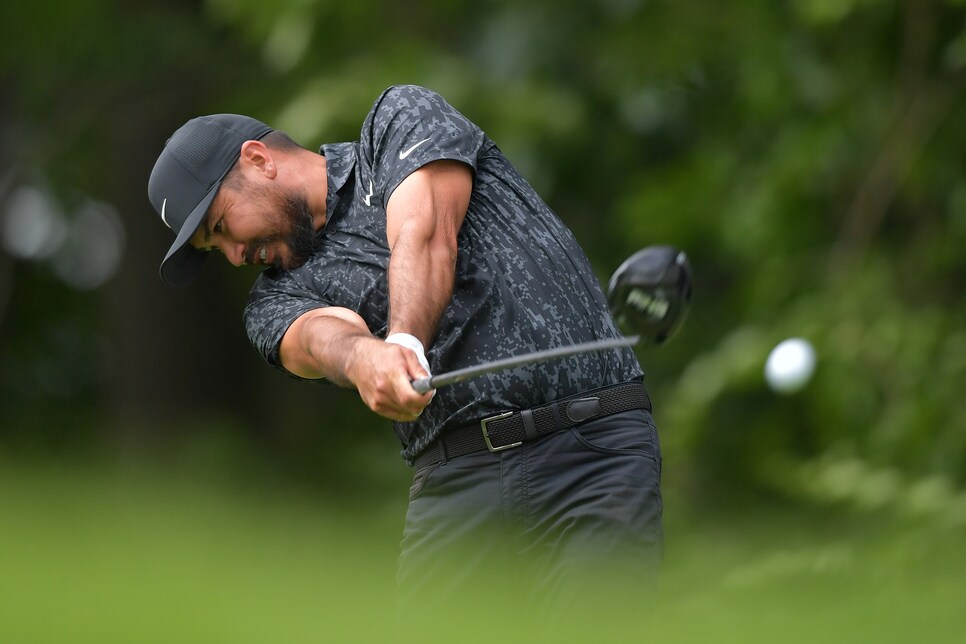 Jason Day has already used Bridgestone golf balls since the 2021 Farmers Insurance Open, and now the 12-time PGA Tour winner and the company have entered into a formal, multiyear agreement for Day to play the company's golf balls.
The genesis of Day's relationship with Bridgestone was a round with Tiger Woods.
"When Jason was a free agent, he was working with a number of golf balls He told us about playing with Tiger at Bay Hill and he saw some of the short-game shots Tiger was able to pull off with his Tour B XS that he couldn't do with the ball he was playing, especially the low, spinny pitch that checks up," said Adam Rehberg, marketing manager, ball fitting for Bridgestone. "After the round, he got with Tiger's camp and asked for a sleeve of the balls to mess around with and that opened the door. Eventually he wanted more of a formal arrangement with us and we wanted him on the team on as well. He likes to test and look at the numbers."
Those numbers eventually had Day transition to the company's 2022 Tour B X model. According to Rehberg, while Day liked the greenside spin of the XS, it would float on him a little on full shots with the mid and short irons. "That little cut shot to a back-right pin would get floaty," said Rehberg. "He generates a lot of spin. His 9-iron shots were generating around 11,000 rpm of spin (typical is closer to 9,000) and he brought that down to 10,000 with the X. So he still is getting plenty of spin, but it is more controlled.
"We were doing some short game work with Tiger's ball, the XS, and it caught my attention right away," said Day. "I initially played the XS and liked it but after working with Bridgestone's R&D team and really learning about the ball fitting process, it was obvious that the Tour B X was the best fit for my game."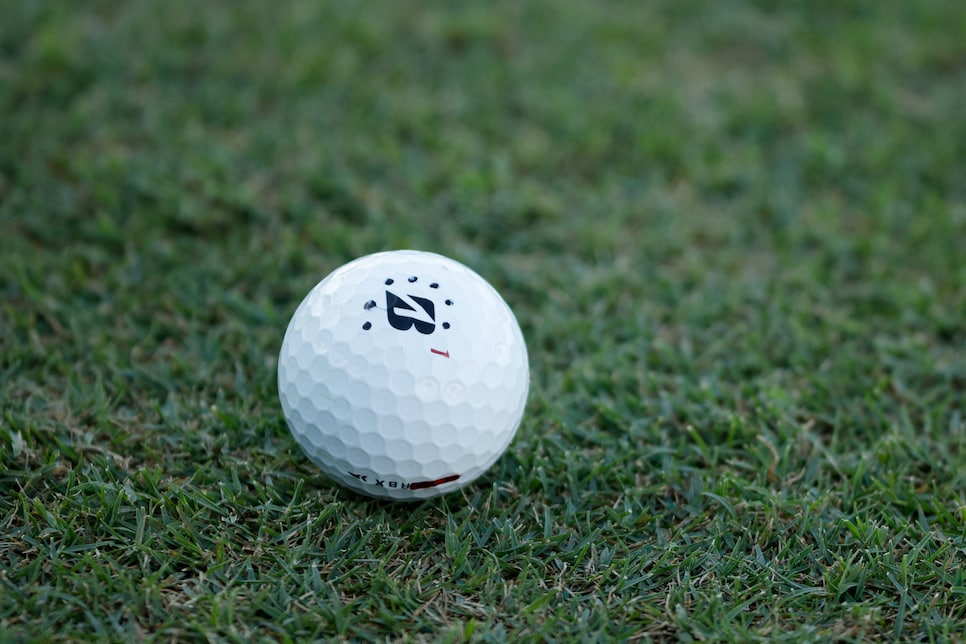 The former World No. 1 and 2015 PGA Champion also found it preferable off the tee as well. According to Rehberg, with the XS his driver spin was around 2,800 rpms—a little on the high side—and the angle of descent was steep, meaning it wouldn't roll much. With the X he is able to turn shots over and get some scoot as well as produce a more penetrating flight.
Fittingly, Day's first event as a formal member of the Bridgestone tour staff is at this week's Arnold Palmer Invitational at Bay Hill.