The Loop
James Garner, 1928-2014: Actor, avid golfer who once punched out a fan
John Cook was lining up a par putt to get him into a playoff at the 1981 Bing Crosby National Pro-Am when his playing partner, actor James Garner, became a verbal target of an inebriated fan shouting, "Hey, Rockford."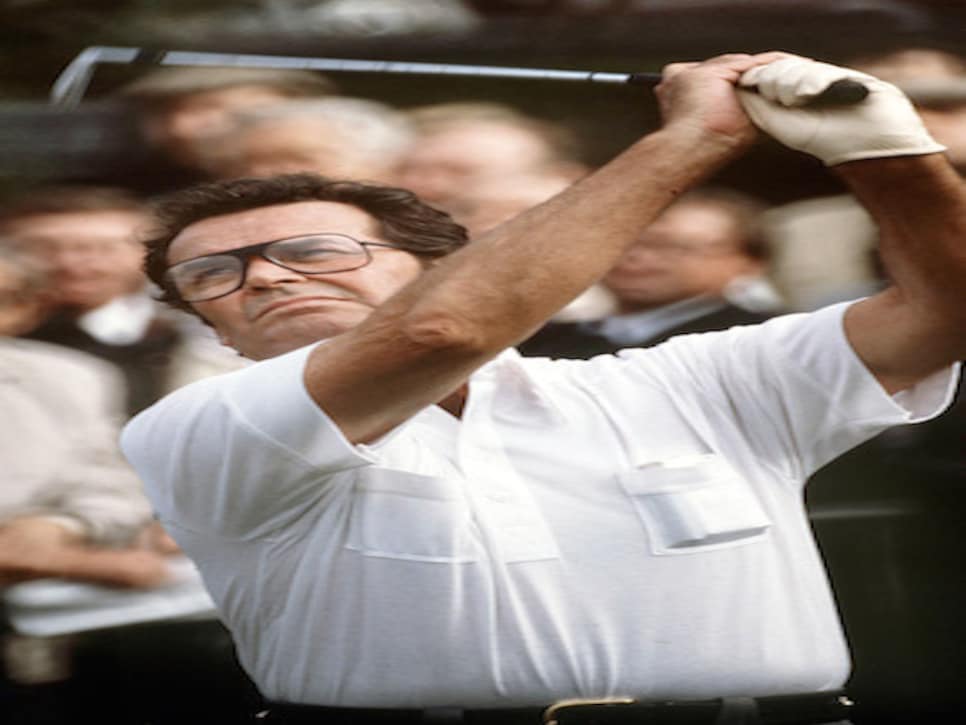 Cook still made the putt and ended up winning the tournament, but Garner got into a set-to with the fan and wound up punching him.
It wasn't Garner's finest moment in the game, but it was one of the most memorable for this avid golfer and Hollywood icon who died on Saturday at 86.
Garner, who starred in the television shows "Maverick" and "The Rockford Files," was a member of Bel-Air Country Club who, according to Eddie Merrins, the long-time pro there, bettered his age when at 68 he shot a 67. Garner never took formal lessons, though his brother Jack Garner, a long-time teaching pro at Oakmont Country Club in Glendale, Calif., gave him some tips, as did Cook and Gary Player.
In his book, "The Garner Files: A Memoir," Garner wrote how he once played with his friend Bill Saxon and Golf Digest's Dan Jenkins in an LPGA pro-am in Las Vegas. "Bill took a practice swing and accidentally hit me in the head with his driver," Garner wrote. "It didn't hurt me, but I played it to the hilt, dropping to the ground, pretending to be unconscious. It gave Dan quite a start until he realized I was acting. Said he thought he'd witnessed James Garner being murdered by his best friend."
Garner, who frequently played in the Crosby, played a match with Sam Snead for a television show called "Celebrity Golf." They tied. "He wasn't happy about that, I can tell you," Garner wrote. "Snead was a curmudgeon and full of himself."