News
Jack Nicklaus weighs in on marking golf balls and player integrity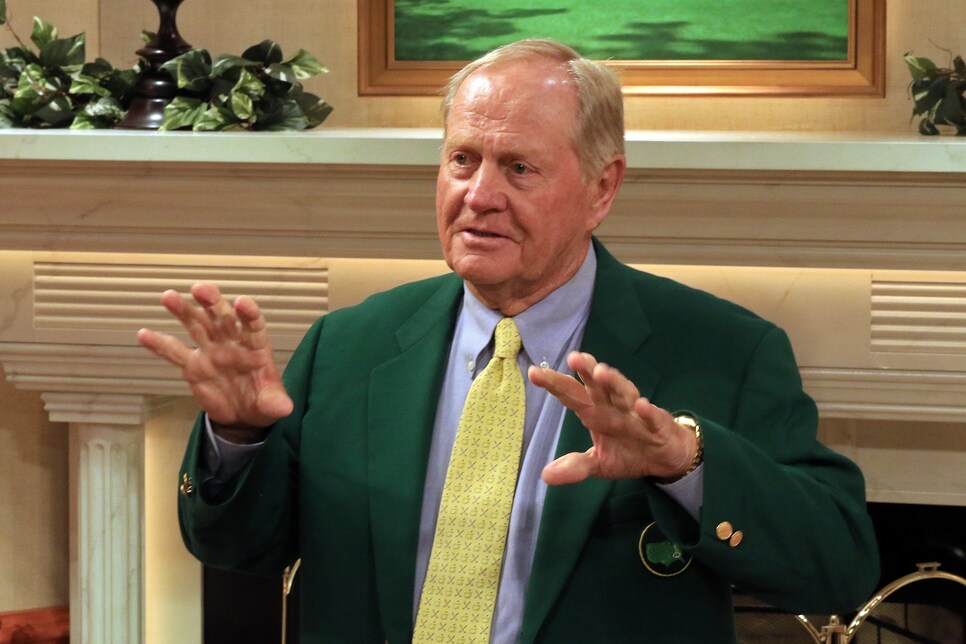 AUGUSTA, Ga. — Jack Nicklaus said he was always careful when it came to marking his golf ball on the green.
"We govern ourselves," he said Tuesday from Augusta National. "The integrity of the game is that you do things the right way. So I don't think I ever in my career ever marked a ball incorrectly."
As for some of Nicklaus' competitors, not so much.
The six-time Masters champion recalled three occasions during his career on the PGA Tour of player cheating.
"I looked at my playing partner, and he came to me, and we talked about," Nicklaus recalled. "So on three occasions it happened again. Three occasions, we took it quietly to the tournament director of the tournament and got out of it. Nothing was ever said publicly about it.
"I mean, it could be accidental. But if it's blatant, then I think it's not fair to the rest of the field to not bring it up."
While Nicklaus said he doesn't think Thompson intentionally put her ball down in a different spot, he did say that once the round was over the matter should be considered done.
It's a valid point. Getting hit with two strokes for signing what was deemed an incorrect scorecard a day later for a violation you weren't aware of seems to falls under the punishment-doesn't-fit-the-crime category.
The delay in assessing a penalty is also something Nicklaus has an issue with, particularly as it relates to the incident with Dustin Johnson at last year's U.S. Open, when he was told he would be penalized after thinking he'd been cleared of a possible violation during the final round at Oakmont.
"If you're going to penalize someone, penalize them," Nicklaus said. "At least let them know and that's when they have the ability to be able to correct it, or try to do the best they can.
"I had a big argument with [the USGA's] Mike Davis about that at [British] Open. I said, 'You can't do that to the guy.' He says, 'Oh we did it throughout.' I said, 'Mike, I don't think so. That was not the right way to do it.' "
The next day Nicklaus was on his way back when Davis got a hold of him somewhere over the Atlantic. Davis apologized and told Nicklaus he was right.
"I think everybody in the game of golf tries to do it the right way, the best way," Nicklaus said. "I think there are very, very few people who take advantage of the rules in the game and if somebody does take advantage of the rules of the game, move on and make a lesson of it and I think that's the way we should handle it."
The only question left is is golf listening? When Nicklaus speaks, it should be.