Driving
Weighing Your Options On A Double Fairway
Some holes you have to play a few times before you understand the options. There's real nuance to the design so it takes your full attention, along with a bit of trial and error, to figure out the most efficient way to align your skills against its particular challenges. I love that kind of very cerebral golf, but sometimes it's fun to play a hole that's blatant, too. Playing this game is about making choices, and no feature embodies this fact so plainly as a split fairway. As a designer, I'm being obvious: I'm asking you to pick a side: left or right?
The par 5 11th hole on the Legend course at The Club at Ibis (illustrated), a course we designed in West Palm Beach in 1991 and renovated this summer, has two fairways. The one on the right dangles greater reward and risk. Downwind, even many shorter hitters can consider this bolder path. The decision ultimately falls on the second or third shot, but smart players have a plan before they peg a tee. —With Max Adler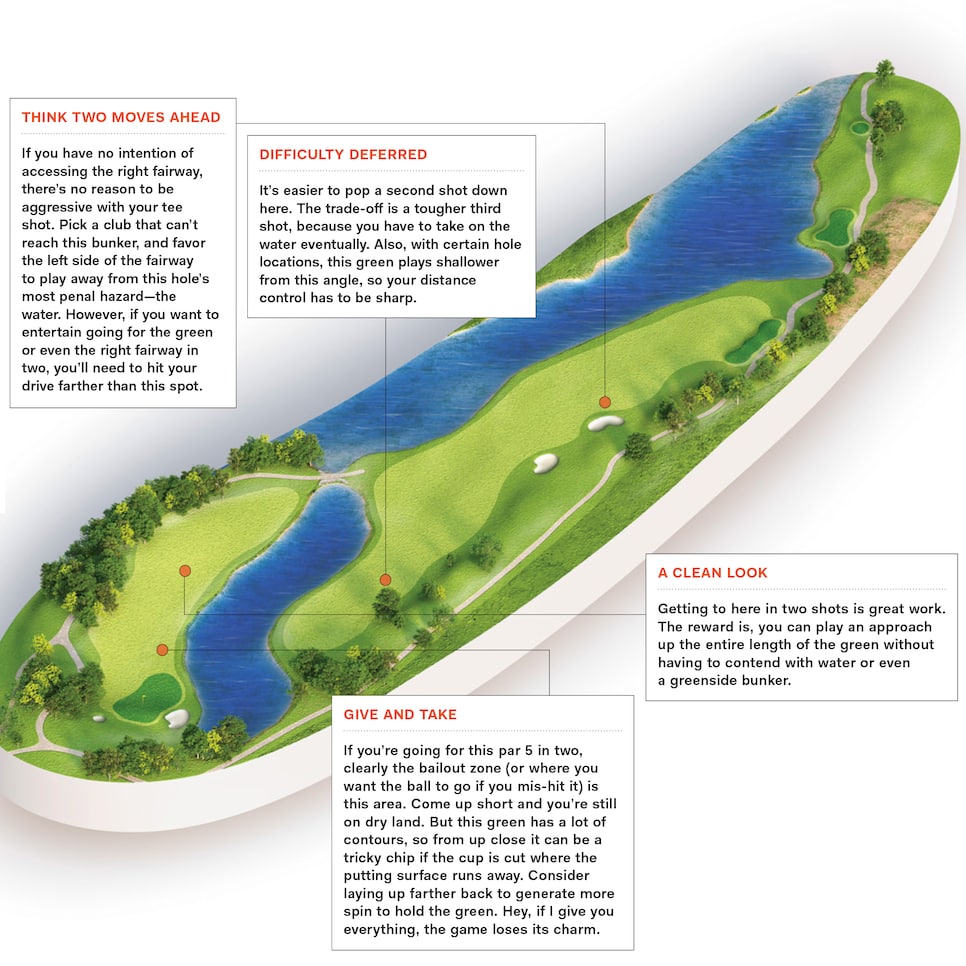 Illustration by Chris O'Riley
BEFORE LASERS
They used to call me the best caddie on tour, because I walked the courses before tournaments to create a yardage book. I'd have my caddie do the same, then we'd compare numbers. I was the first pro to do this, but I learned it as an amateur from Deane Beman, the 1960 U.S. Amateur Champion. He convinced me it was worthwhile at the '61 U.S. Amateur at Pebble Beach. I tried it, and was under par for every match on my way to victory.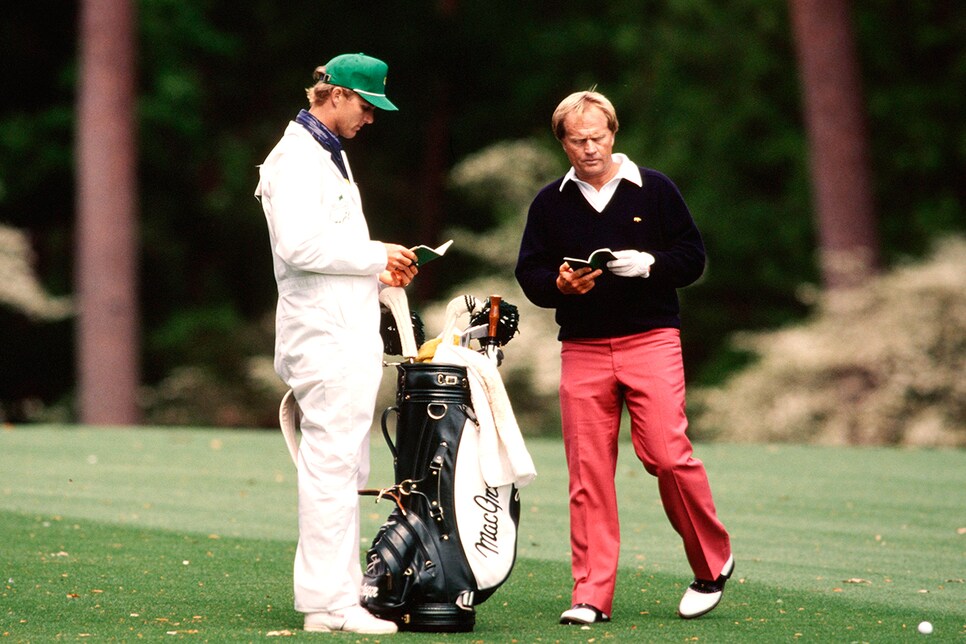 Photo by Augusta National/Getty Images