Instruction
Jack Nicklaus: Liberty National Strategy
This September, Liberty National Golf Club in Jersey City, N.J., hosts the Presidents Cup. It was designed by Tom Kite and the late Bob Cupp, who was one of my first design associates. Putting your tee shot in play on the par-4 18th (below), which will be the 14th for the match-play event to ensure most groups reach this dramatic hole, is crucial. What's interesting about the trouble on this hole—or any hole—is how it draws out the personality of the golfer. I tell people this all the time: The key to playing well is to first understand who you are as a person, and then manage that.
Arnold Palmer's personality, which was aggressive and spirited, came out in the shots he chose to play. My nature was more cautious. I was more likely to execute a conservative shot well, because I was more comfortable with them. In today's game, I'd say Rory McIlroy tends toward aggressiveness, whereas Jordan Spieth is more pragmatic.
Generally, the way you are in life is how you are on the golf course. Recognizing your nature is how you take control of your decision-making. —With Max Adler
"You've got to manage the course according to your personality."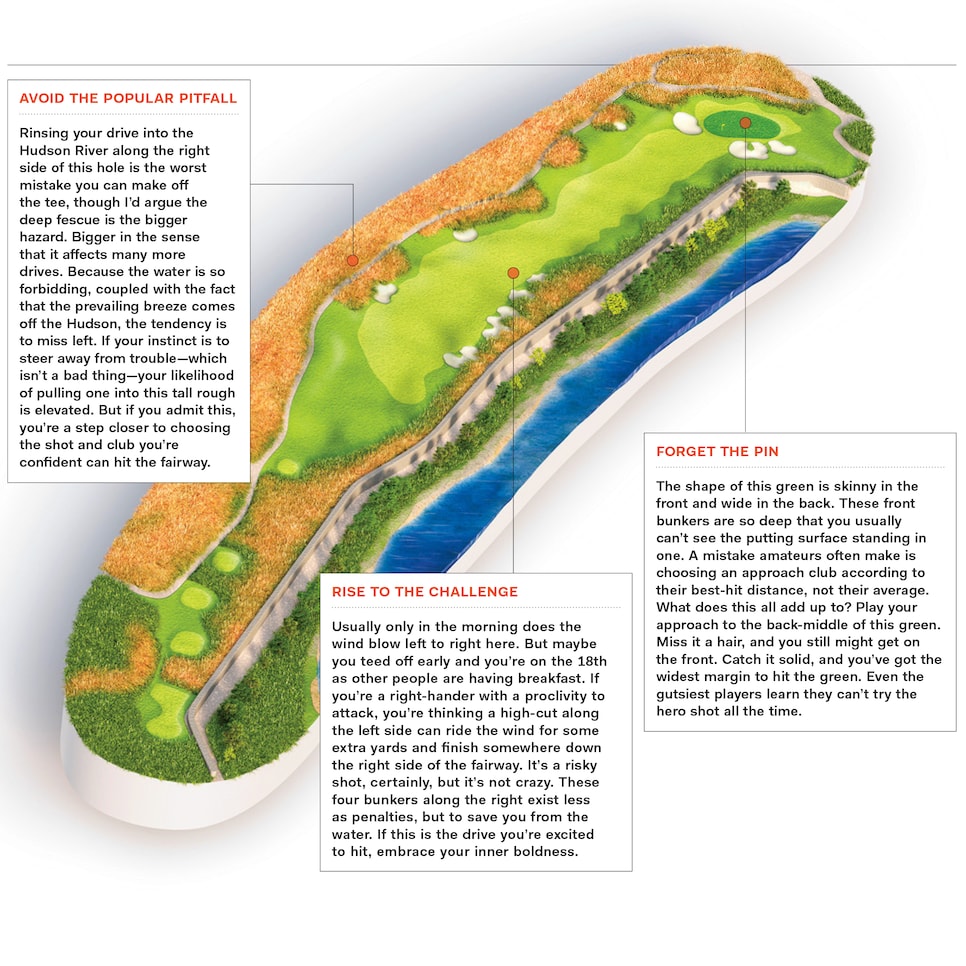 Illustration by Chris O'Riley
WINNING WITH WEISKOPF
Players already feel enough pressure in international team competitions. I'd never tell a guy this is a big, important match or that I hope he does well. I'd say just the opposite. Maybe make a little joke to lighten the mood and instill some confidence. In 1973, Tom Weiskopf's first Ryder Cup, he lost his first two matches. I said in front of the whole team, "I want Tom as my partner. C'mon Tom, let's go get you in the record book." We won our match and ultimately defeated Great Britain & Ireland, 19-13.
I wanted Tom to relax because we all play better when we're having fun.