grin and (golden) bear it
Jack Nicklaus says he hasn't swung a club since his tee shot at the Masters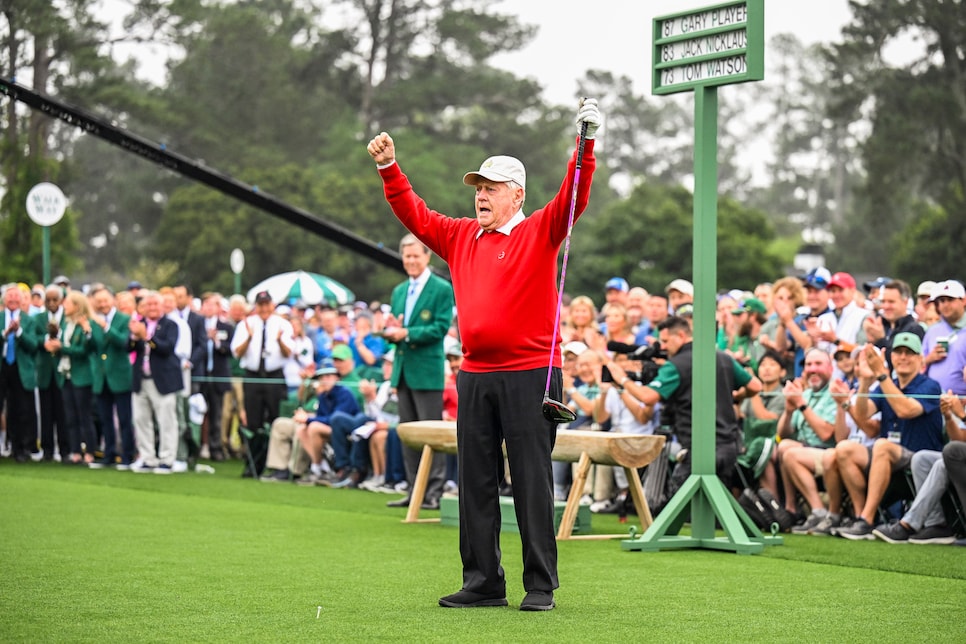 You can finally play like Jack Nicklaus. The problem is, you probably don't want to. At least, the way he is playing right now.
Along with Annika Sorenstam, Ernie Els and Luke Donald, the 83-year-old World Golf Hall of Famer helped teach a clinic at PGA National in Palm Beach Gardens, Fla., on Monday—although without swinging a club the entire time. Nicklaus acknowledged he is taking a break from golf due to an inability to get his game together, saying he hasn't hit a golf ball since joining Gary Player and Tom Watson in hitting the honorary tee shots to kick off the Masters in April. That's more than 200 days and counting!
The Golden Bear isn't totally sure about when he'll pick up a club next. "I would like to go play again," Nicklaus said, according to The Palm Beach Post. "I play so poorly anymore it's just really not any fun. And I run out of golf balls. People always say they want to play how I do. Well, now they can. In fact, I don't think want to play like I do."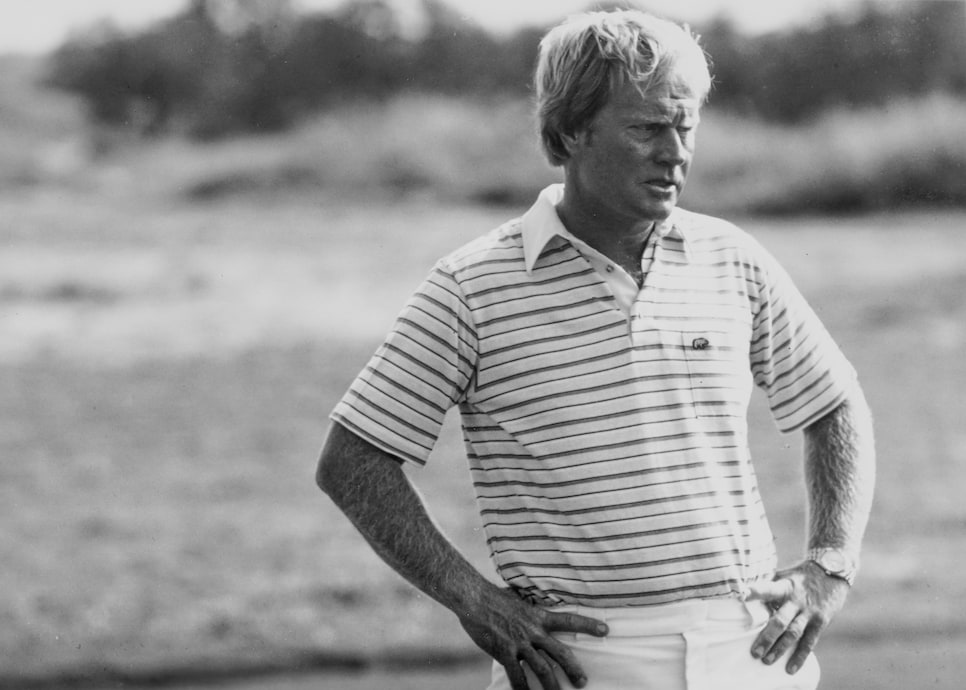 Nicklaus won 120 events, including 18 majors, so if anyone has a good understanding of how they're playing, it's Jack.
The reason Nicklaus headed up the Integra Connect Golf Classic Clinic was to help raise money for Conquer Cancer, and a who's who of golfers made their way out to Palm Beach Gardens to support him.
"It's always special to be around Mr. Nicklaus with all of his wisdom and his knowledge in the game and in life," Els said.
"It's very special just to listen to Jack," Sorenstam added. "He's such an icon in the game, and loved by everybody, and he's very wise."
He may not be swinging a club at the moment, but as the old saying goes, Nicklaus has probably forgotten more about golf than we'll ever know. Hopefully he'll be back soon enough, and we're excited to see yet another golf renaissance for one of the best golfers the game has ever seen.