Short Game
Jack Nicklaus: A Bowl-Shape Green Serves Several Options
The punchbowl green is a classic design feature that you see scattered all over the world. The 16th at National Golf Links of America in New York has one of the more famous on this side of the pond. The punchbowl name is plainly descriptive: The green is the bottom, and rising high on three—or maybe all four—sides is a round collar that collects wayward shots and funnels them onto the green.
Originally, greens were built like this to better retain moisture for the grass to stay hydrated. The Scots and Irish looked for natural depressions in the land where rainfall gathered and whipping winds and the rising sun didn't dry the ground as quickly. Nowadays, irrigation systems are so good that we really just build greens like this for fun.
The par-4 sixth at Dismal River (illustrated) in Mullen, Neb., is one of my favorite punchbowl greens that I've designed. Let me walk you through how to handle one.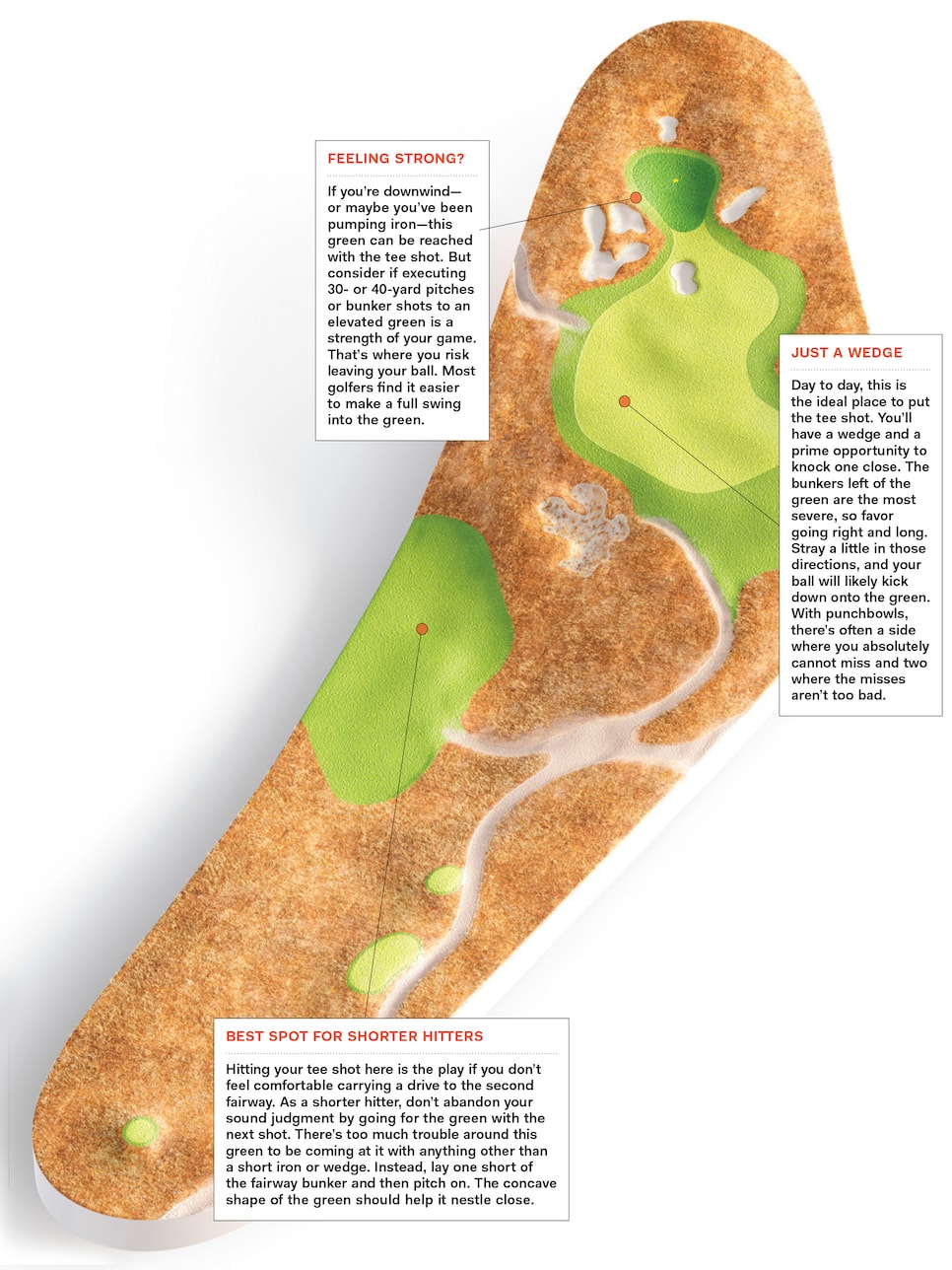 DESIGNS ARE LIVING THINGS
Since I designed Dismal River and we opened it in 2006, Mother Nature has altered the look and play of some of the holes. As strong winds sweep across these rolling hills, bunkers often change size and shape. The bunkering on this sixth hole is a perfect example. I always like to say that golf courses evolve over time; the clock just ticks a little faster at places like Dismal River.