Could 22-year-old Jordan Spieth be the biggest money-maker in all of golf?
Yup. And if not, he's damn close, which also makes him one of the most lucrative cash machines in all of sports, and among the richest in all of entertainment.
Oh, like in the neighborhood of more than $50 million this year alone. Forbes says the highest-paid actor this year was Robert Downey Jr. at $80 million.
By winning the Tour Championship on Sunday, Spieth finished the 2015 PGA Tour season with $12,030,465 in official money. Throw in unofficial money he won this season and the total is $13,030,465.
Now, the icing on that financial cake is the $10 million FedEx Cup bonus, which gives Spieth $23,030,465 won on the golf course, eclipsing the record $22,902,707 won by Tiger Woods in 2007 when he amassed $122.7 million in total earnings in the Golf Digest 50 annual ranking of all-encompassing earnings.
Spieth signed a 10-year deal with Under Armour earlier this year and also has endorsement relationships with AT&T, Titleist, Perfect Sense, Rolex, NetJets and Super Strokes. Those deals plus overseas appearance money put Spieth easily past $50 million this year.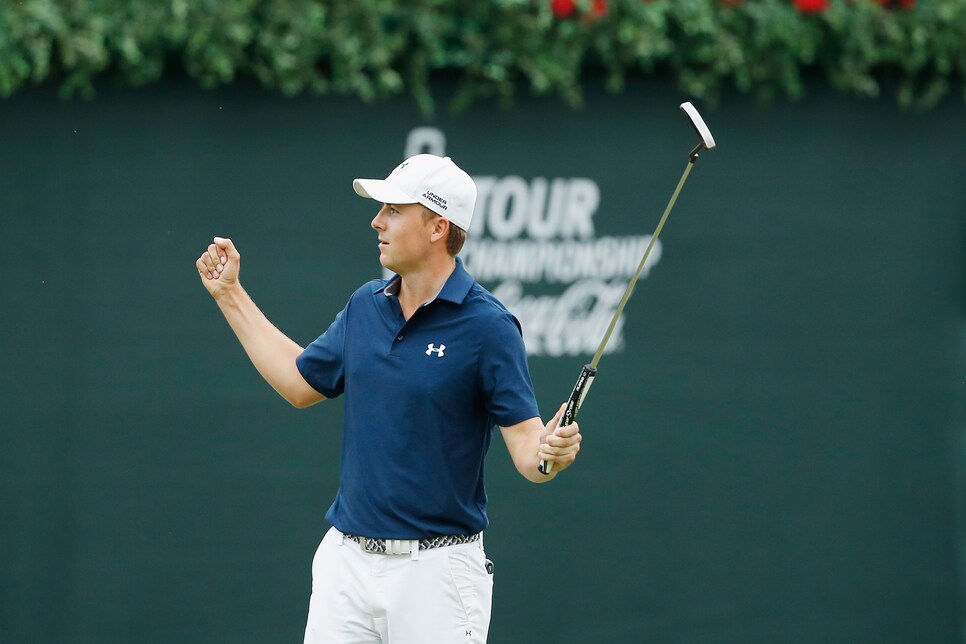 This year, Woods topped the Golf Digest 50 for the 12th consecutive year at $54.5 million, a number he is not likely to reach this year because of poor performance on the golf course and a second back surgery, which will cost him a lucrative tour through Asia.
No. 2 on the 2015 GD 50 was Phil Mickelson at $50.7 million, a figure he likely won¹t exceed this year. And No. 3 was Rory McIlroy at $49.2 million, a number his ankle injury this year will keep him from reaching.
And No. 5 was the eternal cash machine ­ Arnold Palmer ­at $40 million.
The payday Spieth hit Sunday in Atlanta should jump him to the top of the list.
What makes Spieth worth so much?
Well, not only is he good but he's really consistent. His name is almost always on the leaderboard and his image is almost always on TV, which means the logos of his companies get massive exposure.
He's also not a fluke. Five PGA Tour wins this year, including two major championships and near misses in two others plus the FedEx Cup proves he is a big-game player.
He is young. At 22, there is every reason to believe he will be a star for years. That's why Under Armour signed him ­at what Golf Digest is told was "a Tiger-like premium" 10-year-deal.
And he is likable. Spieth is not only a great player, he is smart, well spoken and a family man devoted to his younger sister, who is a special needs child. What's not to like about him?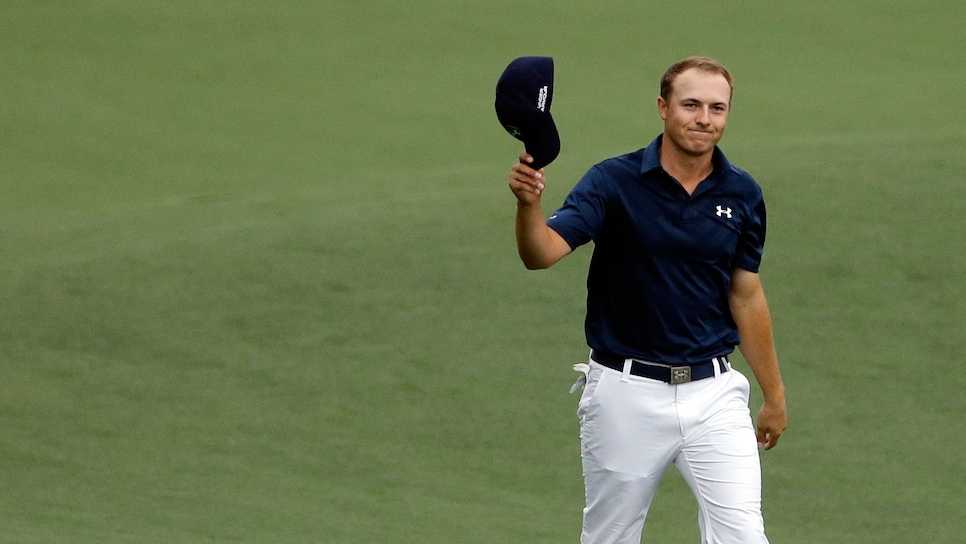 How high is up for Spieth?
His agent, Jay Danzi for Lagardere Unlimited, says any new endorsement deals for Spieth will factor in consistency with his image and concern for his time. Each contract requires two to three days a year for photo shoots, commercials and personal appearances.
But Jordan will make more money even without adding new sponsors. Under Armour will unveil a Spieth clothing line and its long-term deal with him protects him in terms of earnings growth of the company.
Yup, we're talking more than $50 million this year for Spieth. And when all is said and done likely will make him No. 1 when it comes to cash in golf.