The Loop
Is "Baba Booey" good for golf? One of our own says yes
If you haven't heard cries of "Baba Booey" during a golf telecast recently, then you probably haven't been watching a lot of golf.
This seemingly non-sensical phrase, which is actually a reference to radio star Howard Stern's executive producer, Gary Dell'Abate, has been unavoidable during PGA Tour events since last year. That's been apparent to players, spectators, and of course, to The Howard Stern Show, which is relishing its small intrusion into professional golf.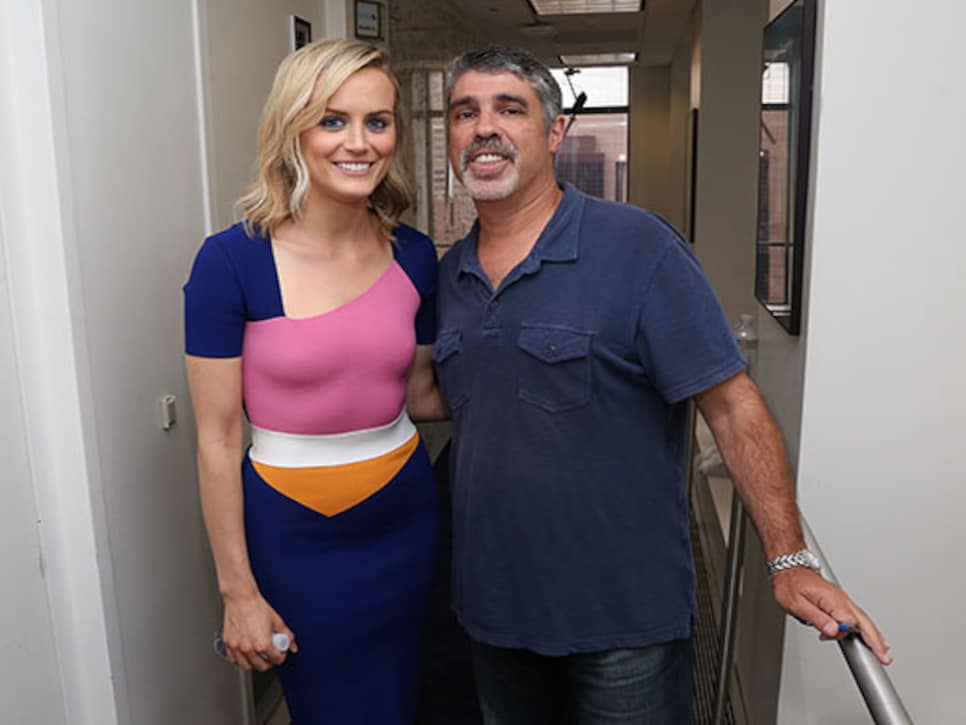 Gary "Baba Booey" Dell'Abate, right, with actress Taylor Schilling. Photo by Getty Images
Stern's Howard 100 News recently reached out to Golf Digest's Editorial Development Director Craig Bestrom to get his take on the prevalence of "Baba Booey" on tour. Click below to hear why Bestrom thinks it's not such a bad thing.