The Loop
Inaugural Drive, Chip and Putt Championship has juniors living Augusta National dreams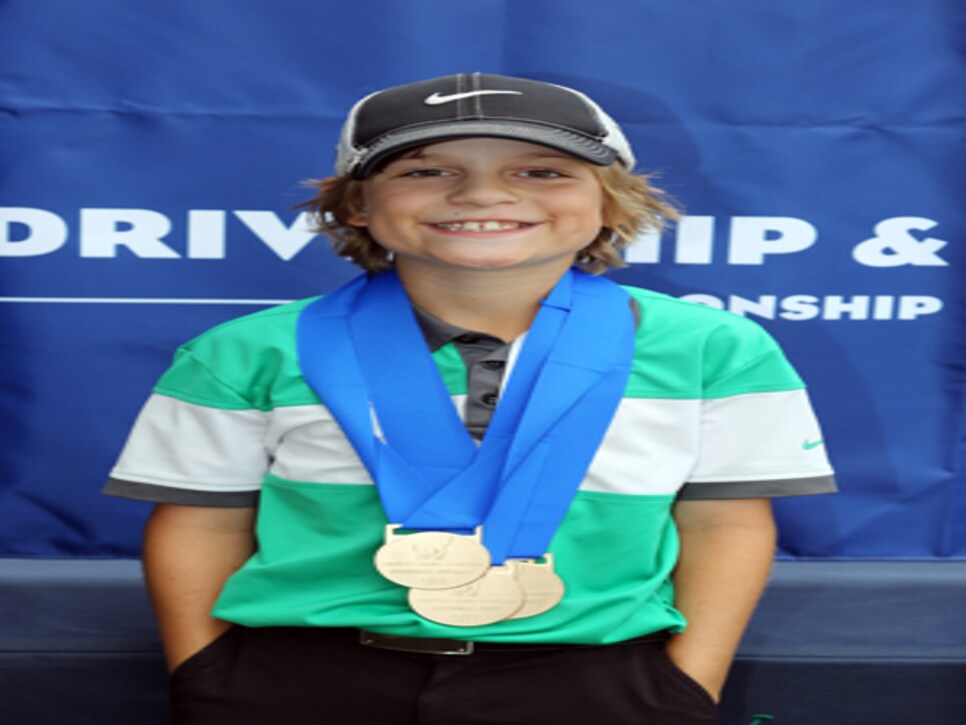 Every morning before school, Nolan Haynes wakes up his father, Todd. "Dad, can we go hit some putts?" Nolan will beg, referring to the putting green that Todd bought the third-grader for practicing in their Ohio basement.
At 2, Nolan first picked up a golf club. At 4, he made a hole-in-one at their hometown course (caught on camera by Todd), which landed Nolan an appearance on the Today Show.
Now, at 9, he's going to compete at Augusta National.
Nolan (right) is one of 88 juniors ages 7 to 15 who have earned invitations to the inaugural Drive, Chip and Putt Championship that takes place this Sunday before Masters week activities begin in earnest. He believes he's going to be victorious. Talk to him, and you'll believe him, too.
"I'm going to go and win a green jacket at Augusta this year. And it's not going to be my last!" Nolan told his dad.
The Masters is co-sanctioning the event along with the PGA of America and the USGA in an effort to help get youngsters interested in the game. Starting last summer, 17,000 kids participated in 121 local and regional qualifiers to be among those lucky enough to drive down Magnolia Lane.
Sunday's participants will head to Augusta's famous 18th green to take part in the putting portion of the championship. They'll face putts from six, 20 and 30 feet, the 20-footer set up in the same spot where 2013 Masters champion Adam Scott holed his birdie effort in the final round of last year's event before going on to win in a playoff. The driving and chipping portions will be contested on Augusta's practice facility. Points are accumulated in each segment with winners named for various age groups
In addition to competing at Augusta, each competitor and his or her chaperone receive a Monday Masters practice-round ticket as part of a package that includes lodging for Saturday and Sunday at the downtown Marriott.
With four hours of live coverage of the event on the Golf Channel, many of the anonymous juniors will get some quality air time. Among a handful to watch for are: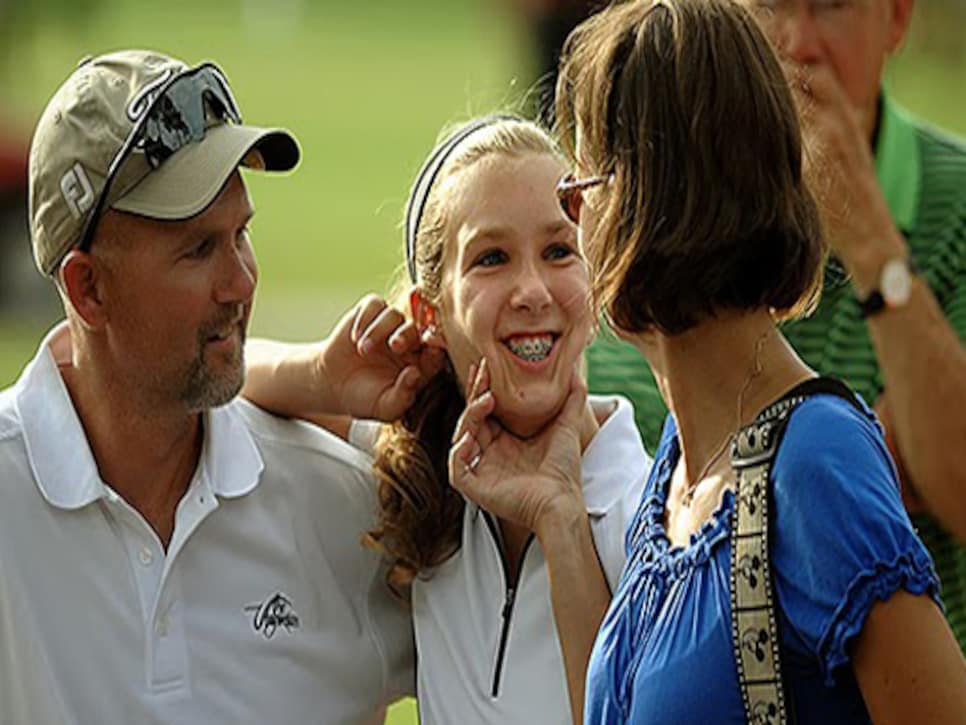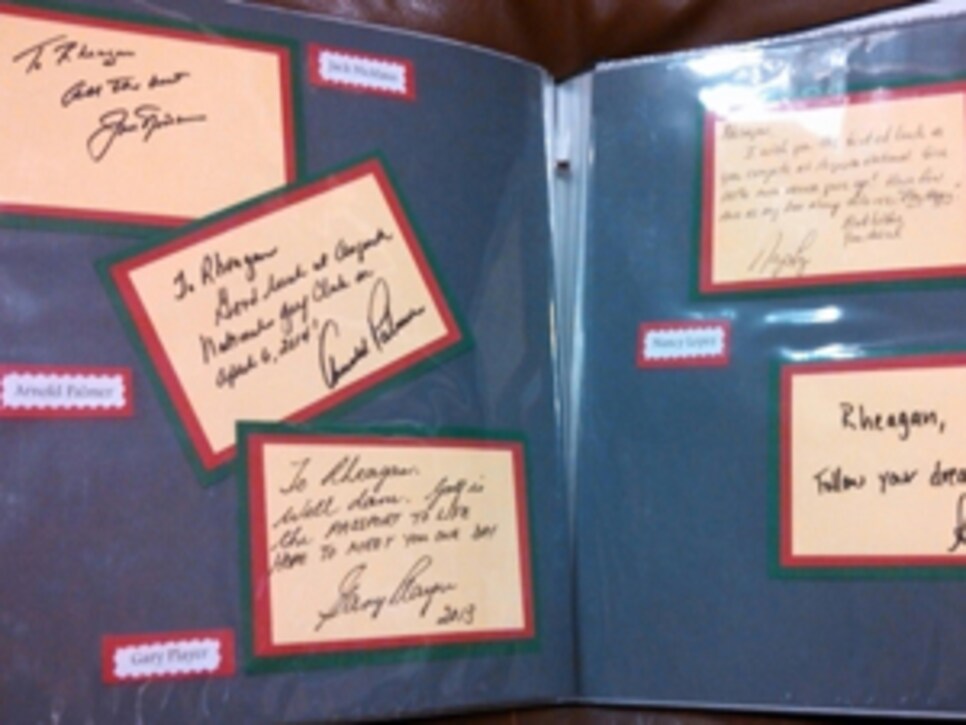 As a surprise, Rheagan's mother, Karen, wrote to several legends in golf and other sports. Karen asked Jack Nicklaus, Arnold Palmer, Gary Player, and even Peyton Manning and George W. Bush, to offer a good-luck note for Rheagan. Guess what? They all did. Karen put together a scrapbook with more than 50 signatures from past U.S. Presidents, celebrities and athletes.
Will she be nervous? All of these celebrities will be watching and pulling for her.
"Maybe," she said with a laugh. "But I'm ready."