News
In Gee Chun derails threatening slump, wins KEB Hana Bank Championship by three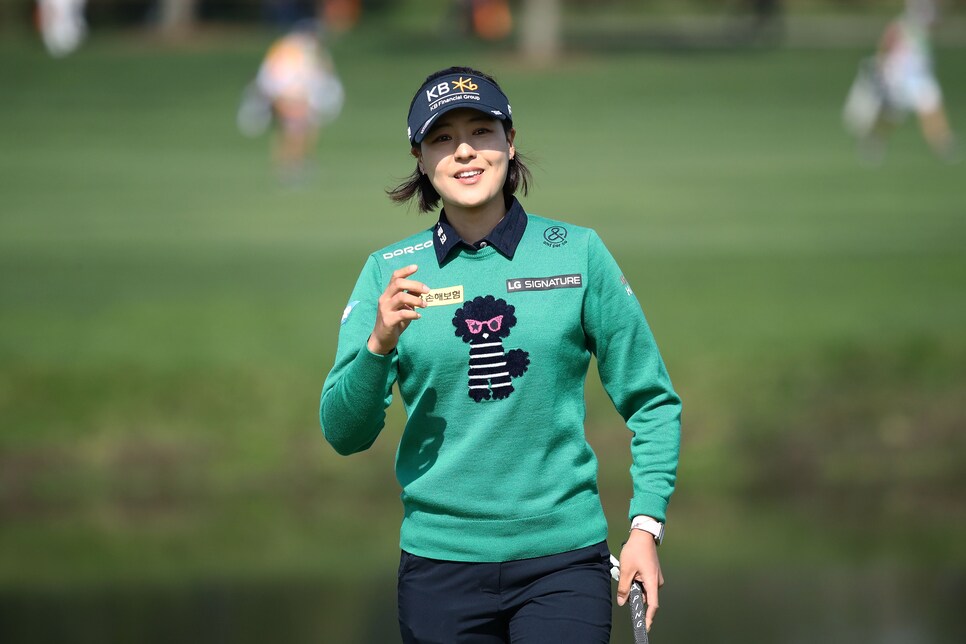 It wasn't a slump as most might describe one, but it might have been its genesis given negativity's ability to abet one, but South Korea's In Gee Chun no longer has to concern herself with it.
Chun, with a second straight six-under-par 66, won the LPGA KEB Hana Bank Championship at Sky 72 Golf Club in Incheon, South Korea, on Sunday.
The victory was the third of her LPGA career, but the first since she won the Evian Championship more than two years ago.
"When my win was finalized, all the difficult struggles that I have gone through the past years kind of went before me," an emotional Chun said, "and all the faces of the people who kept on believing in me went by, and so I teared up constantly.
"So I'm going to try hard not to cry during this media interview but I'm exhilarated. I'm so happy."
Chun, 24, who introduced herself to the LPGA by winning the U.S. Women's Open in 2015, won majors in consecutive years, but in 2017 went without a victory despite 10 top-10s, and had had only three tops 10s in 2018 and none in more than four months.
"Looking back at the quote, unquote, difficult times, I think it wasn't just one particular moment," she said. "I think it was those small negative thoughts and feelings that started to creep up, and sometimes those thoughts and feelings would push me down further.
"I think my family, my management team, all the people who care for me and support me, I think it was a really difficult time for them because of me. I'm just really happy to be able to win and to pay them back with this sort of good result."
Chun started the final round two shots behind co-leaders Charley Hull of England and American Danielle Kang. Hull finished with a 71 to finish second, and Kang closed with a 72 and tied for third.