The Loop
Ike's Tree has been (genetically) saved
AUGUSTA, Ga. - Masters Chairman Billy Payne unveiled a new memorial case featuring a cross-section of the fallen pine that so annoyed President Dwight D. Eisenhower's tee shots. One case will go to the Eisenhower Presidential Library and an identical display will stay on the grounds at Augusta National.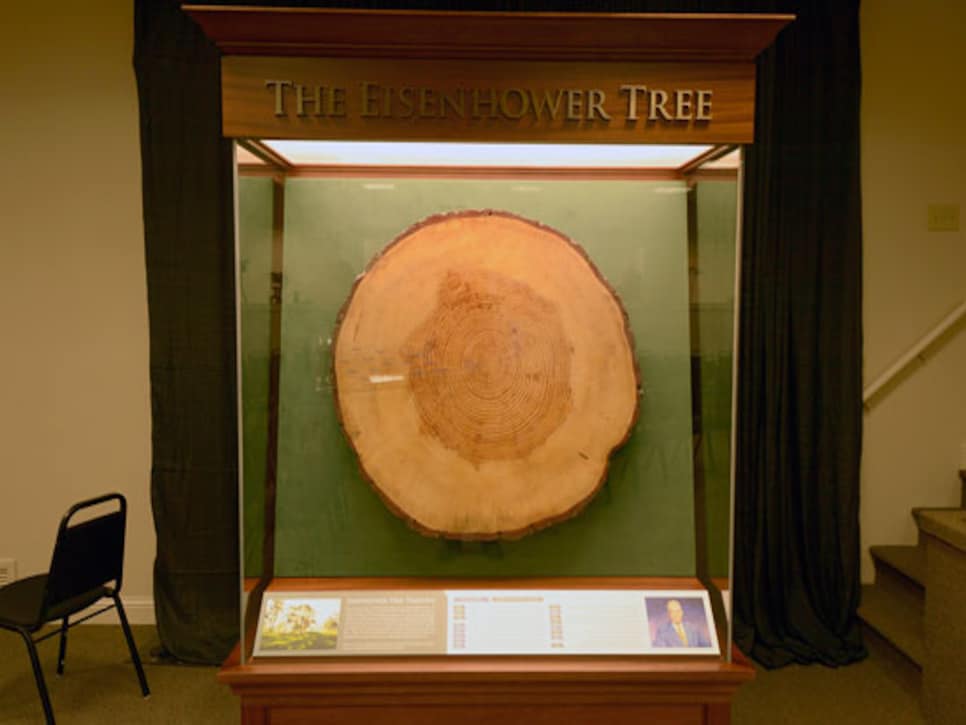 Demonstrating just how attached the club was to the tree and its place in club lore, Payne announced that the club has preserved the tree's genetics in the hopes of some day planting the offspring on the grounds.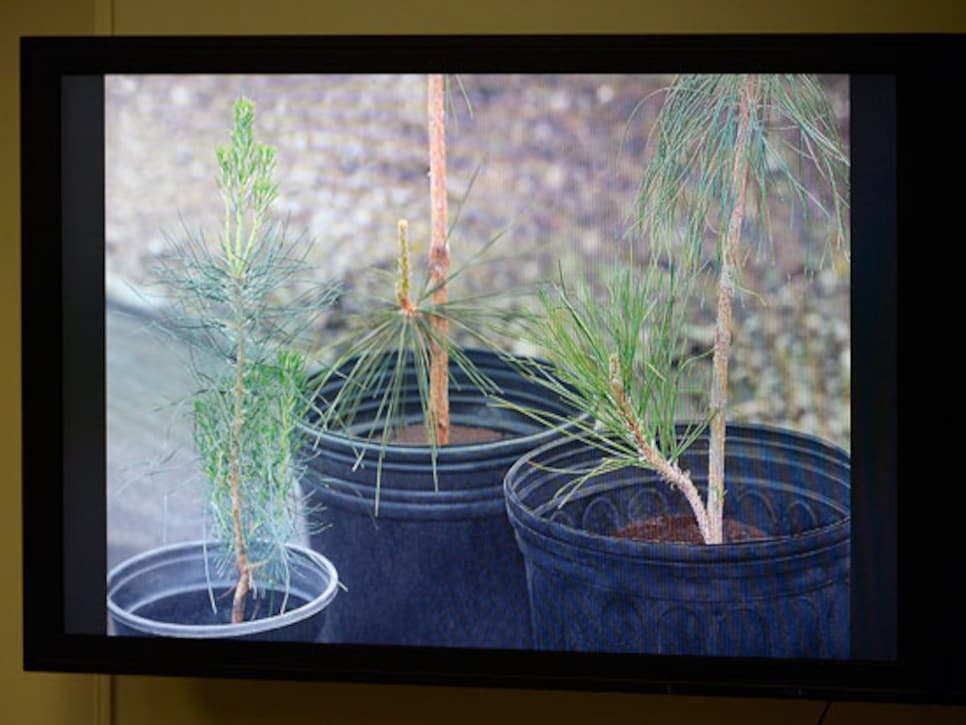 "And while we know, the Eisenhower Tree is irreplaceable in terms of its historical significance, I am pleased to announce that we have been successful, so far, in preserving this famous tree's genetics," Payne said. "What you now see are three surviving, and so far thriving results, of two successful grafts and one seedling of the Eisenhower Tree. Not surprisingly, they have already become some of our most loved and cherished possessions here at Augusta National."
The Chairman said the club would now go into its "standard, long‑term observation point of view" studying how to configure the 17th hole going forward. No changes were made for this year's Masters. Last year, the hole actually featured a slightly higher scoring average than the prior year without the tree, even though the fairway-hit percentage rose 11 percent.