The Loop
If this "Good Will Hunting" accusation is true, everything we know about male friendship is a lie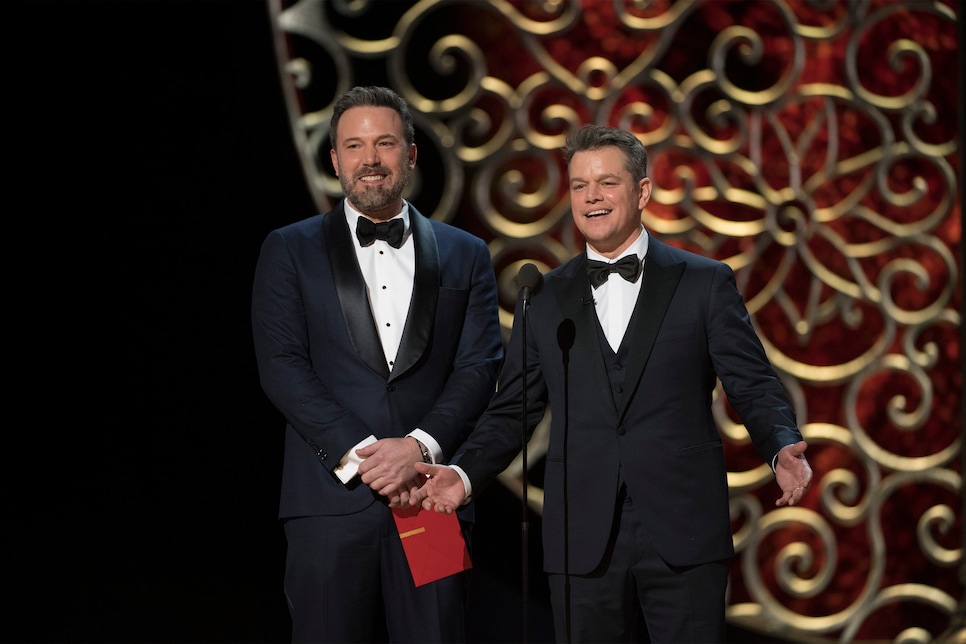 In the canon of bromance movies, "Good Will Hunting" is a universally-loved entry, right there with "The Sandlot," "Brian's Song" and "Superbad." A standing added by the real-life friendship of Matt Damon and Ben Affleck, and the remarkable odyssey in getting their script to the silver screen. But, if this accusation regarding the latter is true, everything we know about the movie—and for that matter, male friendship—is a lie.
According to Page Six, a 1962 MIT grad claims "Good Will Hunting" was his idea. Bernhard Cohen says he met producer Chris Moore at a bakery in New York's Upper West Side in the mid-90s and made his movie pitch about a math genius janitor, asking Moore if he knew of anyone who could help complete his idea. Moore, a former classmate of Damon's who served as co-producer on "Good Will Hunting," allegedly brought Damon to meet Moore a few days later.
"I didn't have anything in writing. It was all verbal. I didn't even ask for a part," said Cohen. "But I said, 'When it wins Best Original Screenplay, I want a thank you, and I want you to finance my next film.'"
Cohen said he contacted Moore after the Oscars. "Moore acted like he didn't know anything and told me not to call him again."
"I was double-crossed," Cohen said. "You can't do it the way I did it, obviously. I figured I was such a ball of fire it didn't matter what I gave away."
Now, before you burn your 20th anniversary DVD like a Clevelander setting fire to a LeBron jersey this summer, this is not the first "No way Affleck and Damon wrote it" story. (William Goldman, who penned such classics as "Butch Cassidy and the Sundance Kid" and "The Princess Bride," once wrote, "In my obit it will say that I wrote [Good Will Hunting]. People don't want to think those two cute guys wrote it...but I did not write it, alas.") And Cohen sounds like a bit of an oddball, a self-proclaimed, "artist and writer, as well as a waiter, bartender, chauffeur and movie extra."
But, if there is validity to these claims, this is more explosive than the Teapot Dome scandal, the 1919 Black Sox and the Ashlee Simpson SNL lip sync incident combined. The narrative taints the fictional product, forever casting Will and Chuckie as frauds. And if that's the case, don't we have to question other cinematic male bonds? Maybe the boat operation between Andy and Red in Zihuatanejo doesn't work out. Or Miami detectives Marcus Burnett and Mike Lowrey have decided to stop their family barbecues. And perhaps, God help us, Wayne didn't bring Garth along when he moved his cable-access TV show to Netflix.
So yeah, a lot's riding on this accusation. Here's hoping Affleck and Damon respond with a photo of them holding the Oscar, captioned, "How do you like them apples?" and putting this matter to bed.