The Loop
Hunting for Tiger Woods' missing scorecard, from the day he shot 59
WINDERMERE, Fla. -- Prior to the 1997 Masters, Tiger Woods warmed up by shooting 59 at Isleworth Golf & Country Club, the site of this week's Hero World Challenge. Playing a money match against fellow Isleworth resident Mark O'Meara, Woods shot 32 on the front nine and 27 -- with two eagles -- on the back on the par-72 layout that at the time measured 7,149 yards.
"He [O'Meara] lost a boatload," Woods said in 2013 after flirting with 59 but settling for a second-round 61 in the WGC-Bridgestone Invitational at Firestone Country Club, an event he went on to win for his last victory to date and 79th career PGA Tour title. "The very next day an even better story is that we played nine holes and I was 5 under, then I parred 10 and made a hole-in-one at 11. He just drove his cart home. He never said a word."
The scorecard from that April 6 round hung in the Isleworth pro shop for several years. But when the course, originally designed by Arnold Palmer, underwent an extensive renovation by Steve Smyers in 2003, the card was taken down. The argument for the removal of the card is that the 59 no longer represents the "current" course record.
Never mind that it was a freaking 59.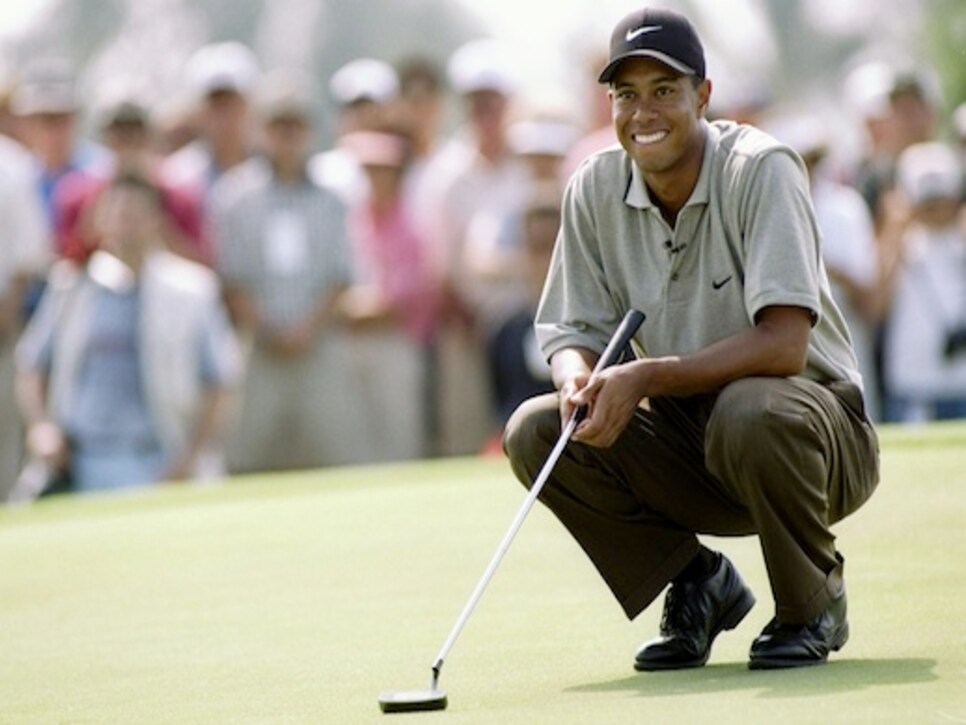 Isleworth played to a USGA course rating of 74.4, but from the new back tees measuring up to 7,544 yards, the rating is 76.9.
So where is the scorecard? Strangely, nobody seems to know. Not even Woods. "I just knew that it was hanging in the clubhouse," he said Wednesday after his pro-am round. "I have no idea where it is."
Does he have his own copy?
We asked one of the Isleworth pros, Matt Borchert, if he knew where the card was. Borchert once shot 63 at Isleworth from the back tees. "I have to think we have it in storage, but I couldn't say for sure," he said.
We asked the locker-room attendants; they didn't know either. Neither did Glenn Greenspan, spokesman for Woods. "Someone has to have it somewhere," he said.
In addition to Borchert, Jordan Spieth, who is competing in the Hero World Challenge after winning the Australian Open last week, shot 63 at Isleworth, his coming in the final round of the 2011 Isleworth Intercollegiate.
But the current course record is 62. There is no scorecard in the clubhouse that signifies the achievement, however.
The record belongs to Tiger Woods.