Instruction
How Tiger Woods hits the one shot you hate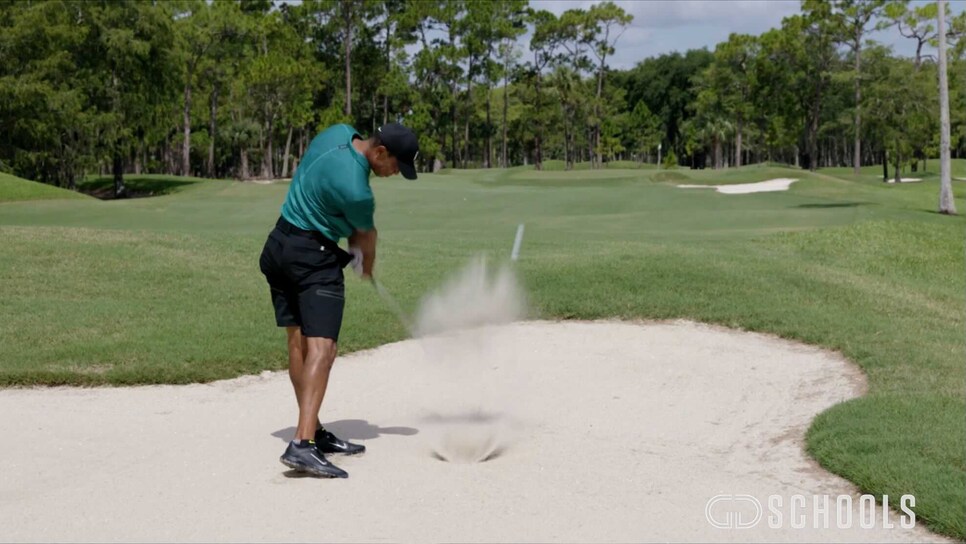 Fairway-bunker shots are often the toughest shots for most amateurs. It's easy to catch the ball a bit heavy, leaving you short of the green and putting you in scramble mode. And it's just as easy to catch it thin, which can lead to real disaster if the ball stays in the bunker, setting up a round-killing number.
Tour players, however, don't fear the fairway-bunker shot. In fact, most pros would prefer that their wayward drives end up in the sand rather than in thick rough because they can make clean contact with the ball and better control the flight. The key, as Tiger Woods outlines in Episode 6 of "My Game: Tiger Woods—Shotmaking Secrets, Presented by Geico," is having a few important checkpoints you go through before hitting any fairway-bunker shot.
"The first priority is, get the ball out," says Woods, sizing up one particular shot during the episode. "What can I clear this lip with? From this lie, this shot, the best I can do is maybe get to the front edge. So I'm already looking toward the left edge."
As Woods suggests, it's vital not to bite off more than you can chew with these shots. Rob McNamara, Woods' longtime friend and practice partner, points out that Tiger is conservative when it comes to picking a club that will clear the bunker lip. That's a good lesson for average golfers: Accept it when you can't get all the way to the green, and start plotting your way to a hard-earned par.
"First thing I do is, one, making sure I can get the club on the golf ball," Woods says, "Two, I can carry that lip. And three, how do I build a stance in which I can create a nice, stable platform, so my feet don't slip and I can go ahead and get the club on the back of the ball?"