The Loop
How She Hit That: Yani Tseng's controlled-spin wedge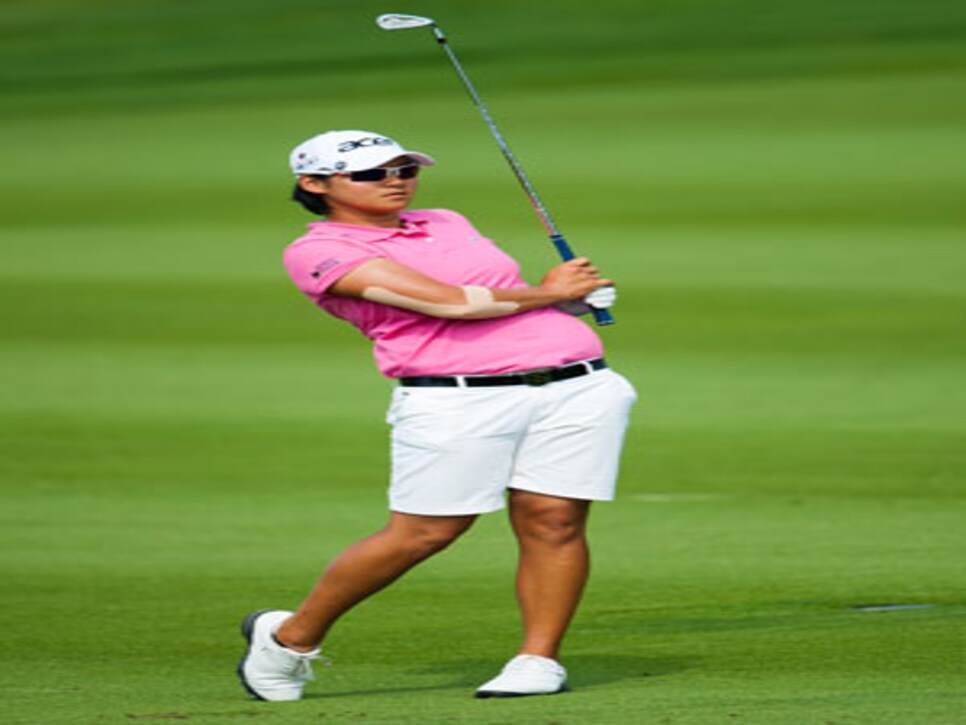 *Editor's Note: Every Monday Kevin Hinton, Director of Instruction at Piping Rock Club in Locust Valley, N.Y. and one of Golf Digest's Best Young Teachers, tells you how a tour player hits a great shot.
*__Here's Kevin:__Yani Tseng's wedge to tap-in distance secured a one-shot victory and her first win of the season. Tseng won 11 times in 2011 and securely holds the No. 1 ranking in the world. Her wedge play and how she controls the spin is one reason why.
Tseng said she attempted to limit how much spin she put on the wedge shot. She controlled her distance beautifully, something Kyle Stanley could have used a few weeks ago at Torrey Pines (video) after spinning the ball back into the water on the 18th hole, leading to a triple-bogey 8 and eventually a playoff loss to Brandt Snedeker. Stanley won the following week, crediting his better wedge control as one of his keys to victory.
There are few things the average player enjoys more than watching the ball dance with backspin . . . it has always been quite the love affair.
As you improve and the novelty quickly wears off, however, you soon realize there can definitely be too much of a good thing. Excessive spin becomes a bit of nuisance, and often hinders the ability to control your distance on wedge shots. Here are a few tips to
help control the spin on your wedges and stick em close like Yani did Sunday in Thailand.
A few situations when too much spin can hurt:
When a better player is trying to avoid spinning the ball too much, he or she will almost always take more club and swing easier. It's a simple equation to remember: speed equals spin. Gripping down on the club slightly will help prevent the ball from flying too far.
Another helpful tip is to feel that you are hitting the shot more with your body rotation, and less with hand action. This can be an effective feel on all wedge shots, even if reducing spin isn't your goal.
Lastly, be sure to monitor your angle of attack into the ball. If you hit down too sharply, you will likely impart too much backspin. Imagine a shallower approach into impact, making your goal a smaller divot. Err on the side of hitting it slightly thin or picking the ball, like you would on a fairway bunker shot. So remember, to better control your wedge shots, take more club, think of using your body more, and shoot for a skinny divot. Do this and you'll avoid that gut-wrenching feeling of watching a good shot turn bad.
"Golf Digest Top 20 Teaching Professional Under 40 in U.S."*
(Photo: Victor Fraile/Getty Images)