Branded Content
How Seve's Lessons Benefit Aon's Clients
Editor's Note: This article is written in partnership with AON.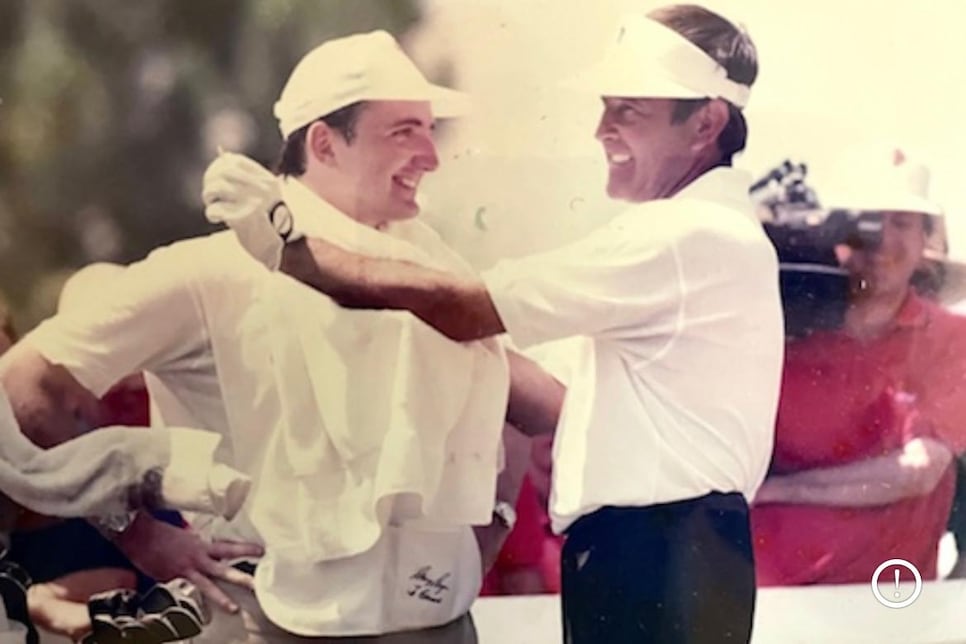 Eduardo Dávila sees the business world in golf terms — and with good reason. The longtime friend of Seve Ballesteros, who he once caddied for, learned a lot from the renowned TOUR pro and iconic eight-time Ryder Cup player. These days, Aon's CEO of Europe, the Middle East and Africa applies that wisdom into serving his clients. For the professional services firm focused on risk capital and human capital, Aon helps clients make better decisions to protect and grow their businesses. In his role, Dávila parlays the knowledge he gained from his background in golf to his day-to-day business approach.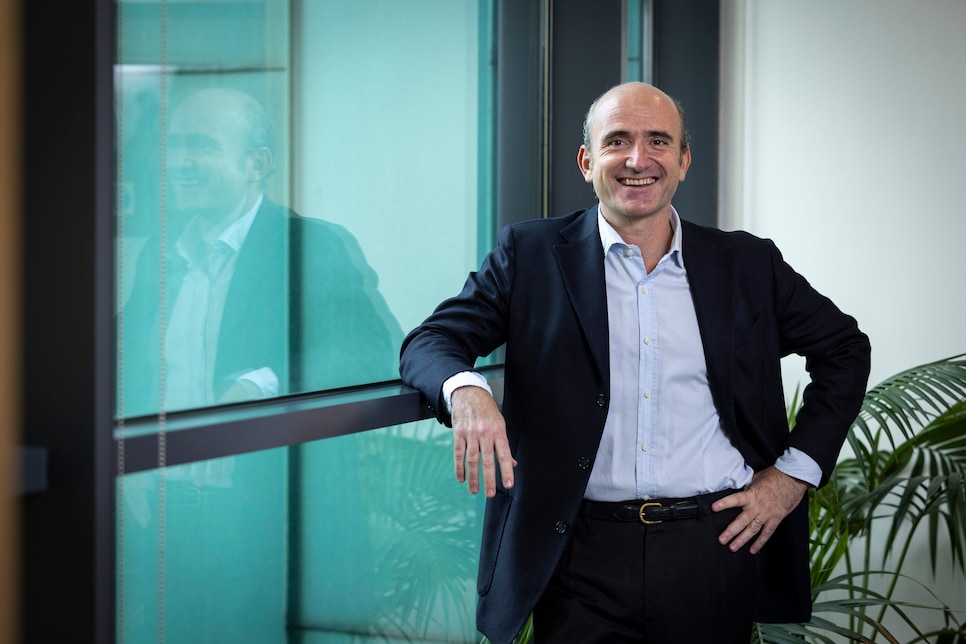 "Seve taught me the importance of listening, navigating challenging situations, finding solutions and providing support when it's needed most," says Dávila. "In effect, Aon is a caddie to our clients, and when you caddie for someone, you try to help, giving them the right information, so they can make better shots. In our world, these are the better decisions. Just as caddies gauge targets, yardages and playing conditions to help golfers choose the best club for each shot, Aon does this by harnessing data around risk capital and human capital," Dávila continues. "Our clients make the decisions and play the shot, but we both share responsibility for the outcome."
Ballesteros also encouraged Dávila to help, listen, be respectful, have patience, be proactive, and perhaps most important, provide timely information, all pivotal advice he applies when aiding clients. "You need to know when to share advice, and have the courage to do so, even if it isn't being asked of you," says Dávila.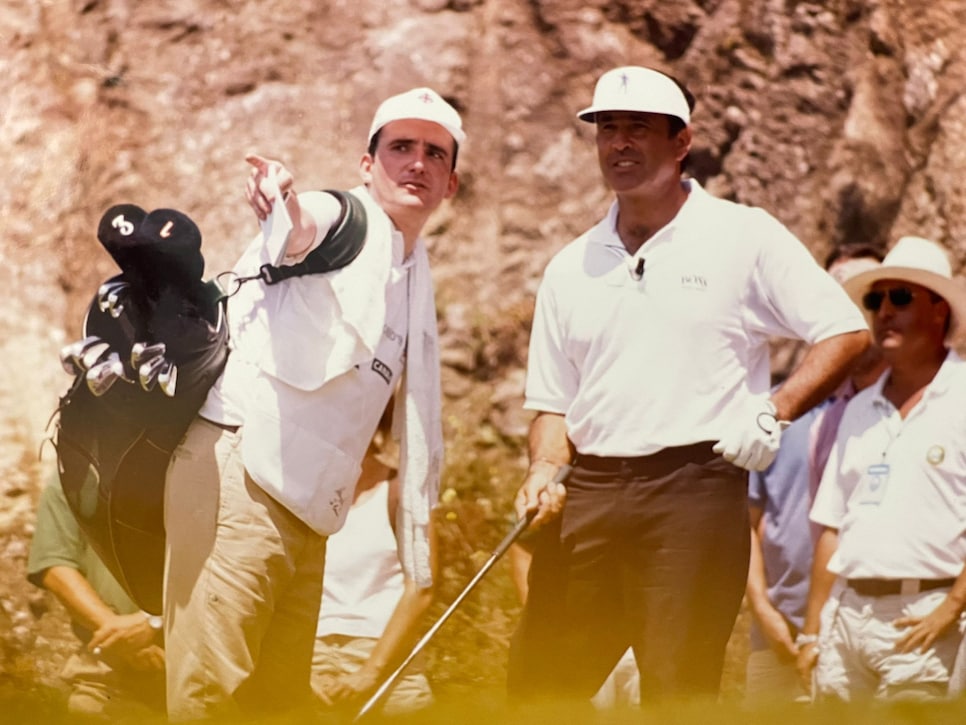 That mindset to do things the right way exemplifies Aon, which uses its golf partnerships as a platform to connect with its audience by drawing parallels between business and sport. On top of the firm's partnerships with both the PGA TOUR and LPGA Tour, Aon is a Worldwide Partner of the upcoming 44th Ryder Cup, taking place this September at Marco Simone Golf & Country Club in Rome, Italy.
"As a firm, we are proud and excited to bring the Aon Story to the forefront," says Dávila on Aon's Ryder Cup partnership. "The appointment viewing aspect of this competition transcends golf and successfully engages an audience beyond the traditional golf demographic. Our colleagues and clients are going to be able to be part of our partnership and experience the Nicklaus-Jacklin Award presented by Aon, first hand."
The Nicklaus-Jacklin Award presented by Aon is an award inspired by the historic 1969 concession between Jack Nicklaus and Tony Jacklin, the most pivotal decision ever made in Ryder Cup history and one that truly captures the meaning of this event. The award recognizes one player from either the U.S. or European team who best represents the true spirit of the event – who sees the bigger picture and makes better decisions both on and off the course. This award goes beyond who wins the tournament and is a good reminder that winning is only important when done the right way. The Ryder Cup represents the best of the game of golf, and the Nicklaus-Jacklin Award presented by Aon represents the best of the Ryder Cup.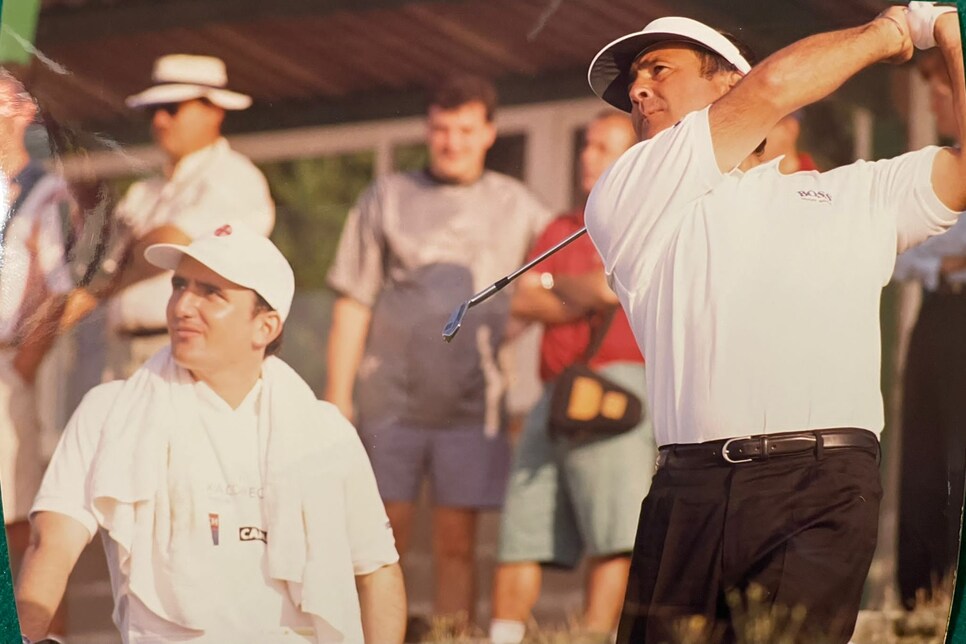 When looking back on his time with Seve, Dávila believes the iconic player would have understood the importance of such an award.
"Seve would love the award as beyond his very competitive attitude, he loved golf, its fairness and values," says Dávila. "He once shared with me that the feeling of winning the Ryder Cup as captain was equally if not more exciting than doing it individually as a player. The concession embodies golf's values, and Seve was definitely a strong Ryder Cup ambassador."
To learn more about Aon's role as a worldwide partner of the 44th Ryder Cup and The Nicklaus–Jacklin Award presented by Aon, visit RyderCup.com/Aon.