Features
How Martin Laird Maintains Success on the PGA TOUR
The Scot Joins GOLFTV for an Exclusive Question and Answer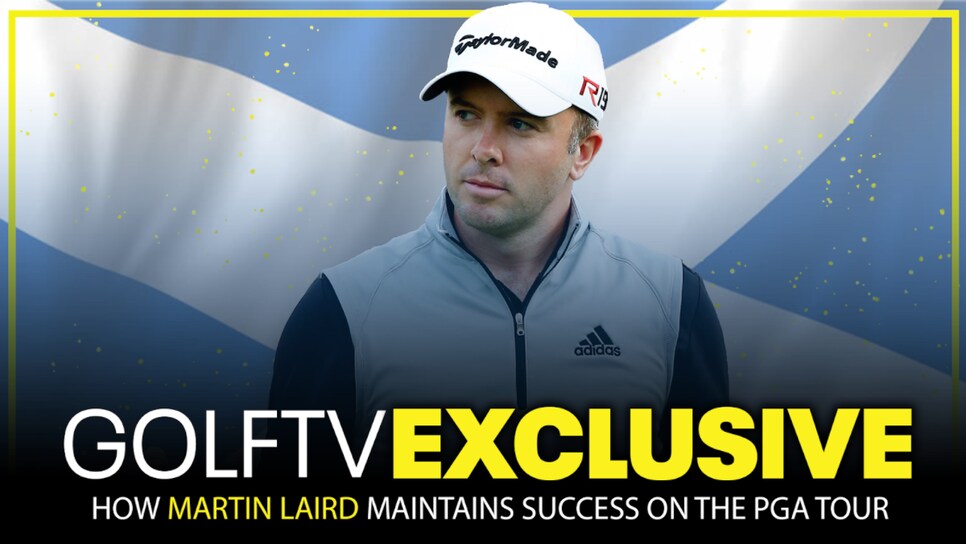 If you've followed the PGA TOUR for the better part of the past decade, chances are you've seen Martin Laird's name pop up on a leaderboard. Since the Scotsman's rookie season in 2008, he's consistently finished strongly in the FedExCup Playoffs and even lifted a few trophies, but his journey hasn't always been that easy. As you'll find out below, becoming the golfer he is today meant adapting to a new life and, over time, a new PGA TOUR.
You're from Scotland – Glasgow to be exact. You went over to the States in 2000 for your freshman year at Colorado State University. What were the hardest parts of the transition?
I was 17, it was the turn of the millennium, and I was in a brand new world. I would be the first to admit that my game was not suited for playing in America. Ask any young golfer how to hit the ball in Scotland, and they would tell you low. That was me. But at Colorado State, one thing I learned pretty early was how important it was to use the altitude to my advantage. Since I was used to hitting low runners into greens, it was nearly impossible to trust that I should put the ball a little further up in my stance and get some air under the ball. It messes with your mind because I had seen success playing golf one way my entire life. When I arrived in the States, I had to change my style almost instantly.
Well, you improved enough to crack the Nationwide Tour upon graduation, and quickly found your way on to the PGA TOUR. Back then, it seemed to take a lot of the guys multiple seasons to capture their first win, but you did it in just your second year.
I barely kept my card my first year, and to do so during my debut season was a huge success in and of itself. I followed that up with a win at the 2009 Shriners Hospital for Children Open in a playoff my second year. I was extremely happy with the win, but everything that it brought was the real prize – precious job security and invites to some of the most prestigious events on TOUR. It's unbelievable to outduel some of the best players in the world, and then to hear that I was the first Scot to win on the PGA TOUR since Sandy Lyle's victory at the '88 Masters ... it was just incredible.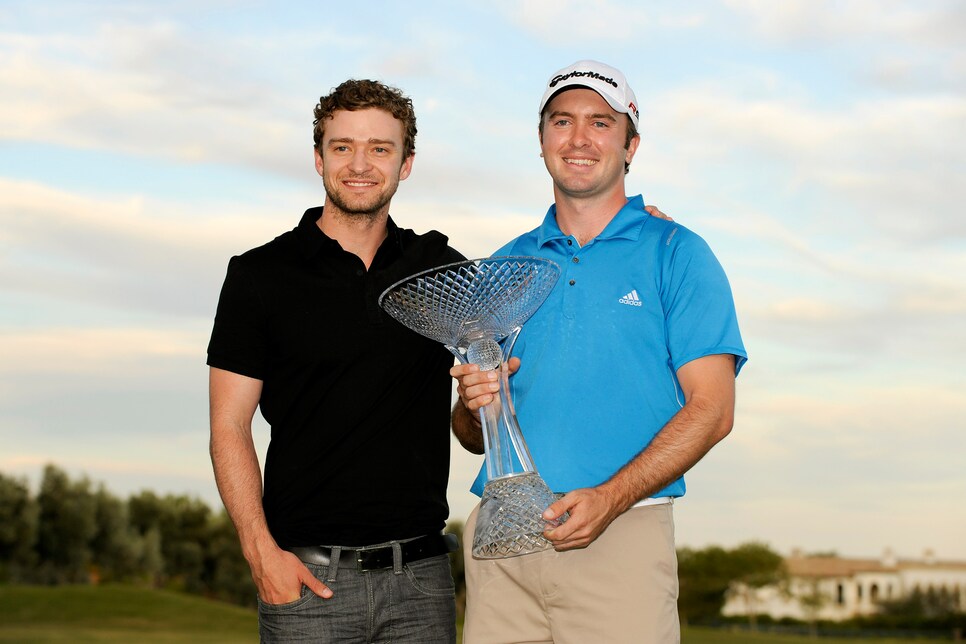 Justin Timberlake presents Martin with his first PGA TOUR trophy at the Shriners Hospitals for Children Open in 2009.
Stan Badz
At the Shriners one year later, you again finish atop the leaderboard – this time tied with Jonathan Byrd and Cameron Percy. Many people might not remember the playoff, but it was quite unique.
It was getting really dark out, so Jonathan, Cameron and I were trying to tee off as fast as we could to make sure we at least got one shot in. Looking down at the green, we could see the flag, but after hitting a shot, you couldn't see the ball in flight. Jonathan Byrd had the honour at the par-3, so up he steps, takes a swing at it and yeah, I stood there, not believing what I just saw – a hole-in-one in a playoff. I couldn't help but start laughing but quickly realized I still had to hit! In that scenario you've just got to accept the outcome. Honestly, there's no better way to lose than to a hole-in-one. You've just got to acknowledge that you're now a bit of history.
After the big first win on TOUR and securing all these bonuses, prestigious tournament invites like you mentioned, it'd be fair to say you took advantage of that just a couple of years later with a win at Arnie's place.
It was a huge one. I became the first European to win there which was another piece of history to claim. You know, the first time I had ever spoken with Arnold Palmer was walking off the 18th green as champion of his tournament. I always joke that it wasn't a bad way to introduce myself!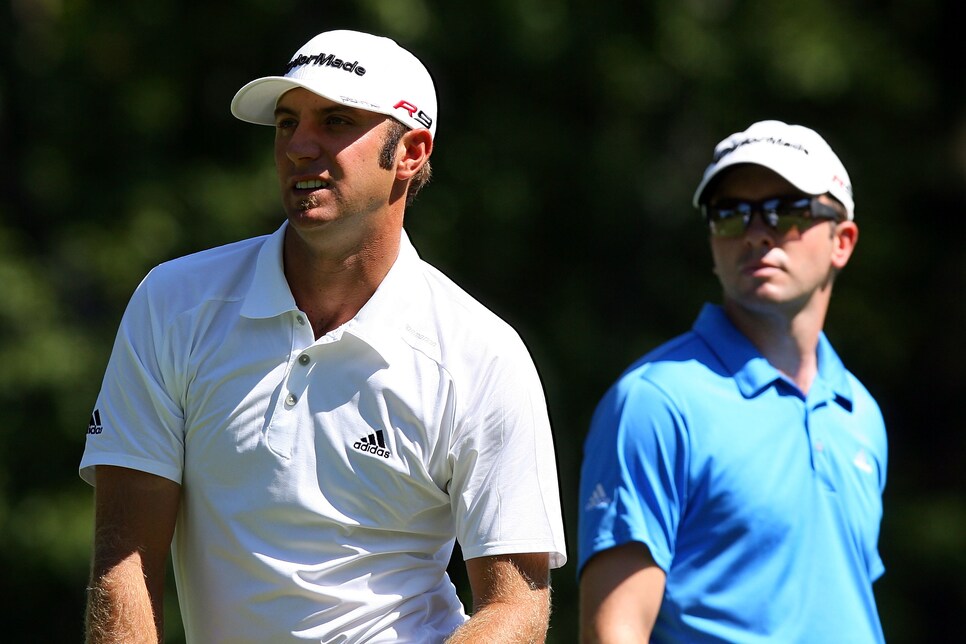 Martin Laird looks on as he competes with a young Dustin Johnson.
Hunter Martin
You won a few big events but over the next six seasons, you only had 19 top 10's and no victories. Would you attribute that to anything in particular?
Having two kids! We had a boy in 2014 and a little girl in 2016, so a lot of my focus changed. Being with the kids and having my family travelling with me for 25 to 30 weeks out of the year was a lot of work. Naturally, priorities changed. I wasn't practicing as much and when I did practice, I would always think that I should be home with my family. Of course, that influenced my game. I started going down the slope of not playing great, then changed some things and lost a bit of trust in my swing.
Knowing you didn't want to give up, you must've realised you would have to change something to get back to a place where you felt good and competitive.
Over the last seven years there were times where I doubted whether I could get back to the winner's circle. Seeing lower scores and these young guys come up and dominate, it takes a toll on your mindset. I knew I had to improve my length off the tee because the standard is way beyond what it used to be. So at the end of last year I re-dedicated myself. I started working out more than I ever had. I began to see some improvements and right before TOUR shut down, I found myself in the final group at the Puerto Rico Open. Something was brewing.
Then came what you'd been waiting for: You won in Vegas at the Shriners Hospitals for Children Open after a seven year drought.
It's funny, because I entered into a three-way playoff again, which was pretty much the same exact situation as with Jonathan and Cameron back in 2010. This time, it was against Matthew Wolff and Austin Cook. We all parred the first playoff hole and then went to the par-3 17th – the hole where Jonathan had hit his hole-in-one to win. I'd be lying if I said I didn't think about it when I teed my ball up. But fortunately, I was able to hit a good shot and make a birdie to seal the victory. Whilst it's unbelievable to have won, you don't quite fully appreciate it until days, weeks, months down the line because at that point, you're still in golf mode. I'm a big Formula 1 fan, and I was watching when Lewis Hamilton broke the all-time wins record, and they asked him right away how it feels. He said "You know it's hard right now I'm still in race mode, the emotions haven't really come out yet, I'll reflect on it when it all goes away." I felt very similar.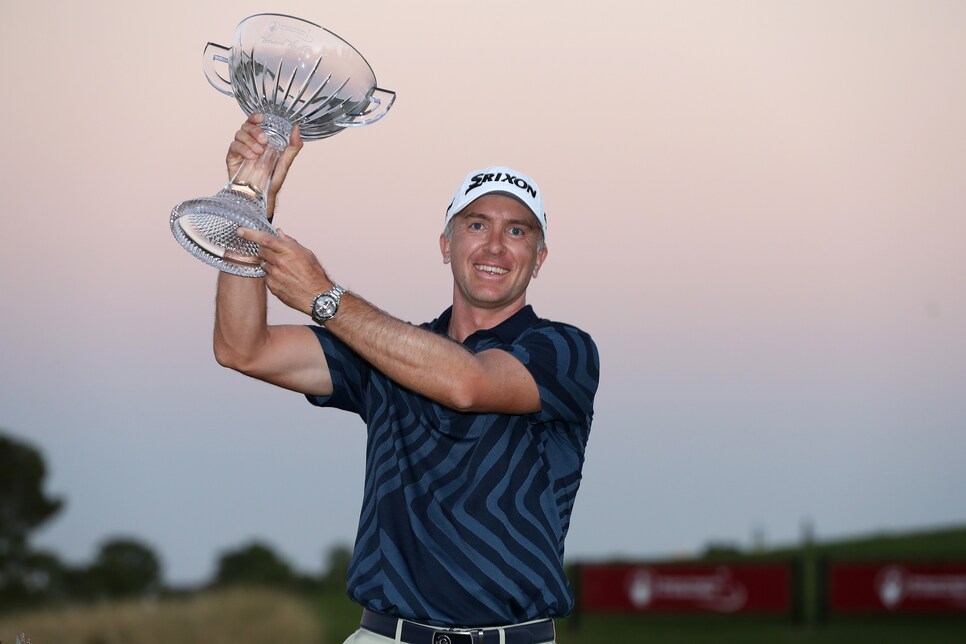 Laird holds aloft the Shriners Hospitals for Children Open trophy, putting an end to his winless drought
Matthew Stockman
Was there even more satisfaction in your victory after bogeying the 72nd hole and losing your chance to win the tournament in regulation?
Absolutely. I've been working hard with my sports psychologist, and I've learned that I can't let a situation influence my focus. I was talking with him after the victory and the thing I'm most proud of is the fact that I never panicked – I was even smiling when I handed my caddie my putter after my bogey on the last. The fact I put myself through extra stress and still came out the other side as the winner is maybe the greatest part. Because in the past, I might not have been able to keep my composure. But now, I feel like I'm a lot stronger and in a better place to handle that kind of adversity on the course.