News
How good is Martin Kaymer, anyway?
Good enough to be a two-time major winner, former World No. 1, the 2014 Players champ and a Ryder Cup hero. So how come the German seems to struggle so much with his game?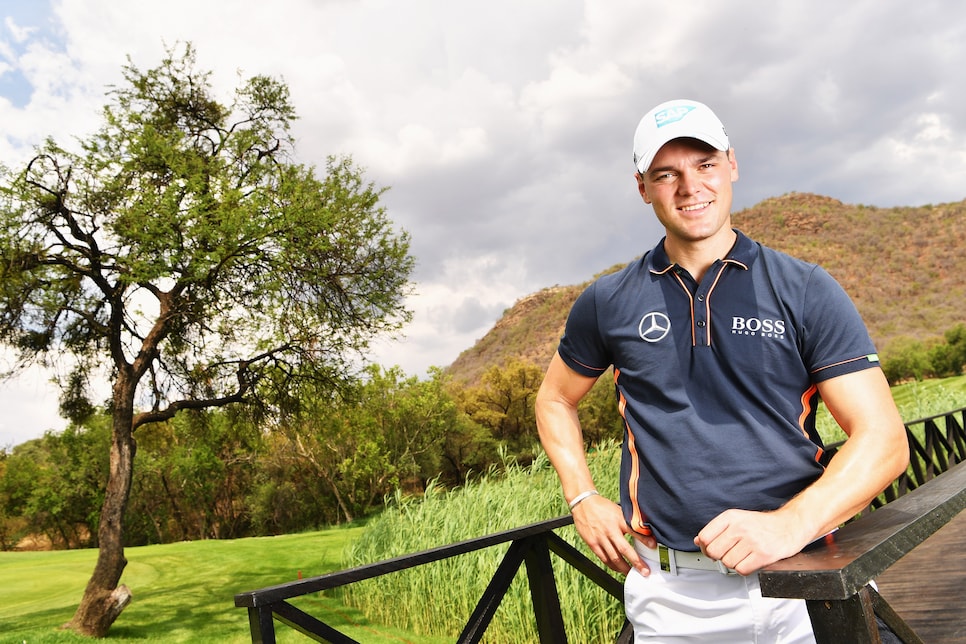 Photo By: Stuart Franklin
Even though he had just bogeyed the 18th hole, Martin Kaymer was smiling as he stood outside the scoring area at Augusta National Golf Club a few minutes after finishing his final round at last month's Masters. Kaymer had shot a Sunday 68 that jumped him into a tie for 16th place. It's normally not a finish worthy of champagne for a two-time major champion, but under the circumstances a noteworthy step in the right direction.
"I finally made some putts around here," said the 32-year-old German. "I feel more confident because I know I can stand on most tees and hit a draw with my 3-wood. Being honest, it was a huge week for me."
It was by far Kaymer's best performance at the Masters, bettering a T-35 in 2013. Included in his eight other appearances were five missed cuts. Being better able to flight the right-to-left shots that he believed Augusta calls for had been a major reason Kaymer decided to change his swing in 2011, when he was No. 1 ranked player in the world.
That change—ill-advised to some on his team—turned out to be part of a decline that last year saw Kaymer drop out of the world's top 50. On his way from star to enigma, he became a cautionary tale to fellow players.
Even so, he also remains an inspiration to some, because in 2014 a determined Kaymer regained his footing by winning the Players, and then a month later, the U.S. Open. This week at the TPC Sawgrass, riding the confidence he rebuilt at Augusta, he's hoping to make another dramatic career comeback.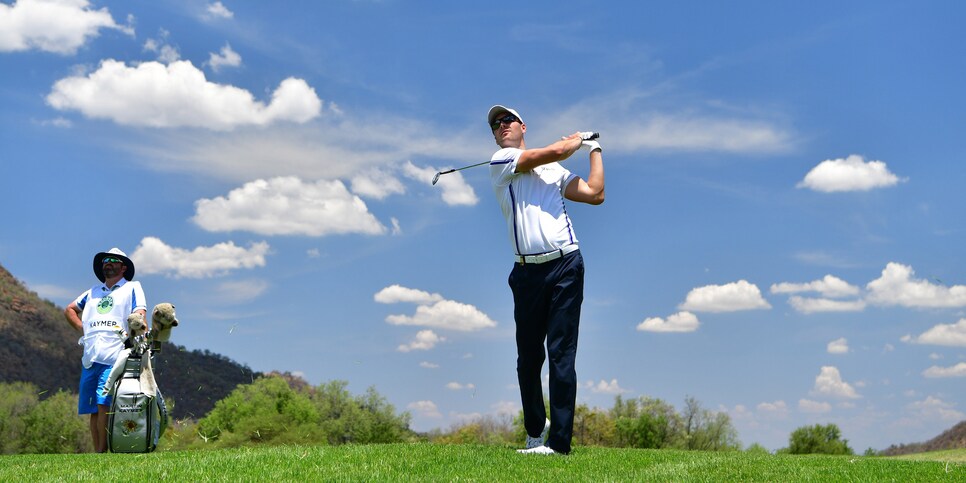 About as thoughtful and bright as anyone playing golf today, Kaymer has spent a lot of time trying to figure out why he's been so up and down in the past seven years—often without finding an easy answer.
"People said my game went down after I changed my swing, but it wasn't that simple," he said. "Remember, I won a WGC event [in China] late in 2011 after I'd changed my swing. It wasn't as if I couldn't play because of it."
Kaymer has also been plagued in recent years by chipping difficulties that, ironically, gained attention when he won the U.S. Open by eight strokes, in part by repeatedly using his putter rather than a lofted club when well off the Pinehurst No. 2's famously crowned greens.
But Kaymer points to a more overarching issue. "I think it had more to do with dealing with being the No. 1 player in the world at such a young age," he said. "Tiger [Woods] spent his whole boyhood preparing to be No. 1. I dreamed about it, sure, like every other young player. But I never actually thought about it happening. When it did [in February 2011], I remember being at dinner that night with my dad, my girlfriend and some others and thinking to myself, OK, you did this—now what?"
It's a moment that many athletes go through, especially the smart ones, asking the question posed by Peggy Lee's famous song "Is That All There Is?"
David Duval remembers winning the Open Championship in 2001 and losing a lot of the drive he'd had trying to get to that moment. "There was tremendous satisfaction in doing it," Duval reflected later. "But then, as time went by, I began to wonder what all the work had been about. Was I a better person or even a better golfer? Was I a happier person or a different person? No, none of it. It was as if all the adrenaline that had pushed me for so many years kind of drained out of me."
Kaymer went through a similar existential crisis. He was 26 when he reached No. 1 in the world in 2011, making him at the time the second youngest player (behind Woods) to ever hold that position. Since then, Rory McIlroy and Jordan Spieth have both gotten to No. 1 at a younger age, but in Kaymer's case, it happened too soon.
"I simply wasn't ready for it," he said. "Give Rory and Jordan credit. They dealt with it a lot better than I did."
It took a talking to from his boyhood hero, Bernhard Langer, at the 2012 Ryder Cup to snap Kaymer out of his malaise. "Langer reminded me that, even though I wasn't playing well at that moment, that I deserved my place in the team with all these great players," Kaymer recalls. "He said it wasn't a fluke I was there, that I'd earned it and needed to remember why it had meant so much to me to get to that point."

Kaymer struggled at Medinah, but unlike Langer in 1991, he was able to make the crucial six-foot par on the 18th hole, for a 1-up victory over Steve Stricker, to cap Europe's Sunday rally outside Chicago. It was a key stepping stone to a re-ascendance that culminated with his two wire-to-wire wins in 2014, the victory at Pinehurst giving him his second major to go along with the 2010 PGA Championship.
Then, seemingly inevitably for the confirmed soul-searcher, came another slide.
"Sometimes, I'm just not very good at dealing with the notion that people want to like me because I've had success as a sportsman," Kaymer said. "I would go home and relatives wanted their picture taken with me. Close friends wanted autographs. It just made me uncomfortable."
After going backwards again in 2015, Kaymer made enough progress in 2016 to be a captain's pick on Darren Clarke's European Ryder Cup team. Though he played poorly at Hazeltine National, he came into 2017 believing he was headed back in the right direction. A T-4 at the Honda Classic in March was a good sign.
Having his best Masters was even more important to him—especially after he opened with a 78 on a windy Thursday. Kaymer bounced back to make the cut with a 68. Then on Sunday, he birdied five straight holes beginning at the ninth to climb the leader board.
"The way I hit the ball today I could have shot eight or nine under," Kaymer said. "Someone told me the only other person ever to birdie nine through 13 was Tiger. I like being in the same sentence with Tiger. My short game has always held me back around here. This week, it was much better."
Neither he nor anyone else knows when the magic may come back for him. He came to Ponte Vedra in 2014 ranked 61st in the world. The last two years, Kaymer has finished T-56 and T-39 at the Players. He enters this week ranked 46th.
Kaymer knows he should be coming into his peak years as a golfer. Now, if he can just not think about all that too much, perhaps his best golf is still ahead of him.