Instruction
How Four Bar Games Can Help You Play Better Golf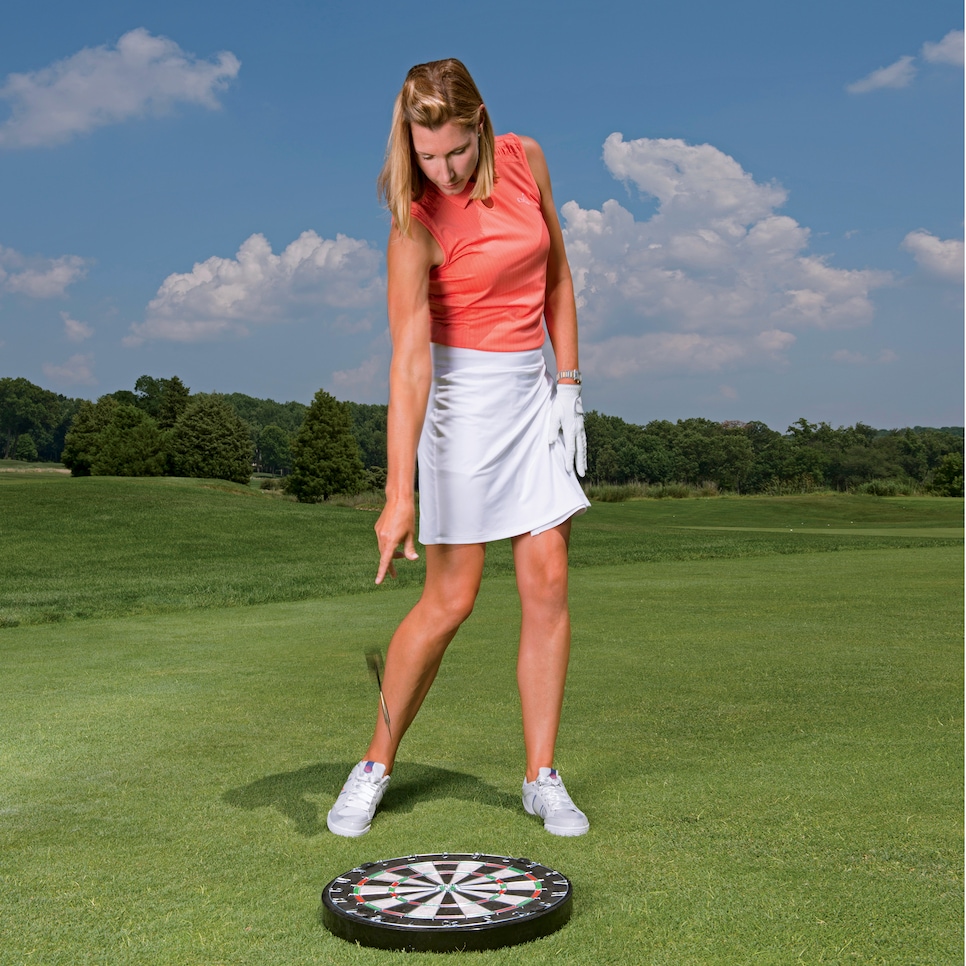 Every teacher looks for ways to give students a familiar feel to connect with their golf games. It doesn't get much more familiar than bar games, many of which involve skills that translate nicely to golf.
Consider the moves and concepts from these four common games—darts, cornhole, poker and Ping-Pong—that can simplify and improve your approach to the full swing, short game and on-course strategy. All it takes is some imagination and maybe a few cheap props.
The best part is that you probably use all of these skills without even thinking about them. That will make them a lot easier to remember and reference when you're holding a golf club out on the course—where you really need a simple, clear swing thought.
So go ahead and toil over these assignments with the adult beverage of your choice. Call it happy hour. For your golf game. —With Matthew Rudy
1) GOING FOR THE BULL'S-EYE
The most important part of the swing happens at the bottom, when the clubhead releases through the ball and into the turf. If you release early, you cast away your power. If you release late, you won't square the face. To develop your sense of timing, throw darts at a board on the ground in front of you (above). Feel when the dart has to leave your fingers to hit the board. Too early, and you'll miss behind it. Too late, and you'll throw the dart down the range.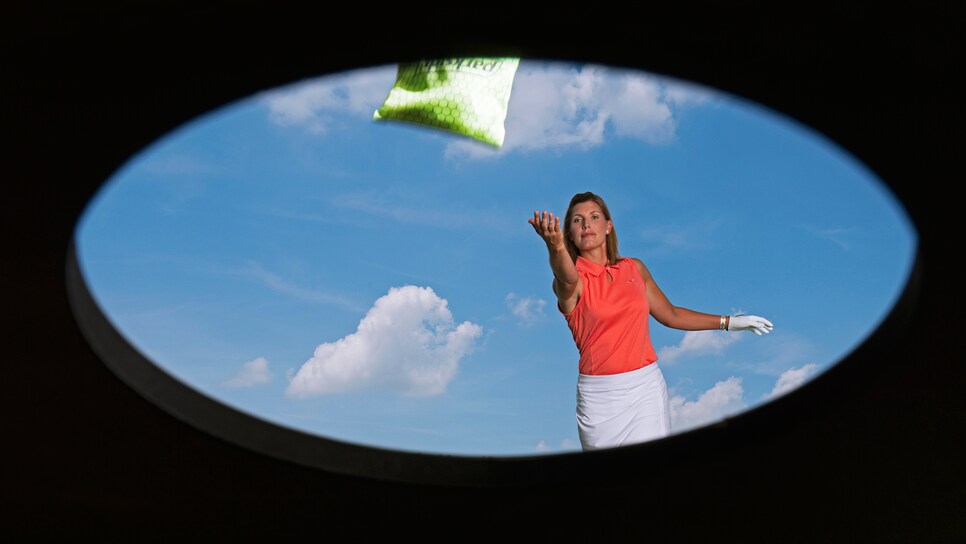 2) SHORT SHOTS ARE A TOSS-UP
Even if you don't know a thing about cornhole—my favorite bar game—it makes sense that you need to hold the beanbag palm-up to toss it into the air, right? Your short game works on the same idea. Let your arms swing naturally and your body move dynamically in response. Think of your lower hand coming through impact with the palm facing upward. If you turn that hand—and the clubface—down, you'll lose loft and dig the club's leading edge into the ground.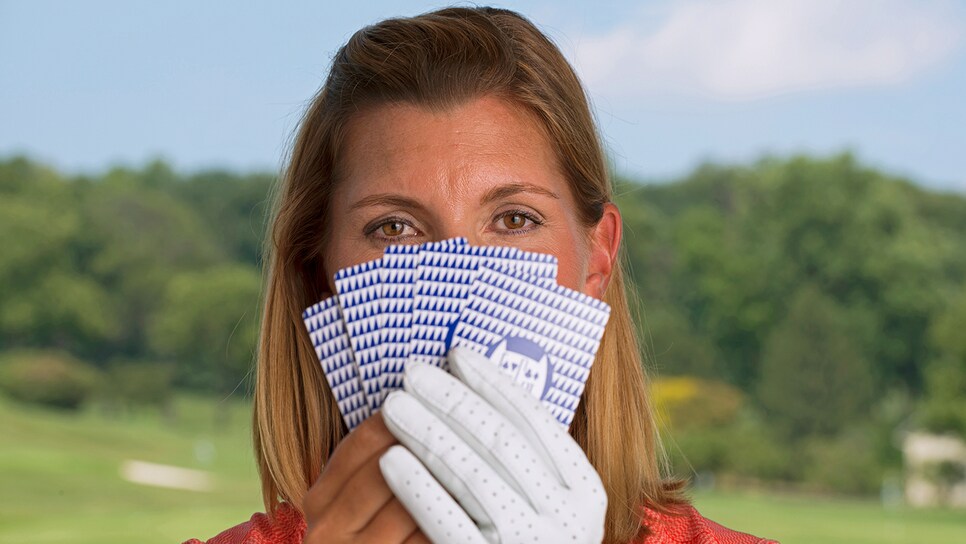 3) PLAY THE HAND YOU'RE DEALT
Poker doesn't have much physical action, but the decisions you make are similar to the ones you face on the course. You might get dealt great cards early but then run into trouble, or a bad hand might be saved by good cards at the end. In both games, stay patient and measured in your emotions. For every striped drive that ends up in a divot, there's a pull-hook that sits up perfectly in the rough. One more tip: Know when to fold 'em and just get the ball back in play.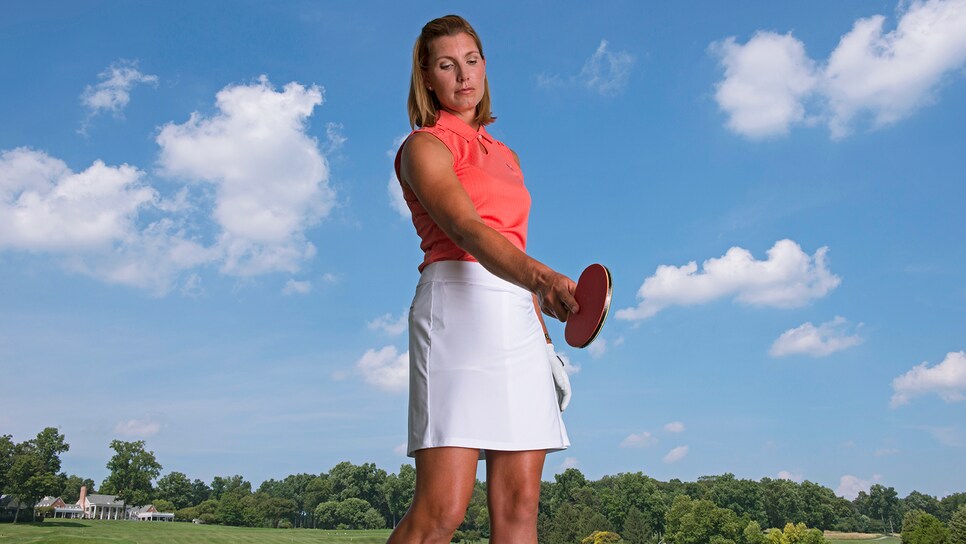 4) GETTING A FEEL FOR THE FACE
In golf, the clubhead is far from your hands, which can make it hard to see the relationship between them. You don't have the same problem with a Ping-Pong paddle. You wouldn't hold it with your hand wrapped under the grip or around on top. You want your palm to mirror the face for maximum control. Go for the same connection when you set your grip on a golf club.
Erika Larkin runs the Larkin Golf Learning Community, Bristow, Va.