Equipment
Honma adds horsepower to its aesthetic heritage in latest TR21 irons, woods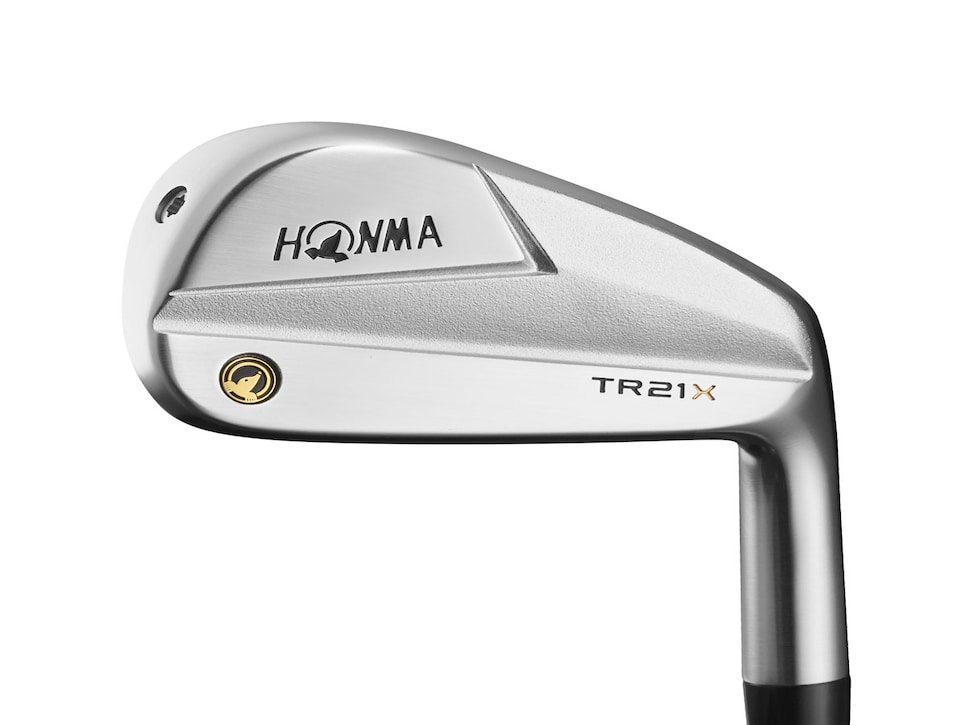 Usually the hardest thing to overcome is a bad reputation. For Honma and its latest lineup of TR21 irons and woods, the challenge is to overcome its good reputation.
Honma's stature is based on over a half-century's worth of craftsmanship at its headquarters in Sakata, Japan. Even the workers, including the highest level "takumi," are graded on specific areas of technique and experience like so many brown and black belts in karate. So its aesthetic in the classic shapes of its persimmon woods back in the day and forged blade irons is so well established that it may overshadow that there's some meaty, forward-thinking technology inside. That's where the latest irons and new woods look to reassert that Honma isn't just about "club artistry."
"It's definitely become a collaboration," said Mark Myrhum, director of global product for Honma Golf USA. Myrhum has more than 25 years of experience in golf R&D and credits how both the U.S. side of the business and craftsman in Japan learn from each other in particular in developing these latest products.
That collaboration's latest products are the TR21X hollow body multi-material players distance irons, the TR21 FTi Big LB oversized fairway wood and the TR21 steel fairway woods and hybrids.
The TR21X irons follow the classic looks of the TR20V, TR20P and TR20B single-piece forged irons, but offer meaningful game improvement technologies with an unsupported high-strength Carpenter steel face insert. As Preston Toulon, Honma USA's product manager says, "These are going to share a design language. If everybody could play a blade, they would. So if you can design an irons that has some blade in its blood but still has that built-in beefed up tech, that's really the sweet spot.
"But it's still really important for us that even though this is a technologically packed iron it's got to be beautiful."
Packed it is with a wedge of tungsten set low in the sole of the hollow frame. Not merely a strip of the heavy material, it's U-shaped with raised portions on the heel and toe to add stability for better performance on off-center hits. It's also set back from the L-shaped face insert to allow the face more freedom to flex at impact.
"A face that's unsupported is key for us because in shots hit all around the face you're getting a much tighter 98, 99 percent of maximum ballspeed," Myrhum said, noting the tungsten is used to varying degrees throughout the set. The long irons have 42 grams of tungsten, the mid irons use 50 grams and the short irons and wedges use 73 grams. "The player using this product is begging for that help."
Compared to the forged cavity back TR20P, the TR21X has a slightly longer blade length, but a deeper and lower center of gravity that allows for lofts that are one degree stronger. The hollow frame also uses foam to improve sound and feel.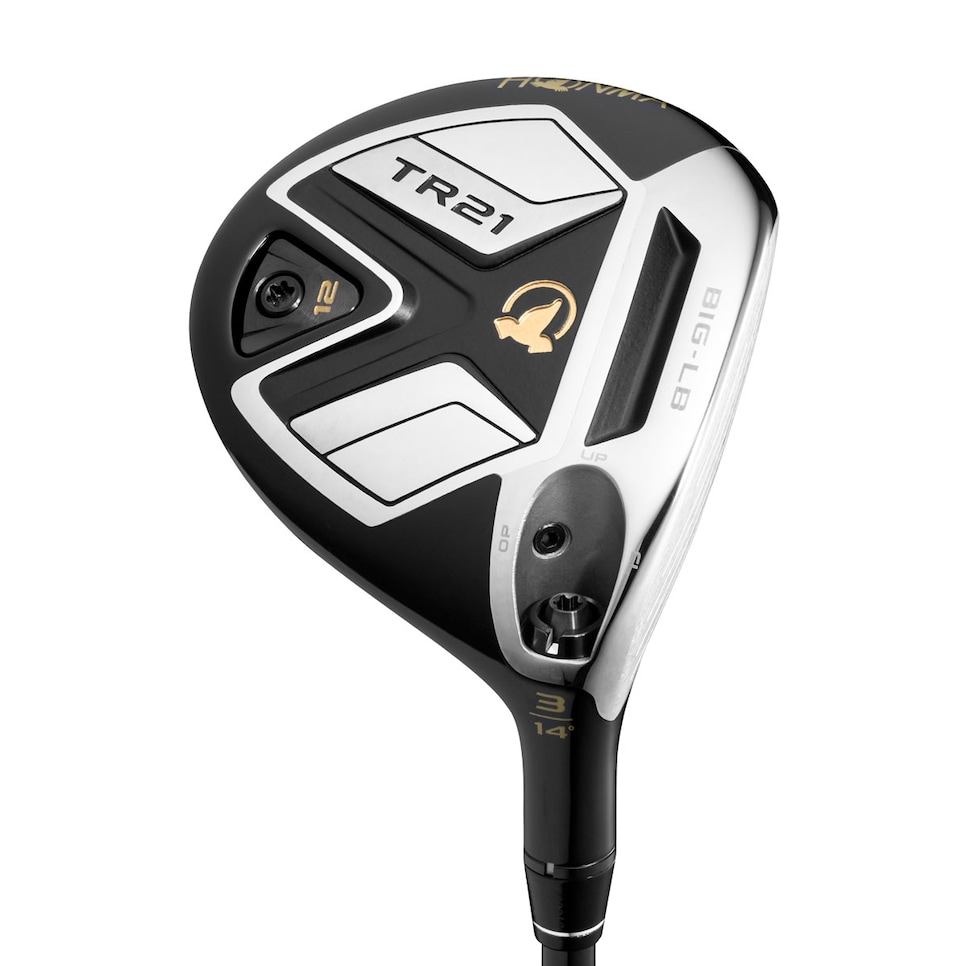 While the TR21X irons are the most aggressive in Honma's TR lineup, maybe the most aggressive product is the TR21 FTi Big-LB. Designed as a backup driver, the 190 cubic centimeter fairway wood uses a titanium crown and face construction with a 90-gram steel sole plate and 12-gram tungsten sole weight in the rear that puts about half the weight of the clubhead in the sole for a low center of gravity. It's an idea that dates to Honma's persimmon woods of the 1980s that featured a heavy brass plate, where Big-LB referred to "big low balance."
The combination of lower weighting and a faster flexing face aided by a sole slot helps to launch shots with lower spin and extra speed. Honma's trademark adjustable hosel system that doesn't change the orientation of the shaft allows the golfer to tweak loft by plus or minus one degree.
Contrasting the oversized FTi Big-LB are the standard TR21F stainless steel fairway woods and TR21H hybrids that feature "a profile more palatable to the better player," Myrhum said. "These feature a more versatile sole with a slightly raised heel area."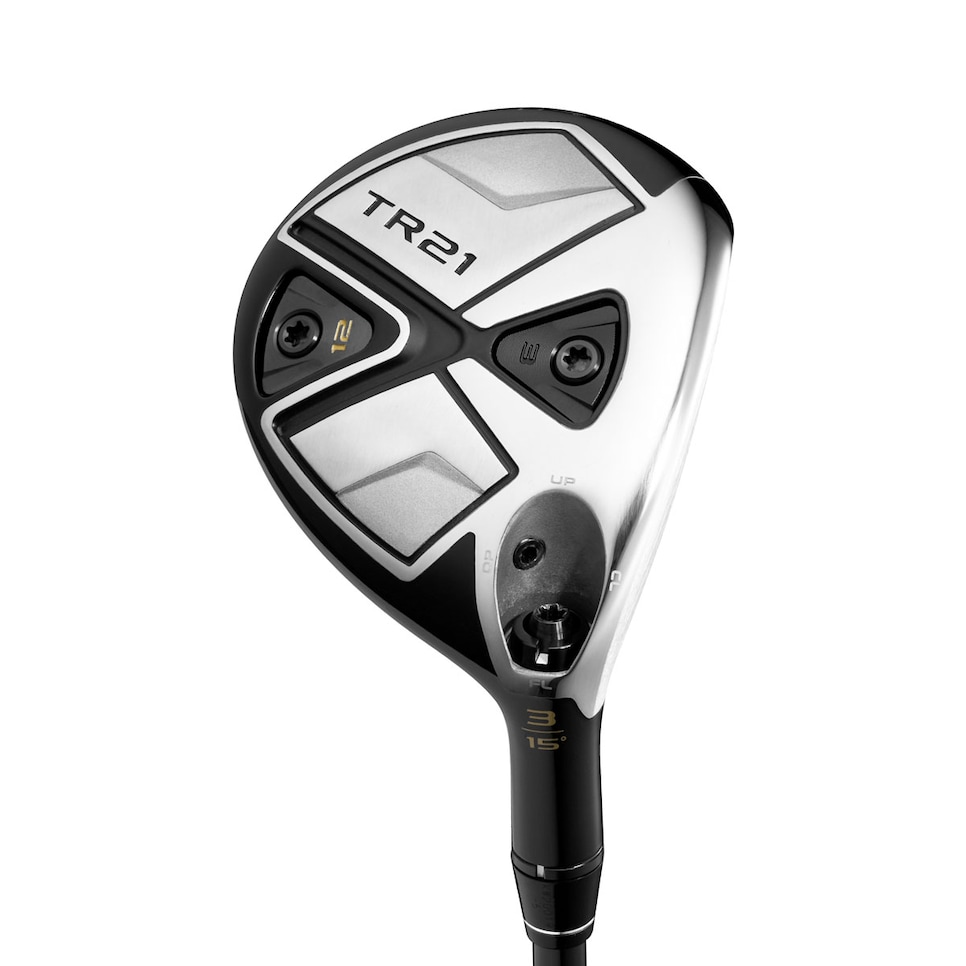 The TR21F fairway woods and TR21H hybrids use a more compact shape (the 3-wood is about 25 cubic centimeters smaller than the FTi Big-LB.) Both the fairway woods and hybrids feature the adjustable loft hosel (plus/minus one degree). The fairway woods use adjustable front and rear sole weights to tweak spin. Using the 12-gram weight in the front and the three-gram weight in back reduces spin. Both feature multiple weight options of Honma's Vizard shafts, the company's own designed and produced graphite models.
The TR21X irons (3- through 11-iron) are listed at $188 per club in Nippon NSPro 95 NEO steel shafts, $212 with Honma's Sakata VIZARD graphite shafts. The TR21 FTi Big-Lo fairway wood (14 degrees, adjustable) is $330. The TR21F fairway woods are offered in four lofts (15, 16.5, 18 and 21 degrees; adjustable) at $300. The TR21H hybrids (18, 21, 24 degrees; adjustable) will retail for $250.