News
U.S. Women's Open 2020: With lead heading into final round, it's deja vu for Japan's 'Smiling Cinderella'
Hinako Shibuno leads the U.S. Open and is looking to add to her majors victory total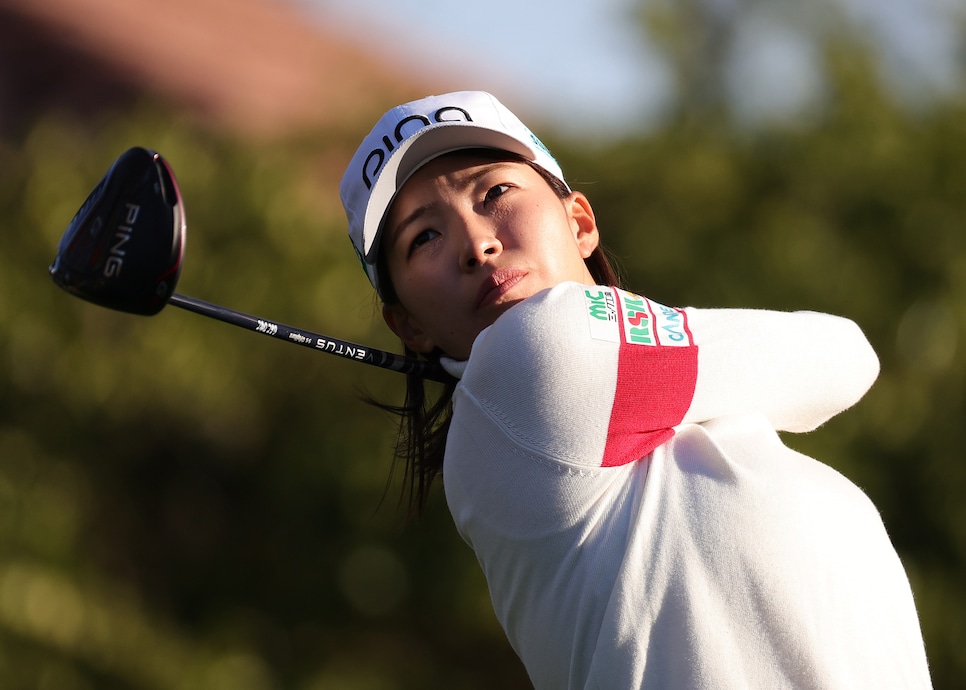 Hinako Shibuno hits her shot from the 15th tee during the third round of the 75th U.S. Women's Open.
Carmen Mandato
Hinako Shibuno isn't a member of the LPGA Tour, but she's leading a major for the second time in two years, with a one-shot advantage going into the final round of the 75th U.S. Women's Open. The Japan LPGA Tour member found fame at the 2019 AIG Women's British Open, where she won the trophy and fans with her happy, smiling nature. All of which has resulted in her nickname, "Smiling Cinderella."
But don't let the smile fool you. She's a competitor.
"I feel like it's either a great poker face or she's that smiling assassin," Lydia Ko, who's four back at even par, said of Shibuno. "I feel like I smile quite a lot out there, but I'm pretty grumpy compared to her. But, no, I think she's stayed pretty calm and you saw her at the British Open, I'm sure, going into that Sunday there were, there might have been doubts, because not many people have heard of her compared to some other players. But she showed them who is boss and she's clearly doing that right now."
When Shibuno won the Women's British Open, it was her first time playing golf outside of Japan. She showed up at the course thinking she was going to be playing a classic links-style layout, but Woburn Golf Club is a parkland course. The tournament turned her into an instant celebrity. She can't go anywhere without being recognized in her home country.
"In Japan, even though I was wearing a mask, people recognized me," Shibuno said.
When a non-member wins a major, she has the option to accept full LPGA Tour membership. Shibuno turned it down to get more experience playing on the JLPGA for another season, and 2019 was just her first season on the JLPGA. If she were to win this major, however, she's quick to say she'd accept LPGA membership this time.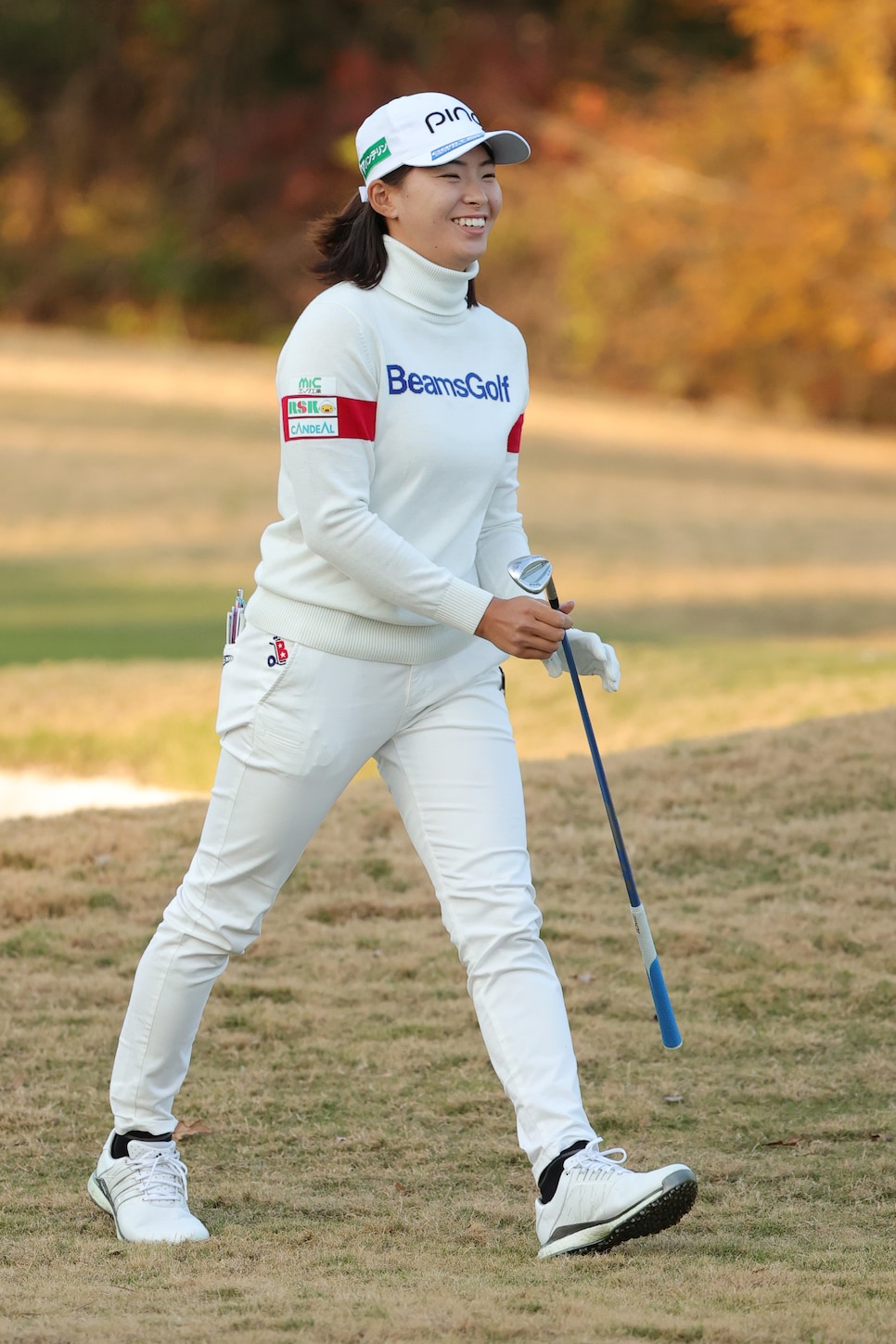 After two rounds at the U.S. Women's Open, the 22-year-old led by three. Saturday was a tough day at Champions Golf Club, with only two players shooting under par. Shibuno was one of the many players who found several bogeys on the Cypress Creek course. She finished with a bogey at the 18th, shooting a three-over 74. It was just enough to maintain the lead, by one over Amy Olson.
It's a much better performance than she's had at the other majors in 2020. Shibuno played the Women's British Open, but missed the cut in her title defense. At the ANA Inspiriation, she finished T-51. At the KPMG Women's PGA Championship, she finished T-58.
At Champions Golf Club, however, we're seeing more of the type of play that led her to her breakout win in 2019. Though she lost some approach shots off to the right, causing her to miss more greens than she'd like—seven on Saturday—her driver has been consistent, and she hit 12 of 14 fairways during the third round.
And then of course, there is that intensity mixed with the smile.
"Her demeanor and how calm and cool, calm and collected she's been, is definitely an impressive part," Ko said of Shibuno's game.
As Shibuno sleeps on the lead heading into Sunday of a major for the second time in her short career, she can take solace in knowing she's been here before. And though a one-shot lead is small, it's all she needed to win her last major.