jealousy, jealousy
Here's who won the upcoming Masters lottery, our mortal enemies forever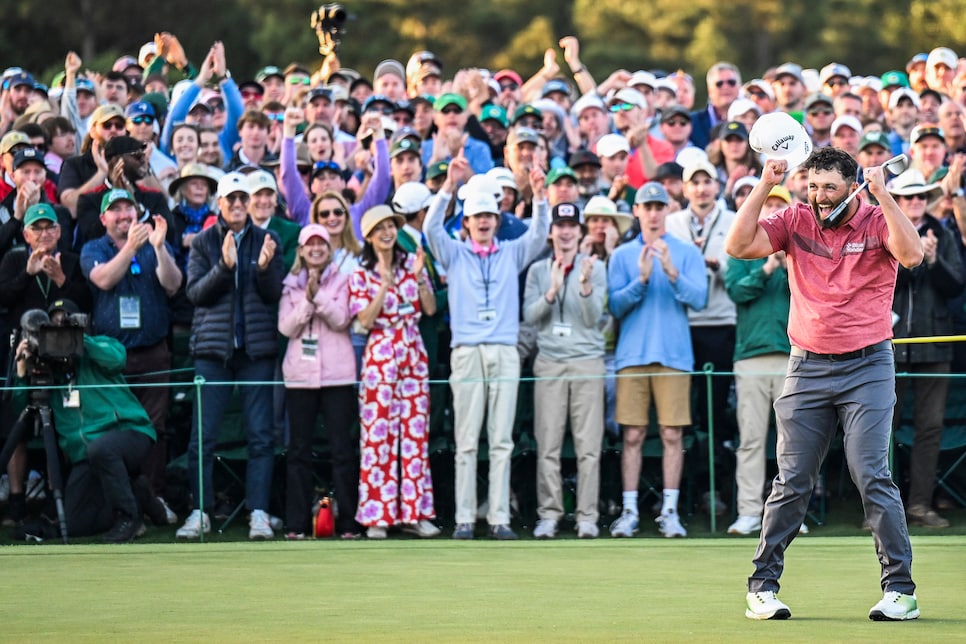 The 2024 Masters will begin on April 11, 2024. If you do the math *checks calculator*, that means we have a lot of time until the next Augusta National major. Despite that unfortunate reality, the grind never stops. Augusta National Golf Club has begun to notify the fortunate few that won the lottery and the payment period has already started for the 2024 Masters Tournament, ANWA and Drive, Chip & Putt tickets.
If you haven't checked if you've won yet, you can do so at the Masters website. The payments are due August 10th, which is rapidly approaching. If you've beaten the odds and remembered to check the lottery due to this very article, you're obligated to bring me along with you. Yes … I lost the lottery once again.
The prices for the trip of a lifetime aren't half bad: Prices for practice rounds are $100 each (plus shipping and handling), daily tournament tickets are $140, ANWA tickets are free for first two rounds (final round $100) and the DCP will run you $25. $25 to watch Drive, Chip & Putt? That's like one drink in New York City.
Because we're masochists here at The Loop, we've rounded up the jubilant reactions of those who've won the lottery of a lifetime and will be making the trip to Augusta National next spring.
We're happy (or whatever) for these individuals, but it's a real letdown to not make the cut for golf's most prestigious tournament. Instead of the bliss these select few experienced, we're in the Justin Thomas Disappointment Zone at this very moment.
Well, better luck with the next lottery, which we'll all win. The good vibes begin right now. Tobias Fünke puts it best with this iconic line:
"These people somehow delude themselves into thinking it might. But … it might work for us." 2025! That's our year.