The Loop
Here's the rub on when to get a massage
The sport of golf almost single-handedly keeps licensed massage therapists in business. Strained backs, sore necks, tired feet are all common battle scars that a good massage can help. But what kind of massage is the best for golfers and when should you get one? Physical therapist Jeff Banaszak says the best time for a massage is within four to six hours after a round. But if you're playing 36 holes or more in a day, never get the massage in between rounds.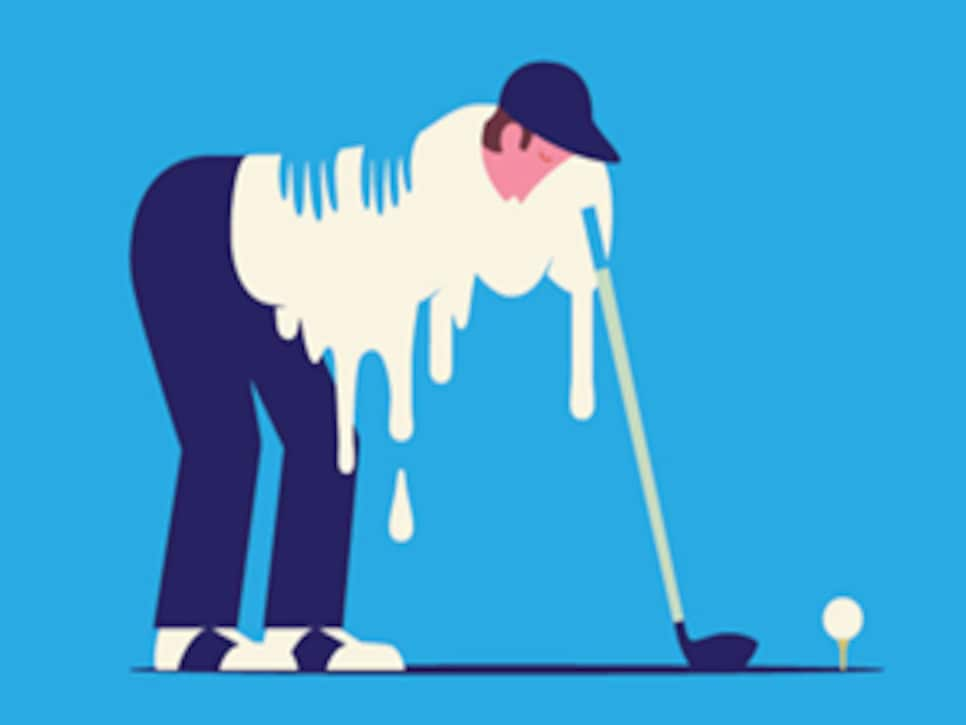 The best type of massage is deep tissue. Lighter massages such as "Swedish," typically aren't as effective in helping soft tissues of the body to recover from overuse. However, if you do get a deep-tissue massage and are considering another massage within a day or so of the first session, Golf Digest fitness advisor Ralph Simpson (@mostpt) says opt for a lighter massage to allow the soft tissues to recover.
Ron Kaspriske is the fitness editor of Golf Digest.
(Illustration by Aad Goudappel)