The Loop
Here's a story about Tiger Woods, playing through, and talking trash to Jason Dufner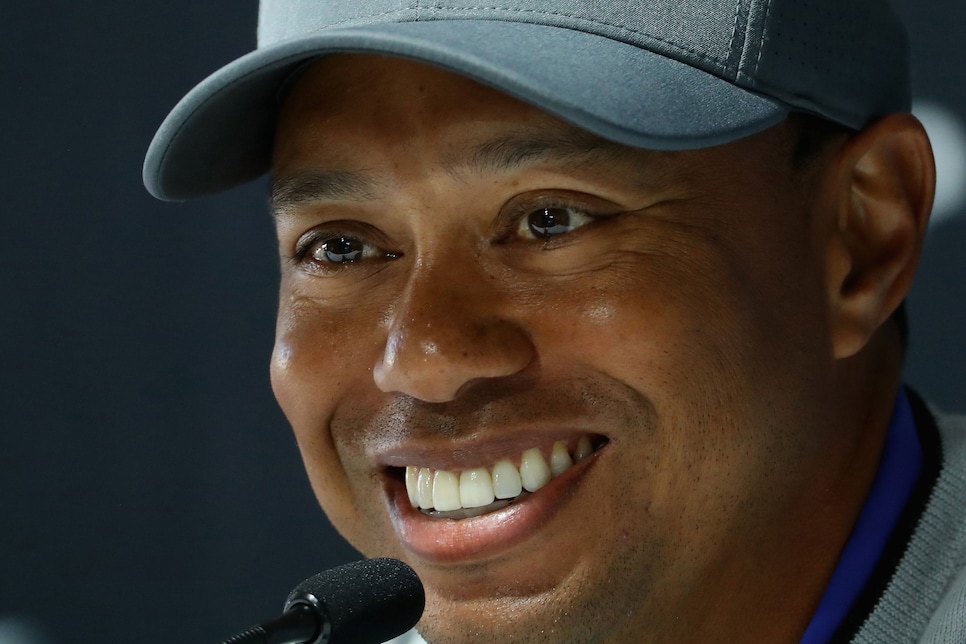 Warren Little/Getty Images
For hockey fans, the Spittin' Chiclets podcast has become an essential listen thanks to co-host Ryan Whitney, an irreverent former NHL defenseman who now has enough time in retirement to indulge his passion for golf. The game comes up often in Whitney's conversations with hockey stars and his co-hosts, and the other day he told about a trip to Medalist Golf Club in Hobe Sound, Fla., alongside fellow Massachusetts native and former tour player James Driscoll.
Told the night before at dinner that Tiger Woods, who plays and practices out of Medalist, had been out at the club the previous three days, Whitney was hopeful that he would cross paths with the legend the next day on the course. Sure enough, when Whitney and Driscoll arrived for their round, they were told Woods had teed off 15 minutes earlier alongside Jason Dufner and Ahmad Rashad, and Whitney figured he had missed his window.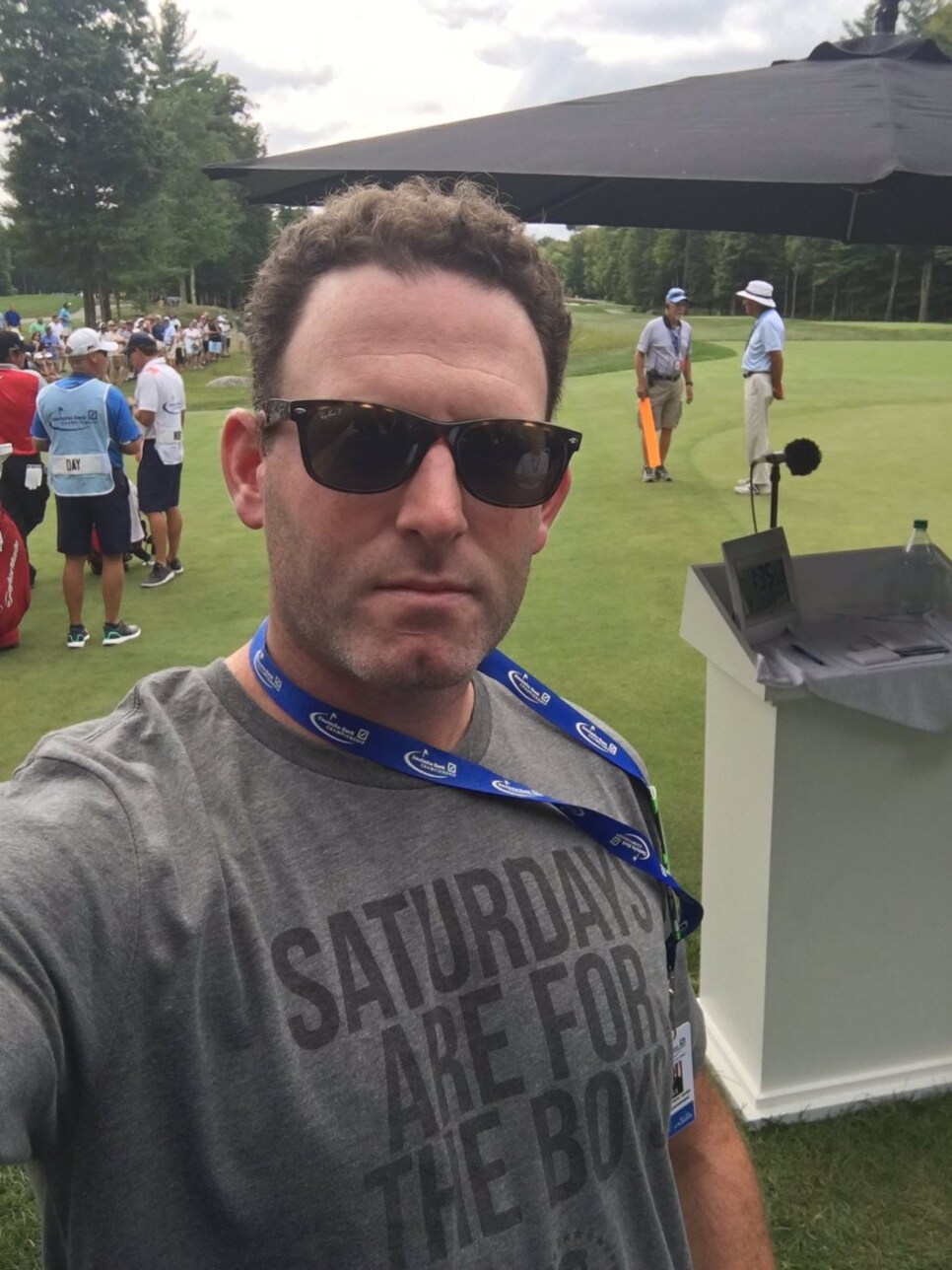 "I'm like, 'Aw fuck dude,'" Whitney said on last week's episode. "Medalist is this unreal track, all these pros play there, and every hole is pretty separate. You don't see other holes out there."
But early in his round, Whitney turned around and saw that Woods, who had started on the back nine and had already made the turn, was on their hole looking to play through
'Now we're all standing up at the green waiting for him to hit an approach shot and I'm like, 'Oh my God, Oh my God,'" Whitney said.
After Woods hit his approach to the middle of the green and Dufner hit his into the bunker, Whitney described finally coming face-to-face with the 14-time major champion.
"Dude, he's so nice," Whitney said. "(He's like), 'What's up guys? How you doing? Having a good time?' So friendly. You never hear that about Tiger. Meanwhile he gets over to the green, Dufner hits this terrible bunker shot. It's like 30 feet past and Tiger's like, 'Nice shot, Duf,' and looks over at us and smiles. I'm like, 'He's chirping at Dufner!'"
The interaction didn't last much longer. Woods rushed Dufner off the green and wouldn't even let him putt out for par, and pretty soon they were gone. But the exchange still stuck with Whitney.
"He was the nicest, most friendly guy," Whitney said. "Some people told me at the club since he's hit rockbottom he used to just play through groups by driving past them and going to the next tee and wouldn't talk to anyone. He wasn't friendly and he's completely different now. He's nice to everyone."