News
Here's how close another PGA Tour event came to being canceled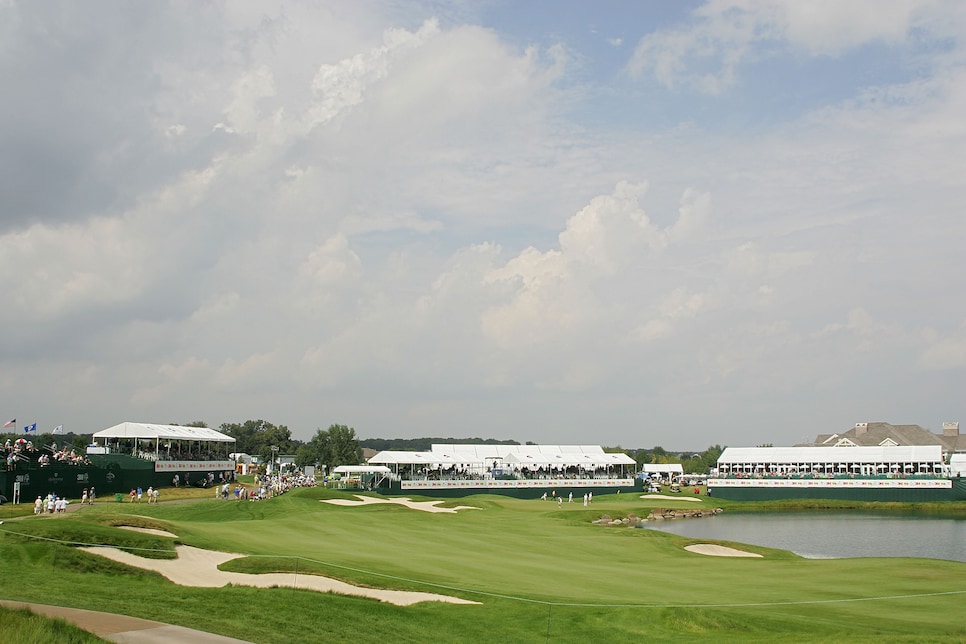 When it was announced that next month's Memorial tournament at Muirfield Village in Dublin, Ohio, would be the first PGA Tour event to allow spectators after the Tour resumed its season last week in Fort Worth, many might have expected that every tournament to follow would do the same.
On Monday, 3M Open tournament director Mike Welch confirmed to Golf Digest that the event, scheduled for the week after Memorial, July 23-26 at TPC Twin Cities in Blaine, Minn., will take place without fans in attendance.
It wasn't the outcome Welch or anyone hoped for, but it beat the alternative: not playing at all.
With restrictions by state and local officials on crowd gatherings still in place and ongoing protests in Minneapolis and beyond over the recent death of George Floyd, the tournament came close to not being held, Welch confirmed. That's what happened to this year's John Deere Classic, which was canceled earlier this month because of a ban on large gatherings in Illinois and the financial implications of holding a tournament without spectators.
It also was reported on Monday that the PGA Championship will be played without spectators in early August.
"It certainly was a very real possibility," Welch said when asked if the 3M came close to meeting the same fate as the Deere. "Going dark was one of the options. It wasn't the option that anybody wanted.
"In the end, why we wanted to put on the tournament is because all of these events are about the charitable impact on communities. Last year being our first year of the tournament, to not be able to do that in our second year would have been unfathomable."
In 2019, the 3M Open donated more than $1.5 million toward Minnesota nonprofits, and Welch said this year's tournament will also benefit local charities, despite missing out on money generated from corporate hospitality, ticket sales and other revenue streams like food and beverage. So the Tour and tournament officials continued to pitch the idea of proceeding without spectators to Minnesota Gov. Tim Walz and other officials late into last week and into the weekend. They were also able to use last week's Charles Schwab Challenge as an example of how a tournament could be held safely amid the COVID-19 pandemic.
"It's a TV show now," Welch said. "We're moving forward, and it's a 37-day sprint that we're happy to make."