News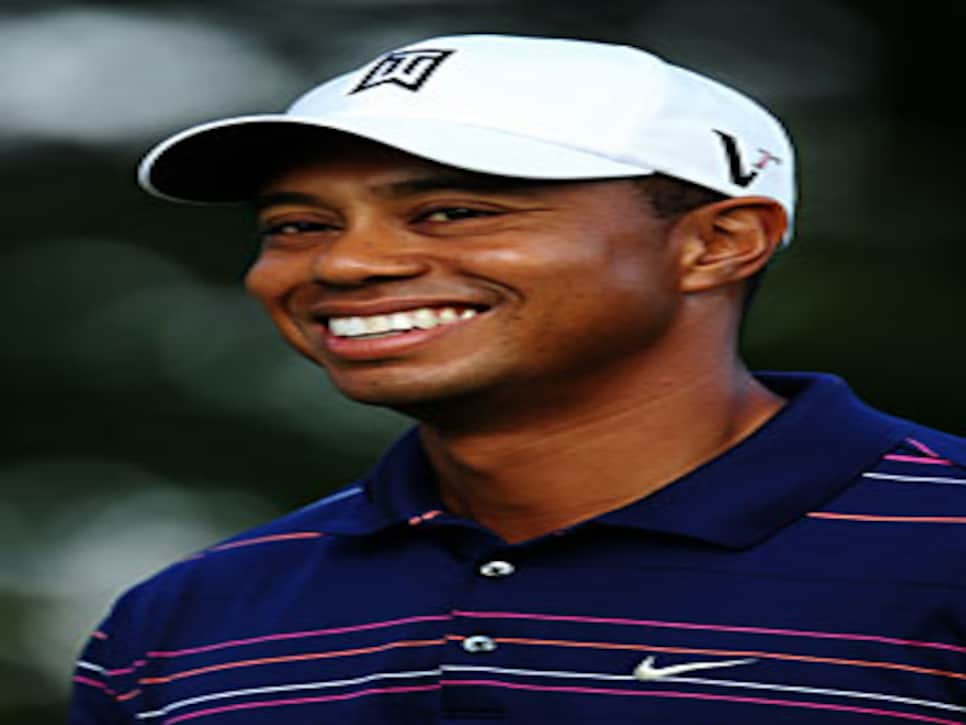 Tiger Woods didn't feel the need to backpedal from the remarks he made about a rules official.
CHASKA, Minn. -- When is the last time the words "Tiger Woods" and "slow play," and "fine" and then "no fine" were all used in the same discussion?
Chances are we've just heard the last of it. Woods said Tuesday that he's been in touch with officials from the PGA Tour and there is no fine assessed for his comments critical of a rules official on Sunday after winning the WGC Bridgestone Invitational.
All right, then just what do you think the tour official told Woods in their conversation? "Bad Tiger, don't do that again"?
Probably something like that, but Woods didn't back off an inch from his position that rules official John Paramor basically ruined a Woods-Harrington showdown when he put them both on the clock for slow play at the 16th hole. Woods made a birdie, Harrington a triple bogey and the tournament was all but over.
Woods said he wasn't sorry about mentioning Paramor by name over the slow-play issue.
"No, because he's the one who did it."
So there. Woods said others should have used better judgment, that it was the wrong way to have the tournament come to an end and also hinted that too much attention was paid to the telecast schedule of CBS.
"Unfortunately I guess we had to finish by 6 o'clock. I guess that was important."
The broadcast ended about 6:03 p.m.
And about 6:04 p.m., the incident called "Clockgate" began.
But now that the whole thing has begun to wind down, consider this: it's possible that even an allegation of slow play that involves Woods is actually a good thing.
The overnight rating for Woods' four-shot victory at the WGC Bridgestone was through the roof -- up 104 percent from last year when Woods didn't play because of his knee ligament replacement surgery.
You can even make a case that Woods not only shouldn't be fined, he should be given a bonus.
Look what he's done pumping the overnight network ratings. In his three previous tournament victories, all on CBS, the ratings were up 100 percent at the Memorial, up 180 percent at the AT&T National and up 164 percent at the Buick Open.
Throw in the boost at Bridgestone, and if that's what you get for mentioning slow play, then make Woods play when he is connected to a ball and chain next time.
As it turns out, the PGA Tour was quick to issue a four-sentence statement Tuesday after Woods' press conference at Hazeltine National. PGA Tour spokesman Ty Votaw said that after reading what Woods had to say on Sunday, there was no disciplinary process started. Votaw also said the tour didn't find anything that was unreasonably disparaging in Woods' comments.
For his part, Harrington didn't feel much like getting involved again, saying he hadn't read anything that Woods had said. He did say that it was easier for Woods to comment because he won and that if Harrington had said the same thing, it would have come off as sour grapes. You have to say that's taking the high road.
Said Harrington: "Having lost the tournament, I'm going to take it on the chin and say it was my mistake ... what could I say?"
So let's get serious. As far as controversies go, this one should be just about timed out.
This one really did have a strange timeline, though. Woods-Harrington are put on the clock, Woods calls out Paramor, the AP cites an anonymous tour official saying Woods would be fined, Woods denies he's being fined, the tour says there's no fine. All in three days. Less stuff happens in most months. You know, we're all fine with this. Let's move on to something else, and something is sure to crop up soon, probably by Thursday when the first round of the PGA Championship will be played at long and grassy Hazeltine National. It's safe to assume Woods won't make any news on Wednesday -- he's not going to set foot on the course, except for the driving range and putting green.
It's worth noting that Woods, who has won four PGA Championships, is trying to win his third tournament in three weeks. He's done that just once before, probably because he rarely plays three weeks in a row. But in 1999, Woods won the Disney, the Tour Championship and the American Express.
There's a chance history will repeat itself. There's a smaller chance that "Clockgate" will do the same.