News
CHASKA, Minn. -- The second round of the PGA Championship featured tougher conditions than Thursday. Only two players, Ernie Els and Tim Clark, shot rounds in the 60s, a testament most of all to the stronger winds.
"I played well. [My] defense wasn't as good as my offense. So I'll have to tone it down a bit tomorrow. But 10 birdies in two rounds I'll take." -- Lucas Glover, who is tied for second at three-under through two rounds
"[I'm] very happy to be going back home, sitting and watching it from my armchair. Yeah. I'll be very happy." -- Early-starter Ian Poulter, who was two-under after a second-round 70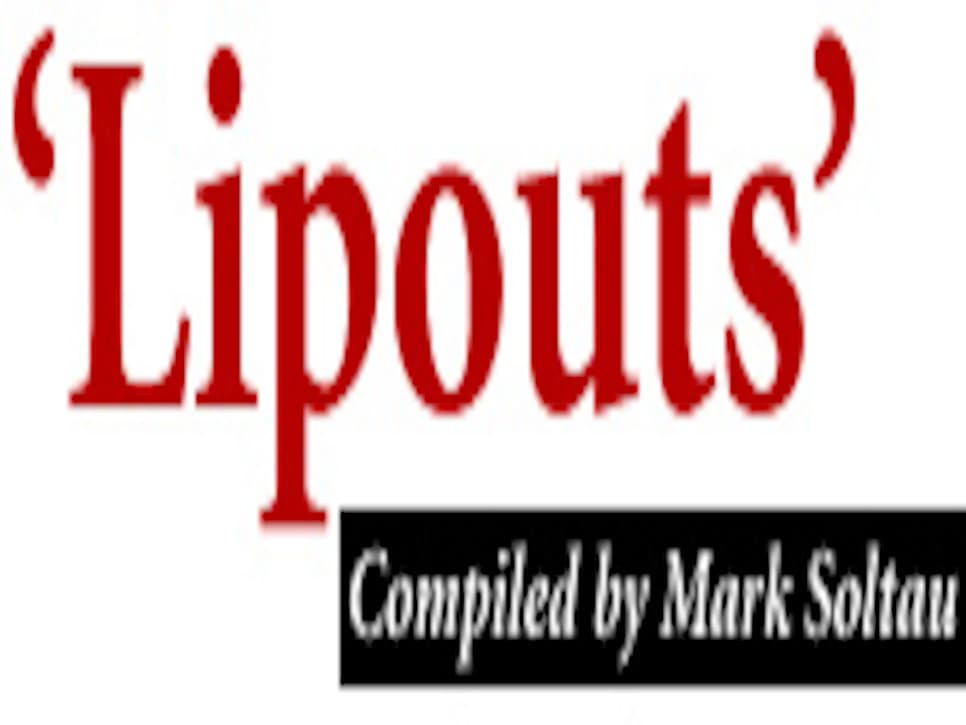 "It's gusting, and it makes it particularly tough off the tees. You're trying to get it in play. It's definitely made it a lot tougher than it was yesterday." -- Clark, who had little problem with the strong wind, shooting 68, tied with Els for the day's best score
"It was swirling, swirling among the trees. The greens are firming up. You [had] to have your wits about you." -- Padraig Harrington, after a one-over 73
"It was pretty blustery. It was changing direction a little bit here and there. It was affecting putts. You had to play the wind on putts. It was, all in all, just a very difficult day." --* Tiger Woods, whose second-round 70 has him in the lead by four strokes*
HARRINGTON IMPRESSES TIGER
"That's one of the best shots I've ever seen. I don't remember what the number was, but you could hear, he didn't mis‑hit that. He hit it flush, out of a bunker uphill lie where you can't use your legs to get any power. [The] chance of slipping is there, but [he] still hit it flush enough to carry it that far. It was a pretty impressive shot, and it was definitely worth the price of admission." --* Woods on Harrington's marvelous second shot from the fairway bunker at 15*
"He did say to me he would have paid to have seen it. Did he tell you that? So I asked him for $50." -- Harrington
"I'm not going to beat many people putting the way I am." -- Phil Mickelson, who had a combined 67 putts the first two rounds and shot 74-74 to make the cut on the number
"My putting has gone cold again, unfortunately." --* Ernie Els, who nevertheless matched Clark's 68 with the day's top round*
"It's almost impossible to make a putt here. I'll be watching TV this afternoon [to see] what the leaders do, because if they are making putts, they are doing something special." -- Clark
"I started my professional career in Japan. When I came over here, for some reason I found it a very stressful place. You're playing for ridiculous money each week, and everyone's looking at the top 125 and top 40s and top 60s and whatever. But when I went back to Japan, I played great there the last few years, and I'm just very, very relaxed. And the cameras aren't on you all the time. You just go about your day-to-day life, and go out and play golf." -- Australian-born Brendan Jones, who plays the Japan Tour
"I think the British Open was a lot more stressful because at any moment I could have gotten a phone call saying Jo was going into labor. So I was always kind of tentative, shall we say, and fortunately she managed to hold on. Unfortunately I didn't manage to do the same." -- Ross Fisher, whose wife gave birth to a daughter, Eve, shortly after the British Open
"I teed off 1 and finished on 18." -- U.S. Ryder Cup captain Corey Pavin, when asked about his round
"Oakmont is its own beast in and of itself. There are certain ways that Oakmont's definitely more challenging. But I've never played anywhere close to this situation or atmosphere." -- Oakmont assistant pro Grant Sturgeon, who is seven shots off the lead after finishing T-13 at even par 144
"He's grinding pretty hard. I think he was probably trying to find it off the tee a little bit. He hit some wayward shots and that cost him a lot of strokes. But as far as his competitive spirit and everything, it seems like he's into it. I think he's fine emotionally, and probably has not been able to put the time in with his golf game that he wants to." -- David Toms, who played with Mickelson the first two rounds
Mark Soltau is a contributing editor to Golf Digest and the editor of TigerWoods.com.