News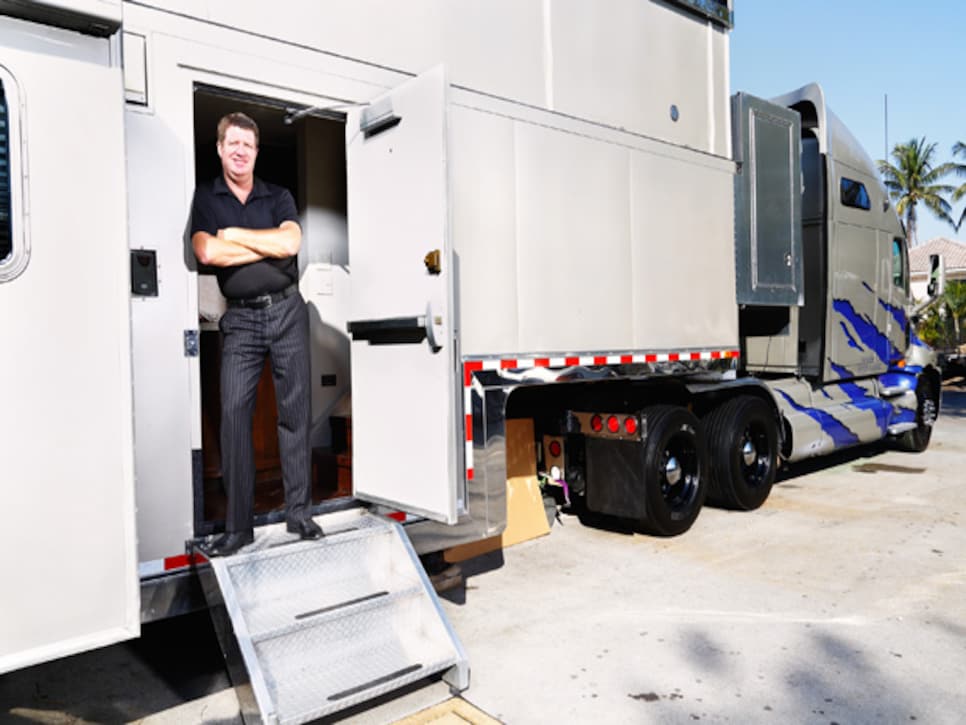 Promotional Vehicle: Elkington will use his mobile quarters, "The Big Show," as home and office on the Champions Tour.
Reading Steve Elkington's Twitter feed is a guilty pleasure for a percentage of his fellow tour professionals. It's the same patter he has offered inside the ropes since his amateur days in the early 1980s: trenchant, profane, funny, cranky. The difference is that 40,000 followers eavesdrop on an @elkpga tell-all spanning 9,000 tweets.
For more than a year those snippets were the only way most peers kept track of Elkington. He withdrew from two PGA Tour starts and missed a Web.com Tour cut in 2012. Combine that with a lackluster 2011 (he missed 10 of 17 cuts) and his arrival on the Champions Tour may seem diminished. #disasterintheoffing?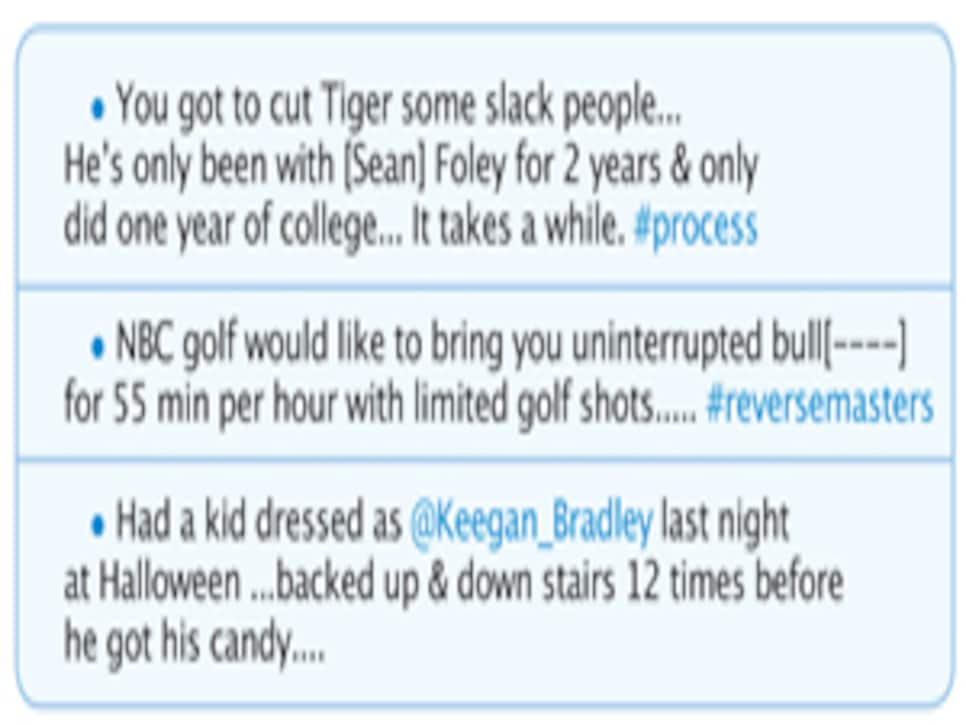 Yet the 10-time winner in the U.S., who turned 50 on Dec. 8, calls last year one of his best, in respects exceeding 1992 ("got married, won the Australian Open") or 1995 ("first child, won the PGA [Championship], paid for my house"). Elkington learned a word he needed to look up in the dictionary: "I suppose I've been on sabbatical." Elkington shunned the peripatetic life for his own bed in suburban Houston. He spent quality time with wife Lisa, joined college-bound daughter Annie on campus visits and played as much golf as possible with son Sam, nearly 16.
Idyllic, yes, but Elkington was not idle. Entering his home office by 5 a.m. daily, Elkington and a small band of associates dove into the digital computing universe in ways no other athlete has attempted. They began in April 2010 by going live with secretinthedirt.com, a distinctive golf instruction website with an iconoclastic audience mirroring Elkington's quest for swing-related discovery. They then switched gears in the second half of 2012 and, in a fevered rush, created an iPhone app, CapZoo, that propelled them into Silicon Valley's social-media revolution.
"I don't see anything wrong with dipping your finger in a new thing if you don't mind getting your ass kicked," Elkington says. "That doesn't bother me."
Elkington splashes onto the Champions Tour with the same gorgeous swing, but as a combination of 1920s barnstorming player and Internet startup CEO. He will promote Secret, CapZoo and some of the best-known digital companies on his apparel and bag and with a massive two-story trailer, nicknamed "The Big Show," which will serve as home and office. Payroll for most golfers is a caddie's check. Elkington's ventures have five full-timers, and he is juggling the quest for venture capital and growth. "It's not like I'm a kid anymore," he says.
What Elkington and crew have accomplished is mind-boggling. At least when the Bad News Bears wowed Walter Matthau they played baseball. Elkington does everything from his iPhone, using a laptop or desktop computer only in extreme circumstances. "I'm pretty impressed with how tech-savvy Steve is," says Tom Otvos, the veteran digital engineer who strengthened the website and coded CapZoo. "He's able to figure stuff out and know what works and what doesn't work. It wasn't like he's a total newbie."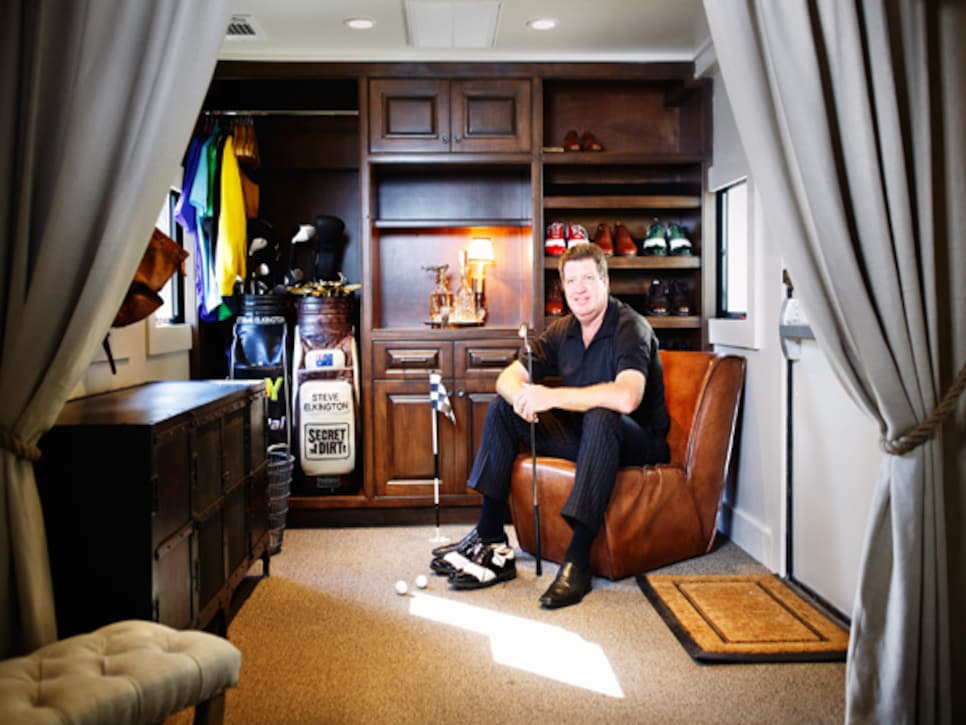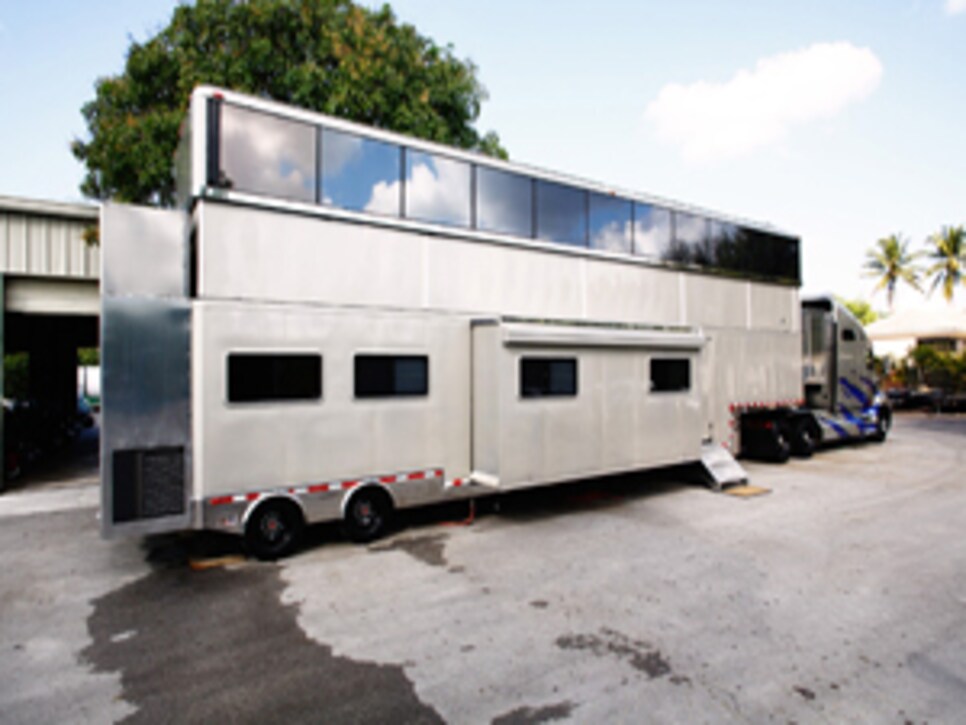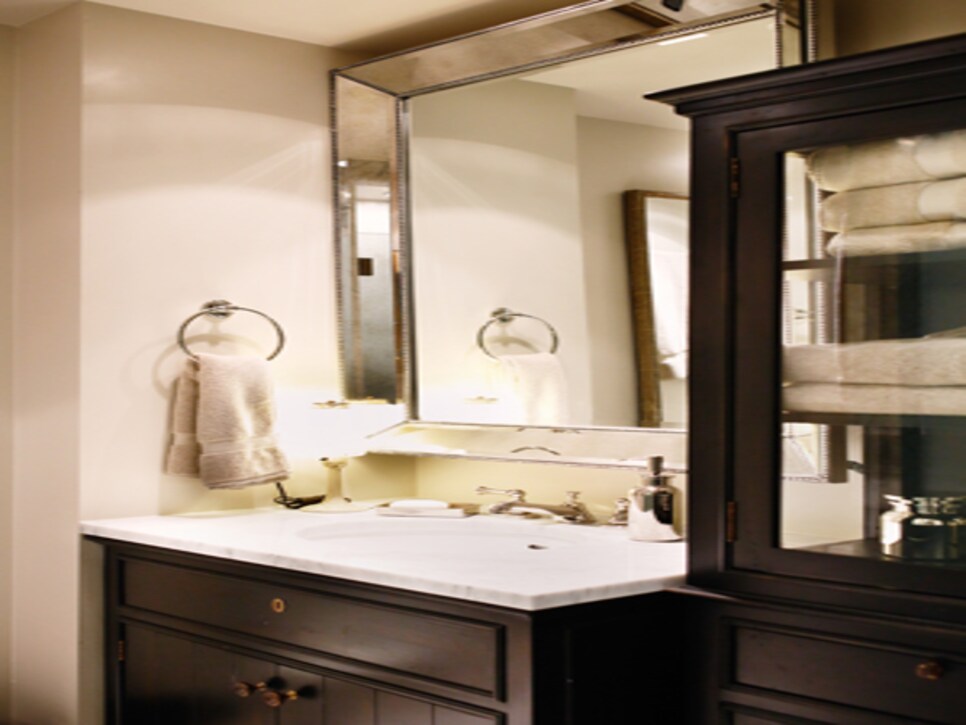 Secret in the Dirt co-founder Mike Maves, a scratch amateur from Canada who quit the game cold turkey a decade earlier, sold his family's second-generation insurance business to nurture the website. Most of the group they assembled lacked digital experience and geographic proximity -- textbook telecommuters, they've never been all in the same room and some have never even shaken hands. They shared a zeal to build something aligned with Ben Hogan's message that study and practice breed enlightenment. Maves' word for Secret is agnostic. "We feel that this idea of social learning -- of people sharing with each other what is working -- is the best way to move these golfers forward and help them improve," he says. "It's not about tips or trying to get great in an afternoon."
Secret was gestated after Elkington telephoned Maves upon reading his e-book Secret in the Dirt, an attempt to clarify Ben Hogan's Five Lessons: The Modern Fundamentals of Golf. Elkington and Maves discovered an affinity for classic instruction, such as Henry Cotton's folksy My Golfing Album. They have identical goals but different paths -- Elkington the font of ideas who can be blunt with feedback; Maves deep in the technical guts while building consensus. "They're opposites, and that's a good thing," says Terry Okura, who knew Elkington for nearly 20 years and joined up after Secret's launch. "They keep each other in check."
The website resembles a percolating grillroom or practice tee occupied by rank beginners and tour winners alike. One feature is The Forum, a message board with everything from swing theory to on-course confidence builders. Another is The Vault, which added its 1,000th video late last year. Among the featured instructors who gained prominence within Secret: Martin Ayers, Paul Kopp, Craig Foster and Geoff Mangum. These teachers passed muster in a crucible likened to television's "American Idol," gaining recognition according to how readily their lessons serve site members.
Haven't heard of Secret in the Dirt? The group disdained advertising and promotion to prove the concept would thrive unaided. As with do-it-yourself home remodeling, DIY instruction isn't for everyone. Maves likens it to a site about underground bands: "Are you interested," he says, "in what's on the radio or would you like to hear something a little more obscure that's equally great but it's still in the basement of some club?"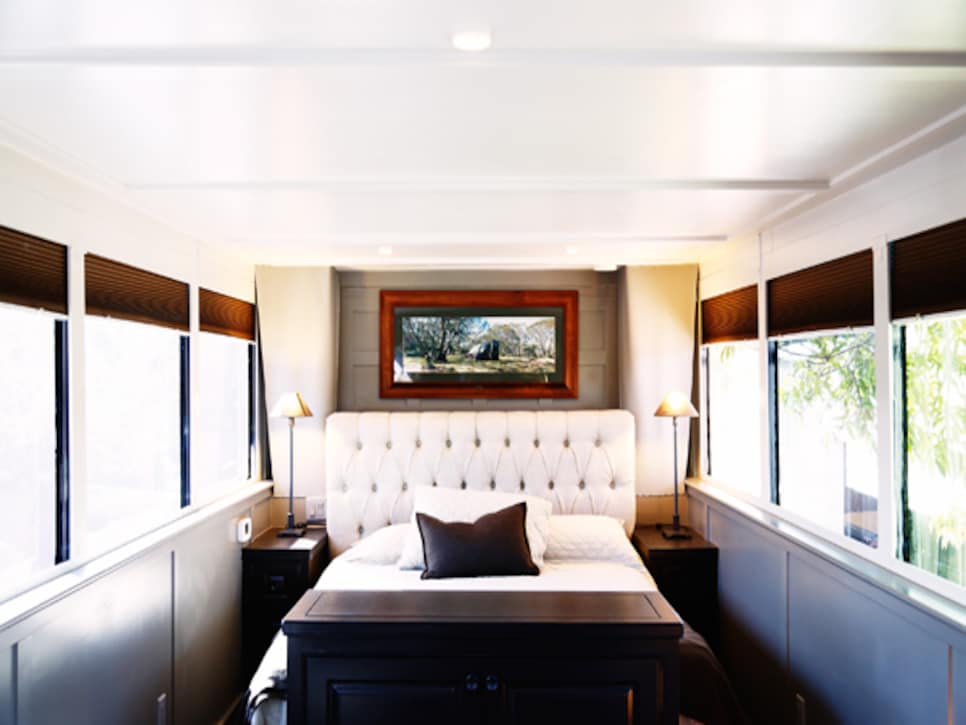 Through organic growth Secret has members from more than 125 countries. Maves equates the 30,000 unique monthly visitors to Twitter, where a core stokes conversations and far more read and retweet. Elkington claims that by dress and swing alone he can pick from a crowd any Dirters, as they call themselves. "We always try to get them to think a little deeper," Elkington says. "Take responsibility for your own game."
Among the converted is Ross Roark, a west Texas horse trainer who met Elkington 15 years ago. Roark discovered Secret as a mid-80s shooter with a looping, knee-dipping swing many instructors might scrap. Roark grooved his action by studying about 300 videos, one reason the new Secret channel on YouTube has logged a million views. "If you want to know anything about golf, about the swing or the way it's supposed to be done, it's right there in The Vault," he says. Last summer Roark, now scratch, shot a 63.
The Vault's other section is a bank of daily single-panel cartoons from Elkington and Calder Chism, some of the most pointed commentary on golf and sports in general. (Typical of the biting tone was a Jan. 31 caricature of a big-biceped Vijay Singh using deer-antler spray.) They connected five or six years ago when Chism, a former newspaper editorial cartoonist, met Elkington, who has drawn avidly since childhood, when Chism's brother-in-law, Scott McCarron, hosted a house party during the Reno-Tahoe Open. Chism recalls the pair "just sat there and got drunk and drew stuff on paper and immediately hit it off."
Chism says Elkington could produce a daily panel himself in his "very stylized, simple line-art" presentation. Instead each morning they exchange texts, sketches and chat on the phone to hash out an idea Chism posts before reporting for work at a utility company. "Social media lets everybody put a nice, shiny filter on what they're really like and they only get to show their best, especially on Facebook and Twitter," he says. "But Elk doesn't do that. He completely gives you the raw Elk flavor in everything he does."
Shortly after Secret went live, the group created an iPhone app. They shelved it on concerns Dirters would ignore others in their foursome while playing. During the next two years Elkington's golf reputation got them in the door at the biggest digital firms. But it was their pitches and products that kept those audiences. Startups must answer three questions: What do you have, what problems does it solve and how are you going to get in and out of this thing? Appearing before the Silicon Valley Executive Network of CEOs and angel investors, Elkington handled the last with his usual bluntness: I'll tell you what my exit plan is going to be when we figure out our entry plan.
The app evolved during 2012 into CapZoo, available for iPhone users and destined for other platforms. Say you want to document a buddies golf trip. CapZoo aggregates text, photos, video and sound into a quasi time capsule with its own URL for emailing or posting to Twitter, Facebook and other sites. The magic was centralizing social-media technology more than inventing it. While the app was in beta testing, Elkington had a small mole removed from his side. The dermatologist made a CapZoo of the procedure: photos, video with commentary, added audio notes and a list of surgical instruments. "So now they have that as a baseline teaching tool," Elkington says.
This year Secret and CapZoo will gain wider visibility via Elkington's pitching them on the Champions Tour. The job now is to scale each into big numbers, to multiply their reach. The trailer will occasionally host Dirters, CapZoo users and business partners, including digital companies Elkington says are eager to sponsor golf. He likens releasing the app to a rookie gaining a tour card in that "the hard work's only just begun." In case there are not enough spinning plates, the group has two more app ideas, the first of which they hope to begin developing soon.
Amid this maelstrom stands Elkington the golfer. His co-workers pronounce him ready to contend despite a 2012 more akin to a U.S. Mid-Amateur contender: hustling from the office to squeeze in a little practice, customer golf in the Valley, pickup games at the club where it takes birdies to win. "People say they lay their clubs down for three months," Elkington says. "Well, I've never done that."
Elkington was a little rusty teaming with Sam for a mid-pack finish in the PNC Father-Son Challenge in December but cracked the top 10 in his official debut, last month's Mitsubishi Electric Championship at Hualalai. Nearly 20 Australian and U.S. relatives and friends gathered to mark his 50th birthday and bid farewell to the sabbatical. The only absence was Alex Mercer, his boyhood teacher, with whom he is working again. Elkington has never been a goal-setter, but the '92 and '95 Tournament of Champions winner on the regular tour got a whiff of the elder version and knows he wants back in 2014.
Elkington calls his new circuit "the coolest retirement plan ever" and says the pressure is off. "I don't wake up thinking about my swing or worrying about how the week's going, watching the weather and my tee times," says Elkington, who was T-47 in his second start, the Allianz Championship. "When I see these Champions Tour players, I look at every one of their faces, there's a certain percentage of relaxment." That explains why, given the choice, he prefers a successful digital career to a successful senior career. "I'd like to win," he says, "but winning a senior major doesn't put you in the Hall of Fame, right?"